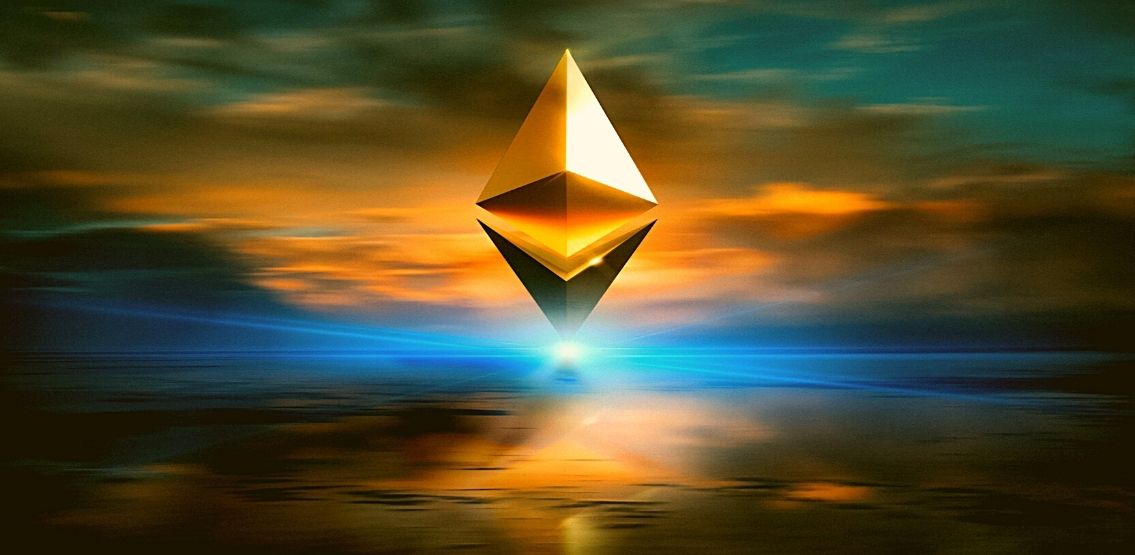 LONDON HARD FORK: EIP-1559 AND ITS CONSEQUENCES
November couldn't really have started in a better fashion for the second largest crypto by market cap ($541B). Finally last week Ethereum (ETH/USDT) not only broke its ATH once again @ $4460, which merely lasted a few days until Wednesday the 3rd of November (new current ATH as of yesterday at $4675), but also and possibly even more importantly, managed to hit a truly major milestone. Namely, for the first time in the token's history it spent a full week as a deflationary asset. On the last day of October, the previous seven days saw a coin's negative net supply meaning that more ether was burned than mined (as in issued to miners). That was quite a historical feat and something that was being predicted ever since the details of EIP-1559 got released, and widely expected by investors to happen at some point after the August upgrade nicknamed the London Hard Fork. From August the 5th when 5 EIPs (Ethereum Improvement Proposals) got activated, the blockchain's newly introduced fee structure has essentially been burning an increasing amount of Ethereum tokens, which has had some obvious implications on both the current and potential price movement in the future but let's go over the numbers first.

WATCHING THE BURN CLOSELY

The breakthrough achievement might have taken place on the 31st of October, but a quick glance at watchtheburn.com tells us that the rate of ether burning has actually kept increasing during the first few days of November too. Specifically, over the last month 401k ETH was mined and a total of 319k ETH got burned, but if we only consider the most recent seven days, then we see that 94k was mined and whooping 104.5k got burnt resulting in negative Net Issuance at -10.5k in total. This represents an incredible deflation rate of -11.1% during that period. Not sustainable yet very exciting nonetheless. Since the London Hard Fork (which had little to do with the capital of the UK btw) a total of 754k ETH has been burned compared to 1.218k ETH that has been issued to miners. Clearly not a deflationary situation, but still a net reduction of the pre-EIP1559 issuance rates by almost 62%. Needless to say that the rate of burning has been increasing due to the growing popularity of various altcoins and trends during this dynamically accelerating, ongoing bull run. The burn rate has been 10.3 ETH/min in the recent seven days, compared to 7.4 ETH over the last month and 5.78 ETH since August the 5th.

WHAT'S CAUSING THE BURNING OF ETH

In order to find a detailed list of 'contributors' along with the exact number of coins burnt due to their transaction volumes I visited ultrasound.money, the website I highly recommend to get your updates from. So, what we see there is that over the last seven days Uniswap v2 & v3 transactions have resulted in more than 21k ETH burned. ETH transfers themselves contributed nearly 12.5k burnt coins while Tether was responsible for the 'disappearance' of over 7.5k Ethereum tokens. Quite surprisingly the trading volumes of NFTs on Open Sea contributed only 4.7k ETH burnt compared to nearly 30k coins over the recent 30 days, so that trend has seemingly been losing a bit of steam lately. Much of that loss could be attributed to Facebook's rebrand to Meta resulting in absolutely huge, immediate public interest in buying in anything related to crypto and dealing with the subject of a digital world. It was MANA stealing the thunder first with a higher volume of daily transactions than Ethereum itself last Saturday, then Sandbox, Enjin and other ones. The popularity of memecoins has also been a great factor during the whole of October actually, not just last week. All in all, ETH's first ever deflationary week, and now even extended to a period of last 10 days is just another reason for the bulls to keep propelling Ethereum token's price higher and higher in the coming weeks at least and potentially even months. The deflationary pressure is here and hopefully to stay for as long as possible.


Disclaimer: This article is provided for informational purposes only. It is not offered or intended to be used as legal, tax, investment, financial, or other advice.