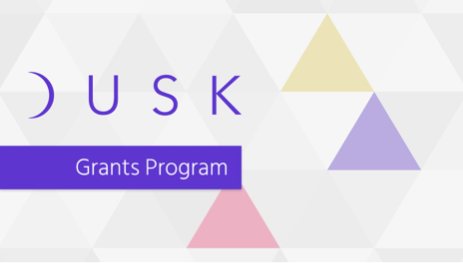 Industry leading privacy platform Dusk Network, has announced the first two recipients of its grants program, which is there to accelerate the growth of technology and improve accessibility to the Dusk Network platform.
According to the team at Dusk, their grants program initiative has excited a lot of attention from the privacy community, and researchers, developers and academics from across the community have applied for grants.
The Dusk Network team was looking for applications and improvements relevant to the Network, and particularly in the areas of tooling and improved network infrastructure, plus the latest advancements in research, and the kind of use cases that are likely to do well on the Dusk Network.

The Grants winners
1. Zero-Knowledge Recursion Research
The first grant from Dusk Network is bestowed upon Pompeu Fabra University of Barcelona alumni Javier Silva and Xavier Salleras, with the goal of furthering research on Zero-Knowledge Recursion, in particular. They will be joining fellow researcher Marta Bellés on the topic of recursive proofs.
Xavier Salleras is a Cryptography Researcher at Dusk Network, working mainly on Zero-Knowledge Proofs. He is also a PhD student in Applied Cryptography at Pompeu Fabra University, the developer of ZPiE (a C implementation of Groth16 and Bulletproofs zero-knowledge proving system), and a professor of Cryptography and Security.
"I wanted to focus my research on blockchain, cryptography and zero-knowledge proofs. Dedicate all my time diving deeper into these topics and also experiment with its implementation. Dusk Network is known for its high level cryptography and ZK-implementation, so this was a great fit."
Javier Silva is a mathematician with a PhD in cryptography. During the PhD, he worked on improving the efficiency of Zero-Knowledge Proofs and building post-quantum cryptographic primitives based on isogenies of elliptic curves. He has published 6 papers on these topics, and is currently an adjunct professor at Pompeu Fabra University.
"During my PHD I developed a true interest and passion for zero-knowledge proofs. Whilst working on a PhD I also noticed the academic pace wasn't the best match. At Dusk Network the research is an important part of the development process."
The researchers will work together on this, with a special focus on the PLONKup proving system. According to the Dusk Network, the research topics would include:
2. Zero-Copy Deserialisation rkyv
The second grant has been awarded to rkyv (pronounced 'archive'). This is a deserialisation framework that is built entirely in the RUST programming language. Without going too much into the technicalities of this, it is expected that the implementation of rkyv will greatly reduce load times on the Dusk Network, while using as little memory as possible.
Dusk Network will be awarding more grants in time, and has said that all potential grant recipients are thoroughly vetted, so those who have applied should be patient whilst this process is carried out.
Disclaimer: This article is provided for informational purposes only. It is not offered or intended to be used as legal, tax, investment, financial, or other advice.