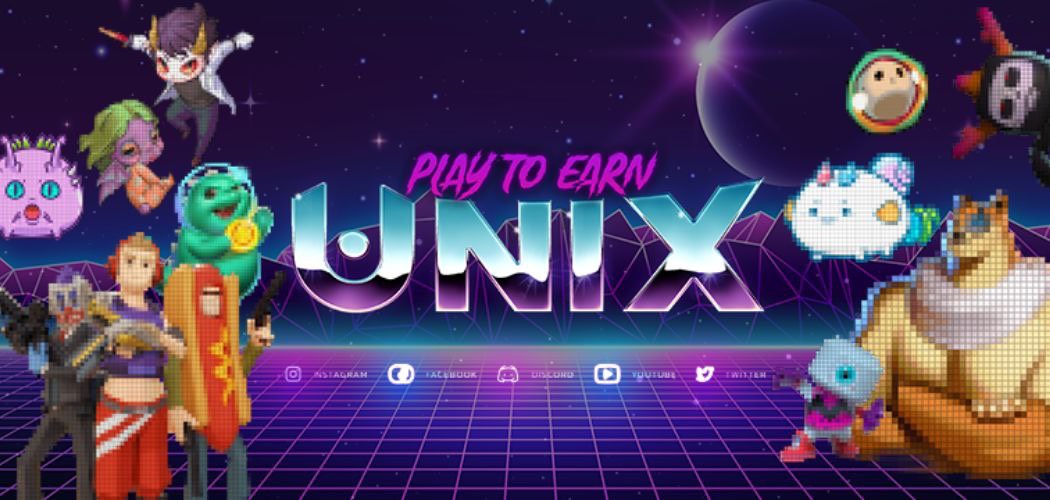 Merit Circle and Yield Guild Games (YGG) are some of the big dogs in the NFT gaming industry. UniX Gaming is another, having incorporated various methods through research and technology to enhance its NFT gaming platform. UniX Gaming is not only set to become the biggest player in the play-to-earn gaming space, but it is seeking to incorporate a learn-to-earn platform that provides thousands of people in the developing world with a free education. It's also in the early development stage of its own game, Unity: Rise of the Unknown. All of this may sound ambitious, but we've set up the guild to make sure that it happens.
Learn-To-Earn
What sets UniX Gaming apart is its emphasis on community and social impact. Through a portion of its profits, UniX Gaming will provide education to people in developing countries, with the vast majority of this education being free. UniX Gaming is aiming to roll out a learn-to-earn component, where it will provide crucial courses like IELTS for free, enabling people to succeed and achieve their goals. It will also provide education in cryptocurrency and financial literacy to empower people and enable them to harness opportunity.
Token Launch
With all evidence pointing towards UniX Gaming's continued success, investors can purchase $UNIX tokens through our Balancer Liquidity Bootstrapping Pool (BLBP) on November 23rd.
If you'd like to keep up with our developments, feel free to follow us on Twitter and Telegram. So if you're reading this now, it may be best to mark your calendars to grab some $UNIX!
Merit Circle raised over $100 million during its BLBP, starting at $1and now trading at $5.54 (at the time of writing this article). For some basic comparison, Merit Circle has around 25K Discord members, over 1,200 Axie Infinity scholars and over 67K Twitter followers as of 17/11/2021.
YGG has more than 74K Discord members, over 5000 Axie infinity scholars and over 114K Twitter followers as of 17/11/21.
However, in just 4 months, UniX Gaming currently has more than 180,000 Discord members, over 1000 Axie Infinity scholars (a number which is rapidly expanding) and over 21K Twitter followers.
Some similar statistics that suggest UniX's launch is bound to be a success. Considering UniX has only been operating as a guild for a very short 4 months, we believe the rate of growth is proof of where both our guild and the P2E market itself, is heading.
The Benefits of a DAO
UniX Gaming, like Merit Circle and YGG, are creating a decentralised autonomous organisation (DAO). A DAO is basically a blockchain-based arrangement that is open-source and rules are enforced through smart contracts. The benefit of a DAO is that leadership is distributed between its members, allowing those that have contributed to the DAO to have a say in its governance, rather than a top-down arrangement.
What is a Scholarship?
UniX Gaming, Merit Circle and YGG all focus on the play-to-earn economy, with each allowing people to earn revenue by playing games. All platforms enable people in the developing world to access games that are otherwise expensive to play, and train them to maximise their revenue. Axie Infinity, for example, is the main revenue-generating game for all three platforms. Axie Infinity requires 3 Axies to create a team, which costs approximately $1500 -- a figure that's unattainable for many in the developing world.
UniX's attention to the Play-To-Earn market allows them to give their scholars the best opportunity to succeed. Whether it is through their research and development of the strongest Axie teams (for the current meta) or their commitment to providing the best training program for their scholars (to give them a competitive edge), UniX Gaming allows people from across the world to maximise their income potential and earn more than the average player.
For more information, visit their; Website | Medium | Discord | Telegram | Twitter | Instagram | Twitch
Disclaimer: This article is provided for informational purposes only. It is not offered or intended to be used as legal, tax, investment, financial, or other advice.