According to a fractal based on Fibonacci levels, $60,000, which is currently forming a resistance level for the bitcoin price, will become the bottom of the next bear market.
In a Tweet yesterday from the widely followed Twitter account of TechDev, it was noted that the last two Bitcoin bear markets found a base at the 1.486-1.618 log Fibonacci pocket of each previous cycle. This suggests that the next bear market could bottom anywhere between 47k to 60k.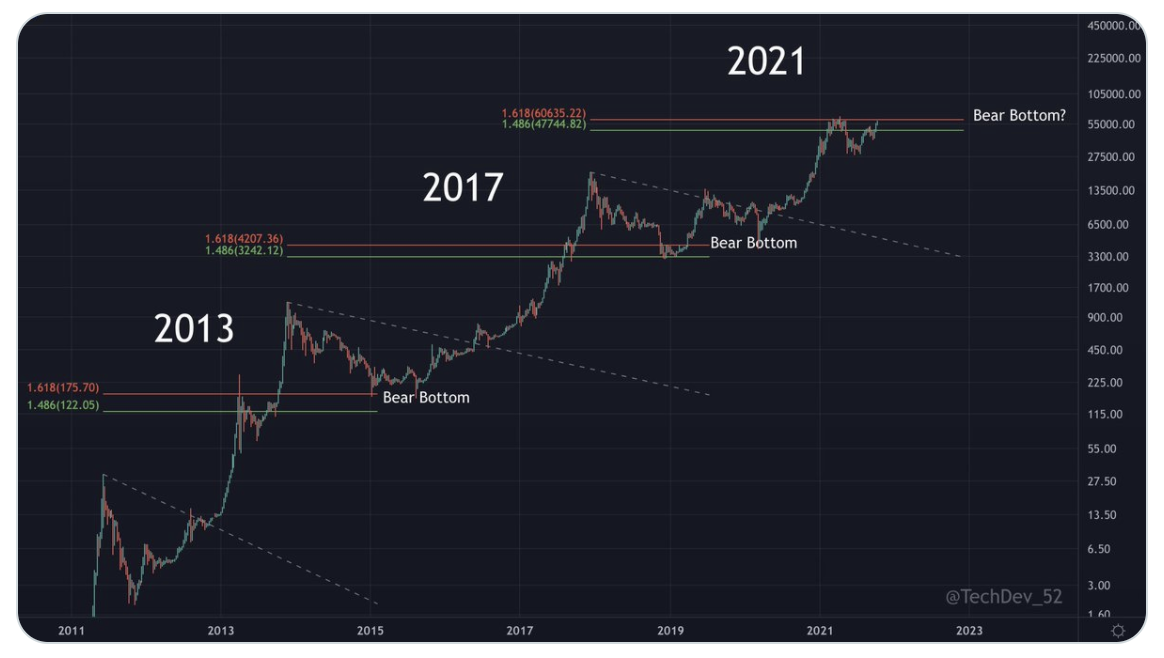 Source: Twitter
Using the Fibonacci sequences, TechDev shows that the low of around $200 in 2014, and the $3200 ish floor of 2018 are both predicted by these measures.
TechDev has had plenty of success with highlighting the Bitcoin price by using historical data. Earlier this month he pointed out how the RSI was very accurately predicting bullish Bitcoin price action. He explained:
"Each cycle has had 2 peaks. 2021 now moving toward its second. In each four-year cycle, the RSI hits a peak at a level slightly lower than the last — this likewise helps to identify a cycle top slightly in advance. Where BTC/USD will be at the time, however, is a much less exact science."
The analyst shares his view that a $200k to $300k bitcoin "looks almost too programmed". He believes that each peak in price is an order of magnitude higher than the one before, therefore causing him to give the above prediction.
In an additional tweet, TechDev suggests that a chart of the gold price rise of the 70s fits almost exactly over the top of the present Bitcoin chart since October 2020.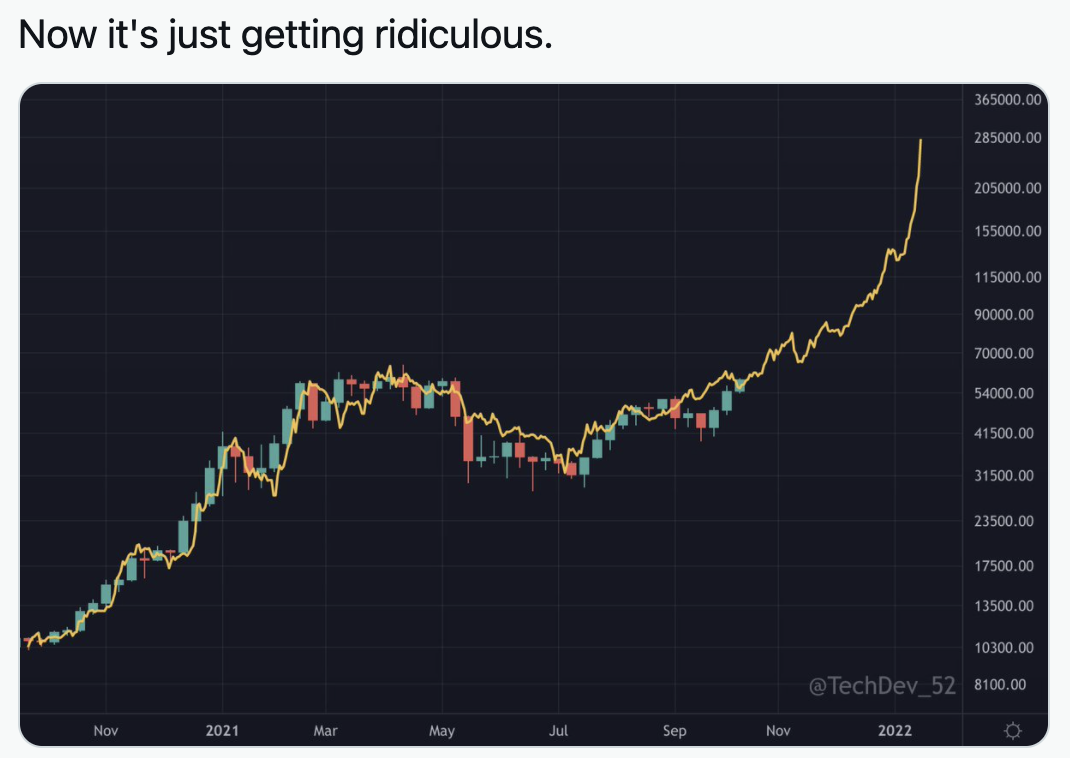 Source: Twitter
Disclaimer: This article is provided for informational purposes only. It is not offered or intended to be used as legal, tax, investment, financial, or other advice.