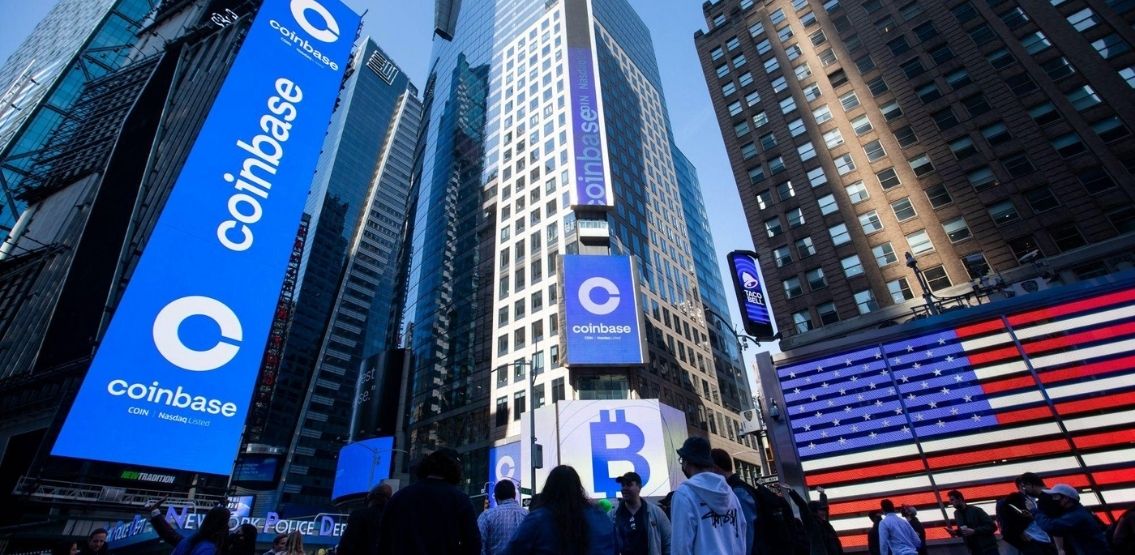 Coinbase Global is offering senior notes in a private offering, hoping to secure $1.5 billion to establish widespread adoption amidst amped up financial regulation.
Private Bond Offering Soon To Hit The Market
Coinbase Global is currently the largest cryptocurrency exchange in the US. and went public earlier in 2021. The private bond offering includes senior notes set to mature in 2028 and 2031. If the deal goes through it will help boost Coinbase's already-strong balance sheet with low-cost capital and act as a seal of approval for cryptocurrency. The funds will be allocated to finance future acquisitions or investments.
The sale, which is being managed by the Goldman Sachs Group, is expected to be priced quite soon. The bonds have high approval ratings, with S&P Global giving it a BB-plus rating and Moody's Investors Service giving it a B-A1 rating.
Coinbase's $500M Crypto Investment
Coinbase has been aggressively pursuing expansion in 2021 to counter the anti-crypto sentiments and tightening crypto regulations. In August, the exchange announced its decision to invest in $500 million worth of crypto assets after gaining internal approval from its board of directors. The exchange had planned to allocate 10% of the profit from the investment to further expand its crypto holdings.
A blog post written by Coinbase CFO, Alesia Haas elaborated the announcement further,
"We may increase our allocation over time as the cryptoeconomy matures. We believe that in the future, more and more companies will hold crypto assets on their balance sheet. We hope by incorporating more crypto assets into our own corporate financial practices, we can take another step towards building a more open cryptoeconomy."
Coinbase's Back-Up Funds
Soon after this announcement, Coinbase also revealed that they have accumulated around $4 million in cash to act as financial cushion in the event of regulatory scrutiny, crypto industry risks, and reduced trading in the event of a prolonged bear market. Haas reasoned that the company is covering all its bases by creating this fall-back fund in the case of any of the above negative eventualities.
"We want to ensure that we maintain those cash reserves so that we can continue to invest and continue to grow our products and services in the event that we go into a crypto winter,"
In Trouble With SEC
However, most recently, the exchange has been in the news for getting in hot water with the SEC over its 'Lend' program. In a blog post titled, "The SEC has told us it wants to sue us over Lend. We don't know why", Coinbase's Chief Legal Officer, Paul Grewal wrote that the company had received a 'Wells notice' about their planned Coinbase Lend program. In other words, the SEC is planning to sue Coinbase in court. It seems, however, that Coinbase is still in the dark about the reason behind this lawsuit.
Disclaimer: This article is provided for informational purposes only. It is not offered or intended to be used as legal, tax, investment, financial, or other advice.