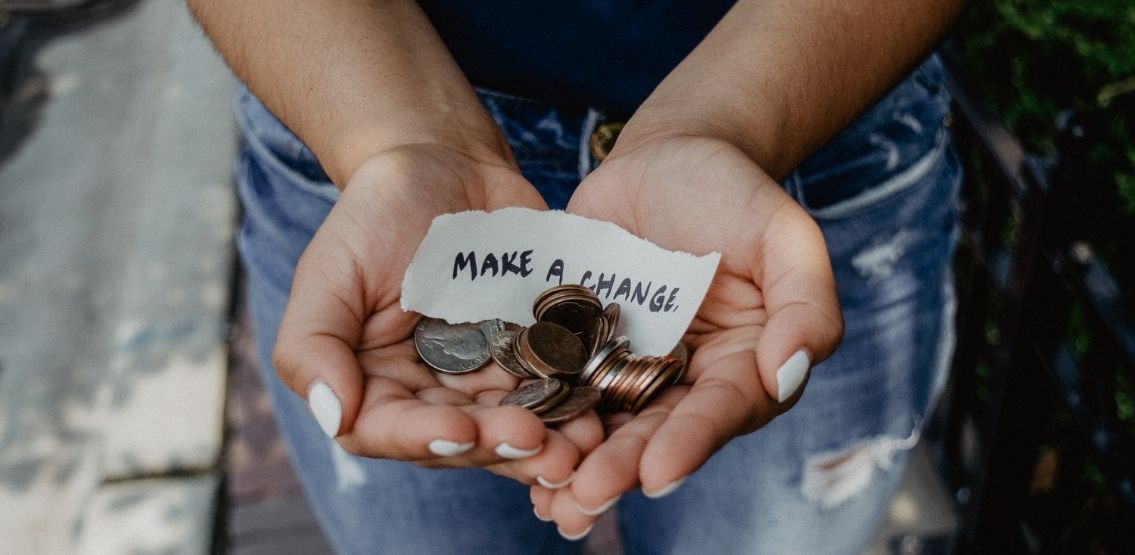 E-commerce platform Shopping.io has announced that it will be donating $50,000 to eToro's flagship corporate social responsibility project, GoodDollar. GoodDollar is a non-profit initiative that focuses on a free, crypto-based universal basic income (UBI). GoodDollar is on a mission to educate and onboard the subsequent billion digital asset users.
A Scalable And Sustainable Approach To UBI
The $50,000 donation from Shopping.io will support GoodDollar in its efforts to sustainably mint and distribute digital basic income to 250,000 members in over 180 countries every day. GoodDollar's scalable and sustainable approach to crypto-based UBI leverages the principles of impact investing, enabling financial supporters to earn rewards while using their assets to fund social initiatives and projects.
The $50,000 donation from Shopping.io will be locked in the sustainable donation basic income fund, which is a smart contract that donates back to the beneficiaries with interest. This makes Shopping.io's donation a "sustainable donation" used to create digital basic income in GoodDollar (G$). It is the first company that has made such a philanthropic donation in support of the GoodDollar protocol. Furthermore, the donation will be utilized solely towards the basic income fund and not towards any operational expense.
Spend G$ tokens on Shopping.io
GoodDollar members will be able to spend their G$ tokens on Shopping.io's e-commerce platform and will be able to make Amazon, eBay, and Walmart purchases through them. Amazon purchases will be available in the US, UK, CA, and DE. In addition, GoodDollar members will now be able to shop for everyday necessities through Shopping.io by using their G$ tokens. This is a key milestone for the GoodDollar project and all its members.
Benefits For GoodDollar Members
GoodDollar members and beneficiaries will be able to spend their UBI towards necessities such as toilet paper, emergency supplies, toothpaste, and other basic everyday items. In addition, the $50,000 donated by Shopping.io can be used to mint more G$, which will also be used on Shopping.io's platform.
Shopping.io's Introduction to eToro's Ecosystem
The collaboration between GoodDollar and Shopping.io gives the latter an introduction to the eToro ecosystem and its user base while also helping the ecosystem and GoodDollar members. Founder and CEO of Shopping.io, Arbel Arif, stated,
"We loved what GoodDollar was doing and wanted to help in any way we could, so we decided on this impact-driven model, which I believe will bring a lot of benefit to both sides,"
Co-Founder and CEO of eToro and Founder of GoodDollar, Yoni Assia, stated,
"We are honored that the team at Shopping.io has recognized the critical role GoodDollar plays in advancing the digital assets market and onboarding millions of new users to digital assets who otherwise would be left behind. Furthermore, we are gratified by their generous donation, which will be used to fund free digital currency for generations to come. My hope is that it inspires other crypto-philanthropists, entrepreneurs, and companies to use their crypto to advance more economic empowerment for all, with reducing financial inequality within digital assets as the goal.
Both GoodDollar and Shopping.io hope that their partnership can help crypto achieve mainstream status while financially empowering and enhancing the spending power of millions of people worldwide.
About GoodDollar
Founded by Yoni Assia, eToro co-founder and CEO, GoodDollar is a non-profit initiative empowering and educating people through the sustainable donation of a digital UBI. GoodDollar uses the GoodDollar Protocol, allowing free-market forces to create a sustainable and scalable framework for a crypto-based UBI. In addition, GoodDollar has created an easy-to-access currency, G$, that gives people a risk-free method of experimenting and benefiting from digital assets.
eToro, the social investment platform with over 20 million users, has also backed the GoodDollar project financially as part of its corporate social responsibility initiative.
About Shopping.io
Shopping.io is the world's first International crypto e-commerce onboarding and fulfillment service. The platform is bridging the gap between crypto and retail, giving users the freedom to choose how they pay when shopping on the platform.
Shopping.io is the only platform in the crypto space that allows its users to make purchases from major e-commerce hubs and put the user in control when making purchases using crypto.
Disclaimer: This article is provided for informational purposes only. It is not offered or intended to be used as legal, tax, investment, financial, or other advice.