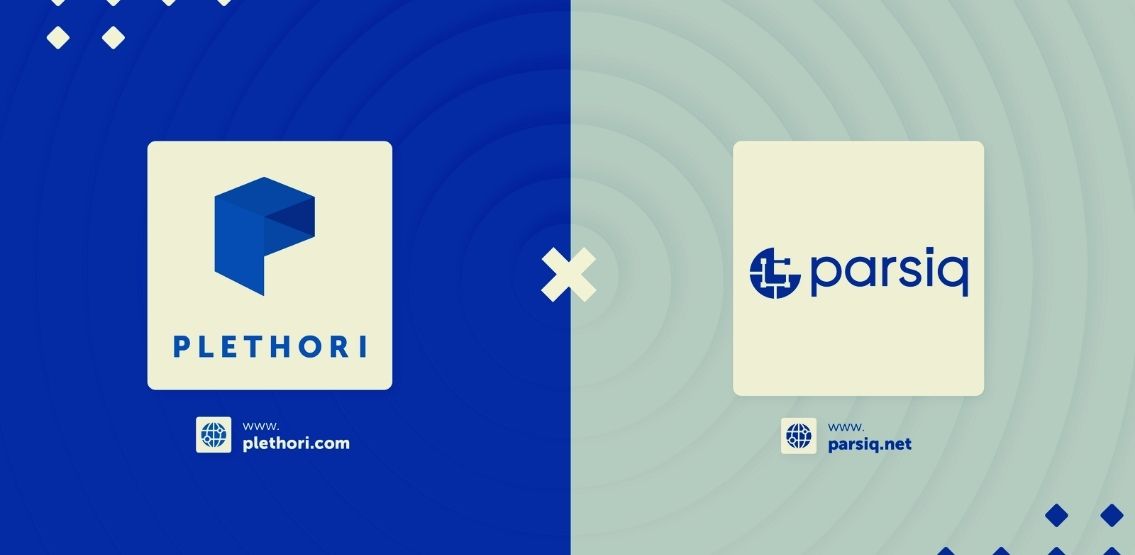 Plethori has announced that it has entered into a strategic partnership with blockchain data-transporter PARSIQ. The partnership will enable Plethori to integrate PARSIQ's smart triggers, creating dynamic ETF price feeds for Plethori's platforms.
Offering Real-Time Coin Metric Data
PARSIQ's off-chain data technology is crucial to Plethori and its interface, allowing it to portray the combined price volatility of cryptocurrencies in their ETFs seamlessly. In addition, Plethori will offer users highly accurate and real-time coin-metric data such as volume and price. This will also allow investors to make the best returns on their capital.
The partnership will also be beneficial for PARSIQ's PRQ token, which will be included in one of Plethori's V1 platform ETFs. In addition, this will help increase awareness and exposure of PARSIQ and the PRQ token among the Plethori community.
Partnership With Shield Finance
The announcement comes right after Plethori announced a strategic partnership with DeFi insurance aggregator Shield Finance. Plethori's partnership with Shield Finance will allow Plethori users to insure their investments against any adverse movements in price.
Shield Finance will cover the $PLE token by deploying Market Crash Protection contracts. Token holders can insure their tokens against any loss, being able to sell their $PLE at a guaranteed price, irrespective of the prevailing market price.
Considerable Excitement
PARSIQ's Head of Business Development was ecstatic about the partnership and commented on it, saying,
"PARSIQ is excited to support Plethori's vision of trustless ETFs built on Polkadot. Plethori will use our native programming language ParsiQL to monitor addresses of token projects included in the initial batch of ETFs. PARSIQ Smart Triggers will listen for on-chain events and transactions and feed data to a display on the Plethori website providing real-time ETF performance stats."
About Plethor
i
Plethori is an ETF investment platform that allows the creation of trustless ETFs and open trading by using blockchain technology and Layer-2 solutions. In addition, Plethori offers its users cross-chain investment for exchange-traded funds that are built on Ethereum and Polkadot.
Investors can use this service and deposit capital, investing in an array of ETFs that enable investment into cryptocurrency industries such as Oracles, NFTs, insurance, Derivatives, and more.
About PARSIQ
A blockchain monitoring and workflow automation platform, PARSIQ acts as a bridge between blockchains and off-chain applications. A proprietary ParsiQL programming language, PARSIQ, gives users the capability to monitor and interpret unlimited data on the blockchain, making it possible to monitor traders and user wallets.
Disclaimer: This article is provided for informational purposes only. It is not offered or intended to be used as legal, tax, investment, financial, or other advice.