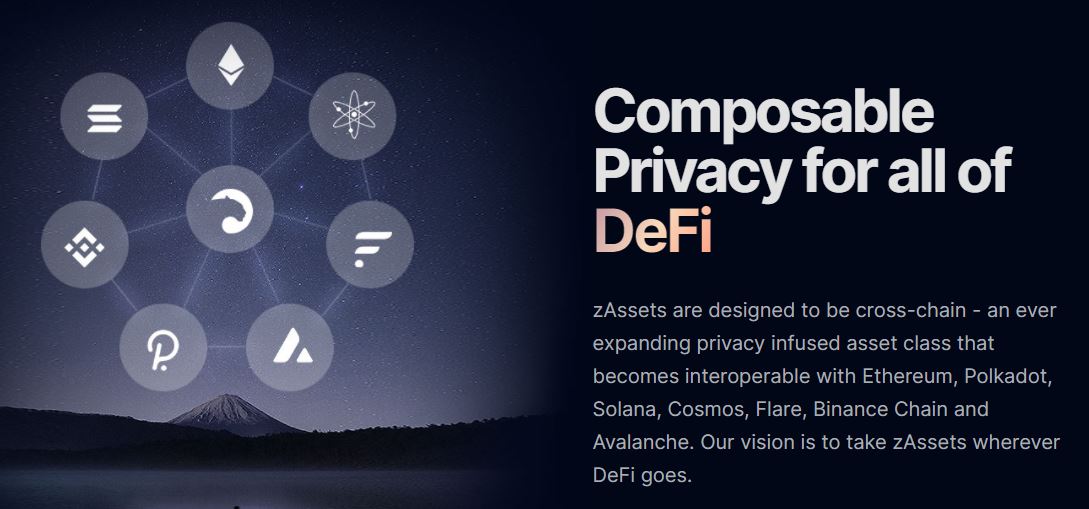 Privacy challenges are one of the biggest roadblocks in front of crypto traders, retail & institutional investors looking to participate in the world of decentralized finance.
In a survey conducted by Deloitte in 2020, 53% of respondents choose privacy as their biggest concern while using cryptocurrencies. Regulatory challenges were also a major obstacle in accepting digital assets, with 56% of respondents saying it is a concern.
The Deloitte survey shows that tackling privacy and regulatory challenges can prove a game-changer for the entire crypto space, including DeFi. Thus, any solution that tackles privacy and regulatory compliance challenges can change the DeFi space for good. That is exactly what the Panther Protocol aims to do.
An end-to-end privacy solution, Panther Protocol empowers DeFi traders and investors to decide how private they want their transactions to be. With the Panther Protocol, users don't have to choose between privacy and compliance. In fact, one of the privacy-intensive features of Panther Protocol is Zero-Knowledge disclosures, and any transactions involving Zero-Knowledge disclosures will prove compliance without sharing any underlying data.
today, Panther Protocol has announced the completion of their private round of $8 million from 140 investors, such as Insignious Capital, MarketAcross, Arcanum Capital, Master Ventures, DeepVentures, Rarestone Capital, Titans Ventures, Moonwhale, Protocol Ventures, Kosmos VC, Ellipti, A195 Capital, GenBlock Capital, Black Dragon, AU21, Nextgen, Defiants, BaseTwo, Skynet, and more.
The Challenges
Many DeFi users fear that they can be subjected to surveillance by DeFi protocols. Now, considering the immutable and transparent nature of blockchain, their concerns are not unfounded. Panther Protocol aims to alleviate their fears that they have while making transactions. Founded by the CBDC pioneer Oliver Gale and Zero-knowledge Proof technology expert Dr. Anish Mohammed, Panther Protocol uses zkSNARKs technology along with game-theoretic incentives to offer compliance-friendly privacy features to its users.
Are you wondering what we mean by compliance-friendly here? That is what makes the Panther Protocol stand out. As we saw in Deloitte's 2020 survey, regulatory challenges are also one of the major hurdles in the crypto space today. It is especially true when it comes to the DeFi space. To tackle these challenges, many DeFi protocols are likely to demand some basic information regarding the transactions. Thus, Panther Protocol allows its users to decide what level of privacy they want in their transactions.
How does the Panther Protocol Work?
zAssets is at the center of how Panther Protocol offers fully private transactions to users. These are fully collateralized private digital assets like zUSD, zBTC, zETH. Any user who wants to mint zAssets can collateralize digital assets like BTC & ETH. In return, they will receive zAssets like zBTC & zETH. DeFi users can send these zAssets to any protocols without worrying about being subjected to surveillance or economic espionage.
In the words of Oliver Gale, CEO & Co-founder of Panther Protocol, "zAssets will become an ever-expanding asset class for users who want their transactions and strategies the way they should always have been: private. Stablecoins, utility tokens, and NFTs will all become infused with privacy. Institutional DeFi and Web3 require privacy to scale and disrupt legacy systems."
Now, here's the interesting aspect of Panther Protocol - Any user who sends zAssets to a DeFi protocol can decide the level of privacy they want in their transactions. Thus, institutional investors won't have to worry about privacy and regulatory compliance challenges. These two challenges are the biggest bottlenecks preventing institutional investors from entering the DeFi space now. By bridging the gap between the need for privacy and meeting compliance requirements, Panther Protocol will open a new chapter in the world of DeFi.
Disclaimer: This article is provided for informational purposes only. It is not offered or intended to be used as legal, tax, investment, financial, or other advice.