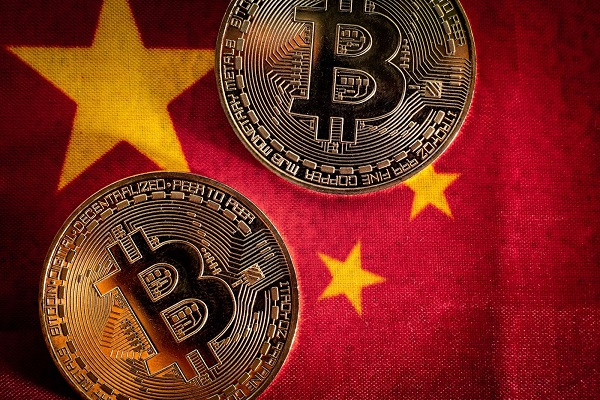 The first quarter of 2021 has been a great time for Bitcoin. It reached new all-time highs while also garnering institutional adoption. But this incredible bull run may have come to an end as Chinese authorities announced a ban on all crypto activities, including mining and trading.
China announced these new restrictions after a meeting of the Central Financial and Economic Affairs Commission. According to the statement, payment companies and financial institutions are banned from providing any service to facilitate cryptocurrency transactions. It also warned investors about speculative trading, which could have serious effects on the safety of people's property.
China's Restrictions Affect Crypto Market
This is not the first time that China will be announcing a restriction on cryptocurrencies. In fact, it has announced many restrictions since 2013, and it appears that these restrictions always coincide with the crypto bull run when most people are involved in cryptocurrency trading. Back in 2013, it banned Bitcoin payment processors; in 2017, crypto exchanges in the country were closed, and in 2019, it issued warnings against cryptocurrency mining due to environmental damage and non-compliance. In the same year, 2019, the People's Bank of China said it would block access to all cryptocurrency exchanges and ICO websites.
However, none of these restrictions has had any significant effect on stopping cryptocurrency activities in China, and mining within the country is still responsible for 65% of the Bitcoin hash rate. But these new restrictions raise certain questions about the risks of virtual currencies since they are not backed by real value.
The timing of these new restrictions also means that its effect on the value of Bitcoin is much more significant. In addition, world governments, leaders, and environmental organizations have been raising concerns about the energy consumption and environmental effects of Bitcoin mining in recent months.
One of the biggest advocates of Bitcoin, Elon Musk, also recently announced his company, Tesla, will stop accepting Bitcoin as payment for its vehicles, citing environmental concerns. All these have had damaging effects on the value of Bitcoin in recent weeks, as it has lost almost half of its market value from its all-time peak due to massive sell-offs. Even though it is already stabilizing and Elon Musk has come out again to tweet positively about crypto, the value is yet to fully stabilize, and most traders are still counting their losses.
With the new restrictions from China, the hash rate has reduced drastically to 147EH/s as mining companies find alternative locations to set up mining farms outside of China. According to Bybit, a global cryptocurrency derivatives exchange, it is not only the hash rate that has declined massively in recent weeks, but the mining difficulty also dropped by 16% from its all-time high by the end of May.
These declines give miners the opportunity to make more profits. As Bybit explained, the mining economy is structured such that the price of Bitcoin determines the hash rates. Therefore, even as the market conditions have changed, hash rates will soon go back up despite Mining in China facing fears, uncertainties, and doubts.
Final Thoughts
Of course, it is too early to say what the long-term effects of the restrictions in China will be. However, if previous instances are used to predict how effective these new restrictions will be, we can expect that cryptocurrency stakeholders in China will find a way around it. Furthermore, since these broadened restrictions do not stop individuals from holding or trading cryptocurrency, the effect of these restrictions will be felt mostly by corporate bodies and registered organizations.
No one can say yet when crypto will recover from its bear market. But how China restrictions on crypto pan out and miners' response in China will play a determinant role. In addition, the United States government has also announced plans to release policy statements on cryptocurrency in the coming months, which will also have a significant effect on whether Bitcoin recovers or not. All in all, crypto traders and enthusiasts can only wait to see how everything plays out. If experience has taught us anything, crypto trading and investments require a lot of patience.
Disclaimer: This article is provided for informational purposes only. It is not offered or intended to be used as legal, tax, investment, financial, or other advice.