Dogecoin investors were perhaps expecting to ride new waves of hype on the eve of Elon Musk's appearance on Saturday Live. However, there are signs, even from Elon Musk himself, that the aura surrounding Dogecoin might just be beginning to fade.

It appears, after this recent tweet by the man himself, that Musk might just be starting to temper the hype induced frenzy around what is in truth just a meme coin.
Perhaps he is at last recognising the enormous part he is playing in something that has the potential to absolutely wreck those eager to jump on the Doge band wagon, buoyed by their belief that it is sanctioned by Musk himself.
In the cryptocurrency market, Dogecoin continues to ride high. It has made the number 4 spot on Coin Gecko its own, with around $8 billion more in market cap than Ripple's XRP in 5th position.
Its market cap of $80 billion is quite a lot more than the likes of very fundamentally strong cryptocurrency blockchain ecosystems such as Cardano ($55 billion) and Polkadot ($41 billion) in 6th and 8th places respectively.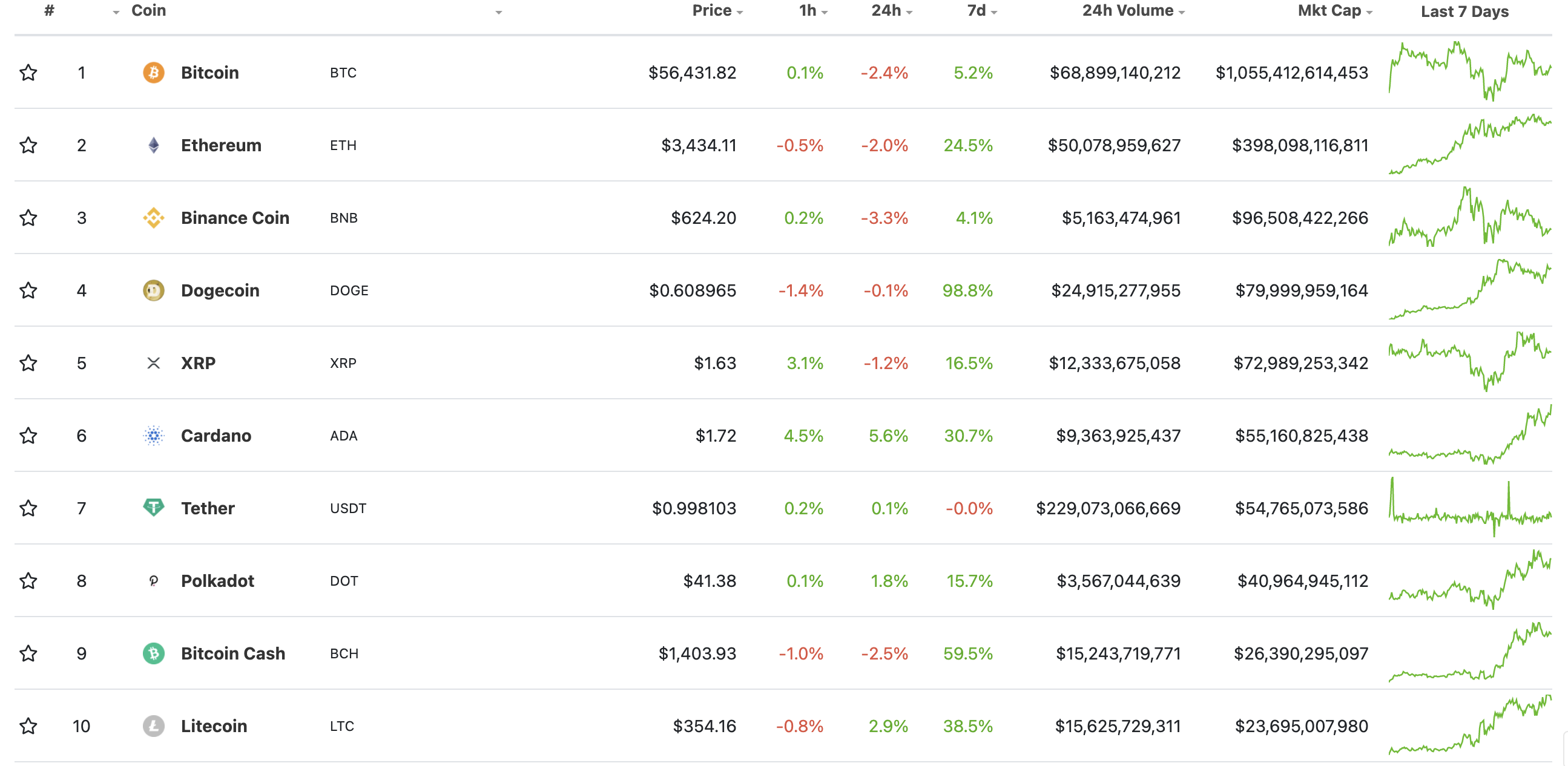 Source: Coin Gecko
From a technical viewpoint, Doge might still have some legs in it. An all-time-high of $0.70 set on Thursday has led to a correction back to 51 cents. A rally today has seen it return to around 60 cents. Even though the stochastic RSI momentum indicator has turned downwards on the daily time frame, there still appears to be room to run on the weekly RSI.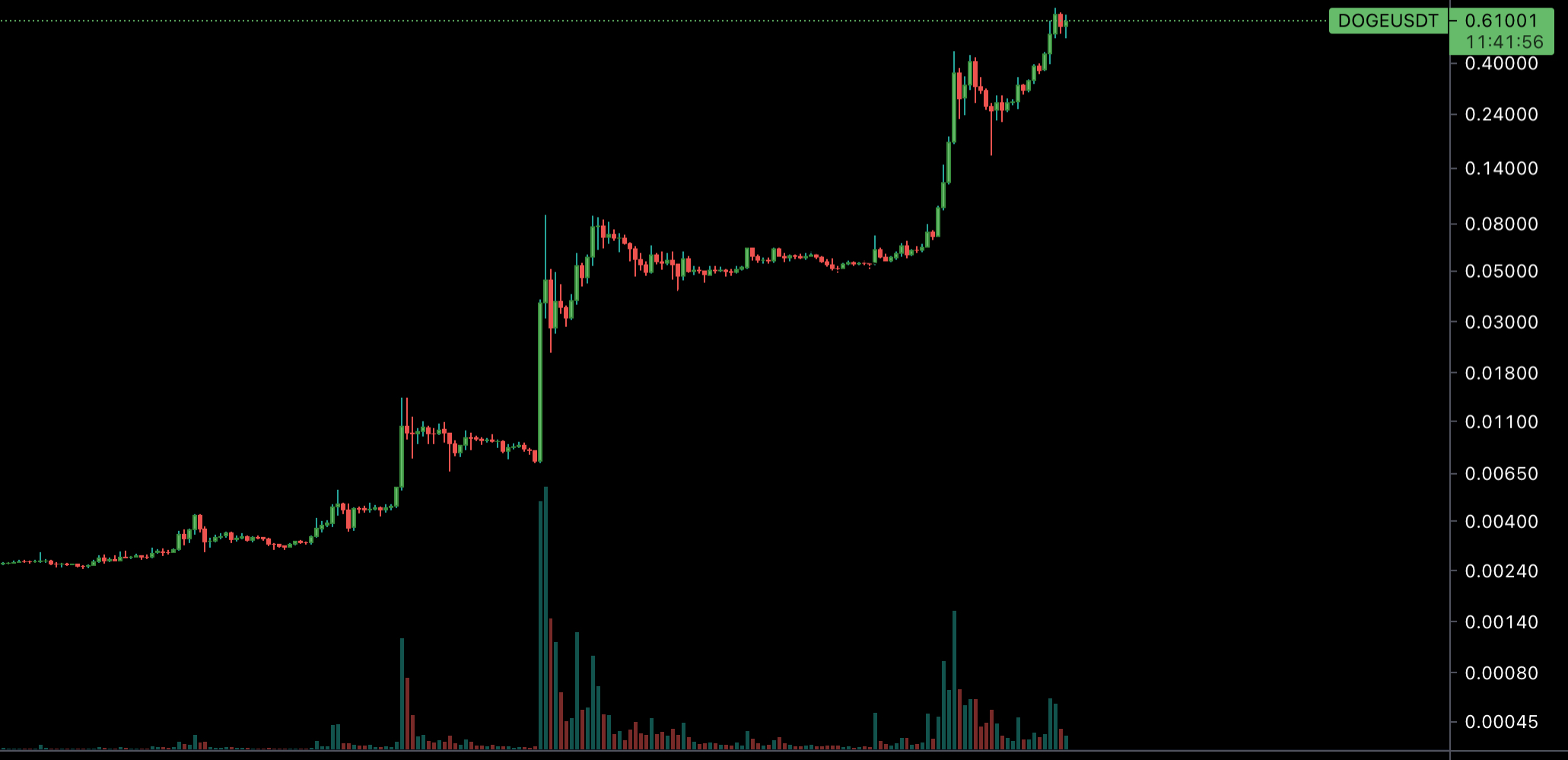 Source: Tradingview
According to Kevin Kang, founding principal of BKCoin Capital, a $60 million quant fund, this is certainly not an investment to be jumping into:
"This could well be a 'sell-the-news' event where large holders sell before his appearance on SNL, leaving retail investors with the losses," he wrote in an email, referring to Musk. "There's nothing beyond this speculative asset -- there are no developers on it, and we've not seen 'smart money' or institutional investors allocating."
Whatever happens with Dogecoin, it has been an epic ride. It is hoped that it doesn't decry from the amazing projects that are being developed in the cryptocurrency space, and which may well turn out to be the future of finance, supply chains, and all the other myriad of use cases for crypto.
For new investors into crypto, do follow the advice of Elon Musk and invest with caution. If jumping onto the Doge hype train, then a small amount of funds that you are willing to lose sounds like more good advice.
Disclaimer: This article is provided for informational purposes only. It is not offered or intended to be used as legal, tax, investment, financial, or other advice.