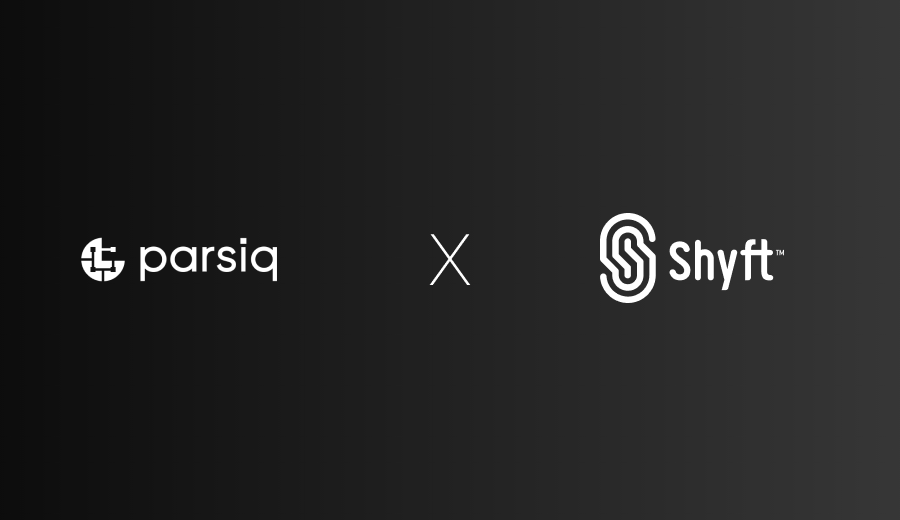 Shyft Network, a public blockchain protocol aggregating and embedding trust and validation for data sets, announced its partnership today with PARSIQ, a blockchain automation and analytics platform.

The partnership envisions bringing the ownership of data "back to the people" by facilitating both permissioned and permissionless networks, bridging siloed datasets and bringing workflow automation and industry-grade analytics to a wider public access.

PARSIQ's technology brings a key integration to Shyft Network by providing real-time notifications and alerts on transactional data processed across blockchains. Shyft's credentials verification platform enables sender identity authentication to foster new economies of trust.

"We are very excited about this particular integration; we are a decentralized network and look for exciting and powerful tools that enable our developer community to do more on the Shyft Network. PARSIQ's technology has a natural fit with our identity and compliance-related partnerships." shared Shyft Network Co-Founder Juan Aja.

The partnership with PARSIQ will see Shyft Network developing technical integrations across its ecosystem of blockchains. PARSIQ's blockchain infrastructure creates a secure bridge between on-chain and off-chain systems by hosting "Smart Triggers" which process real-time data streams on-chain and push these data sets to trigger off-chain actions. This process opens blockchains to automation functionalities, as well as opening blockchain data to real world applications.

"Digital identity authentication and verification is core infrastructure for the future of multichain DeFi, and PARSIQ is excited to create smart triggers to protect users and platforms. PARSIQ's position as a push-based data system is very valuable for protecting digital identities, because our triggers can be structured as alarms. If a user identity is compromised or under attack, PARSIQ can monitor for strange activity and provide real time updates to users and platform compliance teams." shared PARSIQ Head of Business Development Tom Matta.

Notably, Shyft Network was chosen as a partner by Binance, an industry-leading crypto exchange firm, to resolve bottlenecks in the Financial Action Task Force's (FAFT) Recommendation 16., also known as "Travel Rule." With this the travel rule, crypto exchanges such as Binance are required to share users' personal data whenever digital asset transactions are processed.

The FAFT's Travel Rule is an extension and modification of the 1970 Banking Secrecy Act, expanding its domain from banks to financial institutions, of which crypto exchanges handling mass transactions are included. Shyft's digital reputation management provides a secure identity layer to contextualize personal data from users to exchanges, without violating a user's privacy. Shyft Network brings this owner consent basis for building a credibility framework, incentivizing individuals and enterprises to collaborate on the contextualization of data.

Shyft has also been chosen for integration with Polkadot as an identity layer provider. The network is also partnered with Polygon for the development of opt-in compliance infrastructure.

Disclaimer: This article is provided for informational purposes only. It is not offered or intended to be used as legal, tax, investment, financial, or other advice.