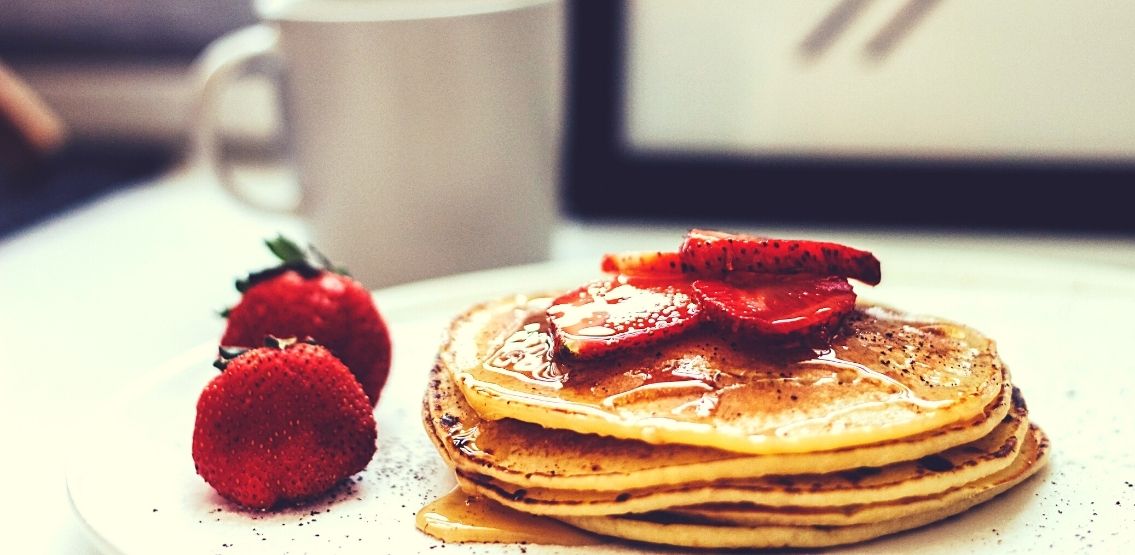 PancakeSwap, Binance Smart Chain-based DEX, hit a new record with its ATH reaching 1.18 million transactions in a single day. PancakeSwap has seen unprecedented growth recently and seems to be the top favorite among DeFi users. The team tweeted:
"Yesterday the #PancakeSwap Router contract hit a new ATH with 1.18M transactions in a single day. For reference, the whole of Ethereum did 1.47M transactions yesterday. Just the router did 80% of the number of transactions that happened on the whole of ETH. That's a lot."
Users Choose PancakeSwap Over Ethereum-Based AMMs
Ethereum fees are skyrocketing again, and DeFi users are turning to cheaper and faster alternatives. PancakeSwapseems to be a top choice, and the ATH proves it. PancakeSwap is ahead of both Uniswap and SushiSwap as per the seven-day moving average of 24-hour trading volumes.
The average 24-hour volume surpassed Uniswap's by over $1 billion and SushiSwap's by $2 billion over the past week. The platform gains this momentum only because it is not based on Ethereum. Users of the platform can access DeFi without having to pay enormous amounts of fees.
As the number of new users and total users continues to grow, the main retention factor is that the DEX is holding on to its customer base. There are no signs of an anomaly; PancakeSwap is going through an impressive growth phase.
PancakeSwap's Syrup Pools A Hit
Syrup Pools allow Binance Smart Chain projects to bootstrap adoption by distributing a portion of their tokens to CAKE token holders. CAKE holders have seen over five projects being added over the last five days. All decisions made around the pool need a vote from the CAKE community.
Hakka Finance was introduced to the syrup pool with a total of 6,000,000 HAKKA are available for a distribution duration of 60 days. A HAKKA-BUSD farm is needed to host the HAKKA syrup pool. It will have 2x CAKE rewards for the first 48 hours and then 1x CAKE rewards after.
PancakeSwap offered its community two new Syrup Pools from Chain Guardians, a gaming platform that combines traditional gaming concepts with blockchain technologies. This enables player-driven economies. Users can stake CAKE tokens to earn pCGG and MIX tokens for 60 and 90 days, respectively.
Suterusu, a next-generation privacy protocol, offered its Syrup Pool on PancakeSwap too. The protocol protects users' transaction information by converting tokens issued on various blockchain networks into their anonymized versions. A total of 26,500,000 SUTER can be earned while staking CAKE tokens.
Roobee is a blockchain-based investment platform. It allows users to purchase various investment instruments starting just from $10. The Syrup Pool offered has a total of 25,000,000 bROOBEE tokens are available for CAKE stakers.
Alpaca city offered its Syrup pool too. A total of 406,000 ALPA tokens are available for stakers of CAKE. Alpaca city is a virtual world build on Ethereum and Binance. Users can manage on-chain assets through collecting and breeding Alpacas. Each Alpaca NFT is varied in its genetic traits, making it unique and generating yield.
PancakeSwap Boosts Bug Bounty To $150,000
PancakeSwap is also offering a bounty of $150000 in CAKE tokens for the individual or team who can deliver the most up-to-date data to build an analytics dashboard for PancakeSwap's users.
The individual or team must deliver the solution within the specified timeframe and be successfully implemented upon request. If the solution checks all the boxes but fails to implement them correctly, the bounty will be lost.
About PancakeSwap
PancakeSwap is a decentralized exchange on the Binance Smart Chain. The exchange is an automated market maker ("AMM") where users can earn CAKE with yield farms, staking, and other tokens with syrup Pools. It offers a fast and cheap platform for everybody to use efficiently.
Disclaimer: This article is provided for informational purposes only. It is not offered or intended to be used as legal, tax, investment, financial, or other advice.