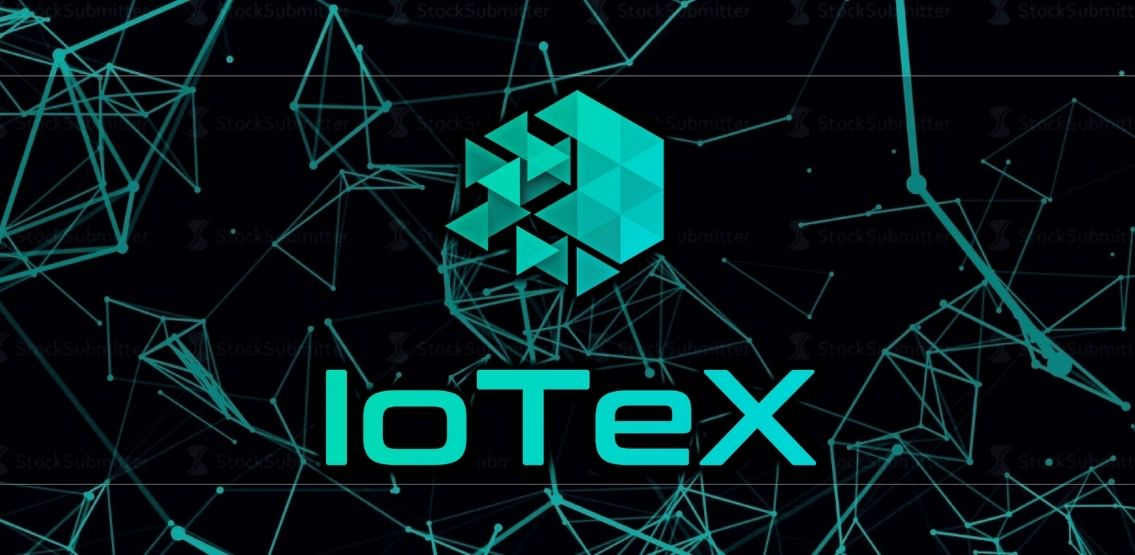 IoTeX was founded as an open-source platform in 2017. Its vision is to build an ecosystem where humans and machines can interact with guaranteed security and trust.
The company is headquartered in Silicon Valley and was founded by Raullen Chai, Qevan Guo, Xinxin Fan, and Jing Sun. All have extensive experience working for and leading teams in high-value companies such as Uber and Facebook.
Closer Look At The IoTeX Ecosystem
IoTeX is a decentralized network of users, developers, and enterprises that collectively govern and utilize the IoTeX platform. Here are some key features of IoTeX:
It is an EVM-compatible "Layer 1" blockchain.

The IoTeX Mainnet has been running error-free since April 2019 and is maintained in a decentralized fashion by >60 Delegates,

Some of the delegates include industry leaders such as Blockfolio, CoinGecko, and DraperDragon.

The network currently powers an ever-growing ecosystem of smart devices, DApps, and digital assets.

The native IOTX token allows anyone to become a shareholder in the IoTeX Network.
IoTeX To Collaborate With Ethereum. Not Compete.
Although similar to Ethereum when it comes to architecture, IoTeX is not an "Ethereum killer." Instead, it will be the hub for decentralized IoT data/devices and collaborate with Ethereum and other Layer 1 platforms.
The IoTeX platform employs a modular architecture that has the following components:
An EVM-compatible blockchain maintained by >60 decentralized delegates and has the roll-DPoS consensus.

Decentralized identity that enables users/devices to own their personal info.

Secure, tamper-proof hardware devices.

Real-world data oracles for siphoning in data into the blockchain in real-time.
IoTeX Products
IoTeX has an extensive and high-quality product suite. Two of the more interesting products in this arsenal are - Ucam and Pebble.
Ucam:

Ucam is an "absolutely private home camera that keeps the bad guys out with secure blockchain-based identity and login. Access to Ucam is secured end-to-end by an uncrackable 256-bit private key, which you and only you exclusively own.

Pebble:

A multi-sensor IoT data oracle uses a tamper-proof secure element (TEE) to convert real-world phenomena into verifiable, blockchain-ready data. All data is transmitted in real-time via cellular-IoT connectivity to ensure data integrity and confidentiality.
IoTeX Projects
The IoTeX community has already built a large number of dApps and products like:
ioPay:

The official wallet of the IoTeX Network and gateway to IoTeX DApps and services

Cyclone Protocol:

A privacy-preserving token/transaction obfuscation tool with liquidity mining

MintToken:

Token minting tool that allows anyone to create their own XRC20 & XRC721 tokens

HealthNet:

HIPAA-compliant platform for trusted and transparent medical supply chains

Hyperaware:

DApp for governing connected devices/data based on their physical location

Beancount: double-entry accounting tool

Travel Cat:

An online game where players can explore a dynamic digital world and collect NFTs

Vitality (VITA):

A decentralized token for community incentives and extra staking rewards.
In-Network Governance
The core component of IoTeX's governance is staking, wherein token holders can stake IOTX tokens to generate voting power. The protocol utilizes Roll-DPoS consensus, where community-voted Delegates manage consensus on behalf of the entire network. These delegates are in charge of overall network health and consensus. Stakers may earn up to 10% annualized interest on their staked IOTX.
Disclaimer: This article is provided for informational purposes only. It is not offered or intended to be used as legal, tax, investment, financial, or other advice.