Square owned Cash App announced on Wednesday that it will enable its customers to send Bitcoin without any transaction fees. Cash App also tweeted that it would be giving away $1 million BTC in order to celebrate the announcement.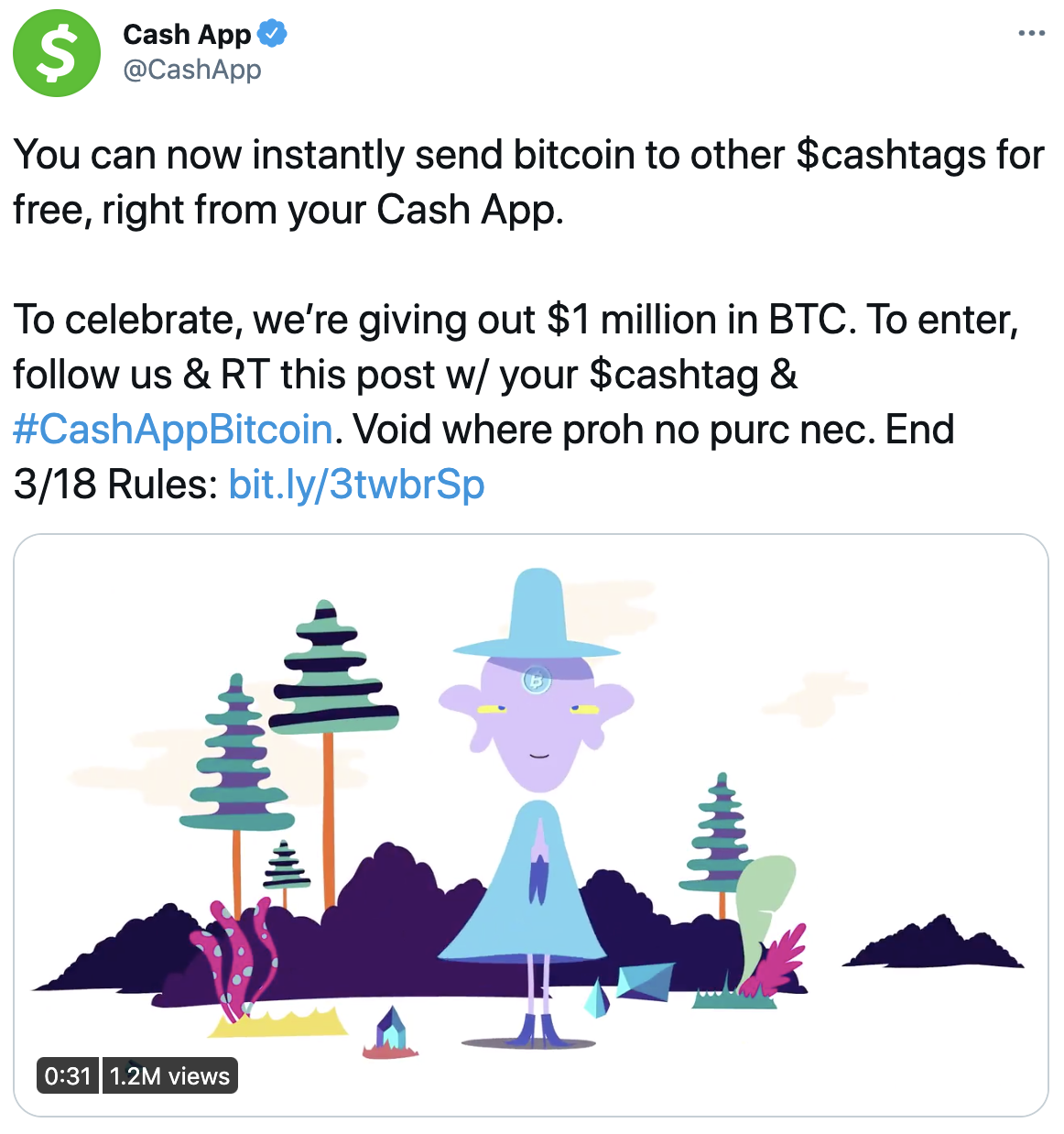 A lot of the transactions on the app are already free but there are cases where users are charged a small fee. For the $1 million BTC giveaway the only eligibility criteria is that users need to be based in the US and should be over 18 years of age.
Many grateful recipients of the free giveaway posted their receipts on the Cash App Twitter page.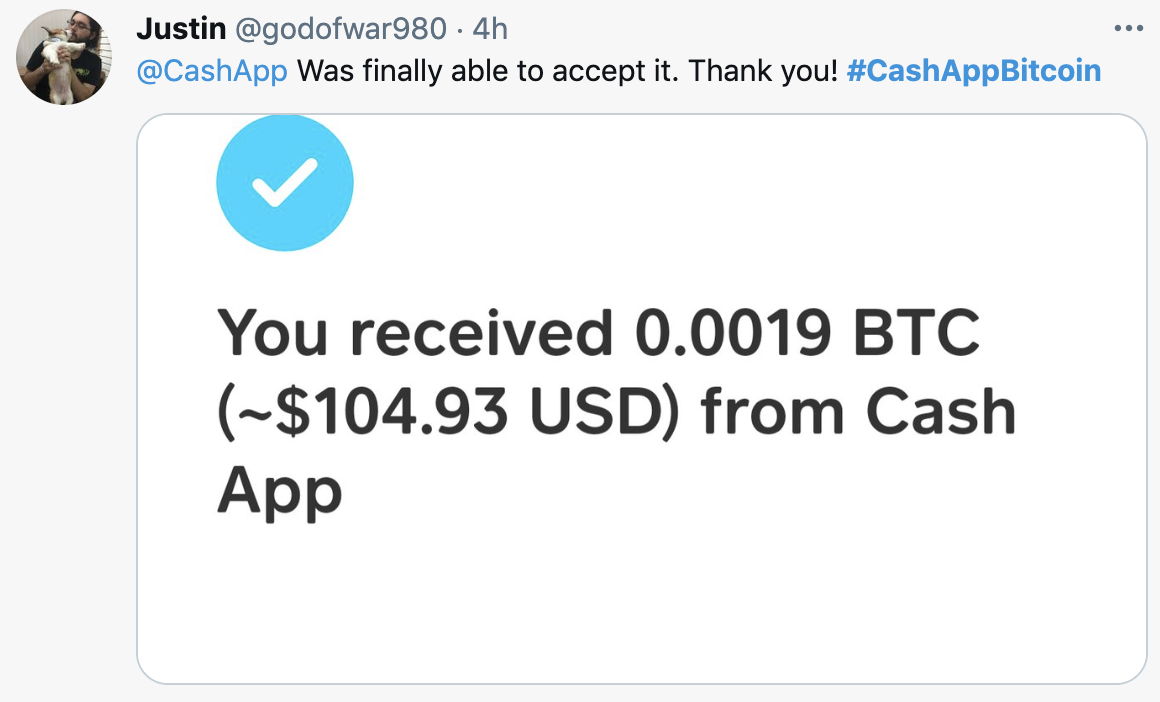 Square has posted a very solid performance over the last year, with 36 million customers using their services, a year-on-year increase of 50%. CEO Jack Dorsey appears to be a Perma bull for Bitcoin as his company continues to invest heavily into crypto.
Last October Square bought $50 million in Bitcoin, and then followed that up with a much bigger buy of $170 million just recently in February. The purchases amount to around 5% of the entire Square cash and marketable securities position.
Disclaimer: This article is provided for informational purposes only. It is not offered or intended to be used as legal, tax, investment, financial, or other advice.