The first ever tweet made by Jack Dorsey, the CEO of Twitter, sold for a cool $2.9 million. The purchase was made by another CEO, Sina Estavi, of Malaysian blockchain service Bridge Oracle.
Is the NFT scene going crazy?
When Jack Dorsey set up the first Twitter account back in 2006 he tweeted a rather bland ""just setting up my twttr".

That one tweet made 15 years ago could be made into a NFT and sold for such a huge sum of money is perhaps a sign of bizarre times.
However, Estavi tweeted out after his purchase that "this is not just a tweet!". He also likened its true value to art that is eventually recognised for its worth many years later and mentioned the Mona Lisa.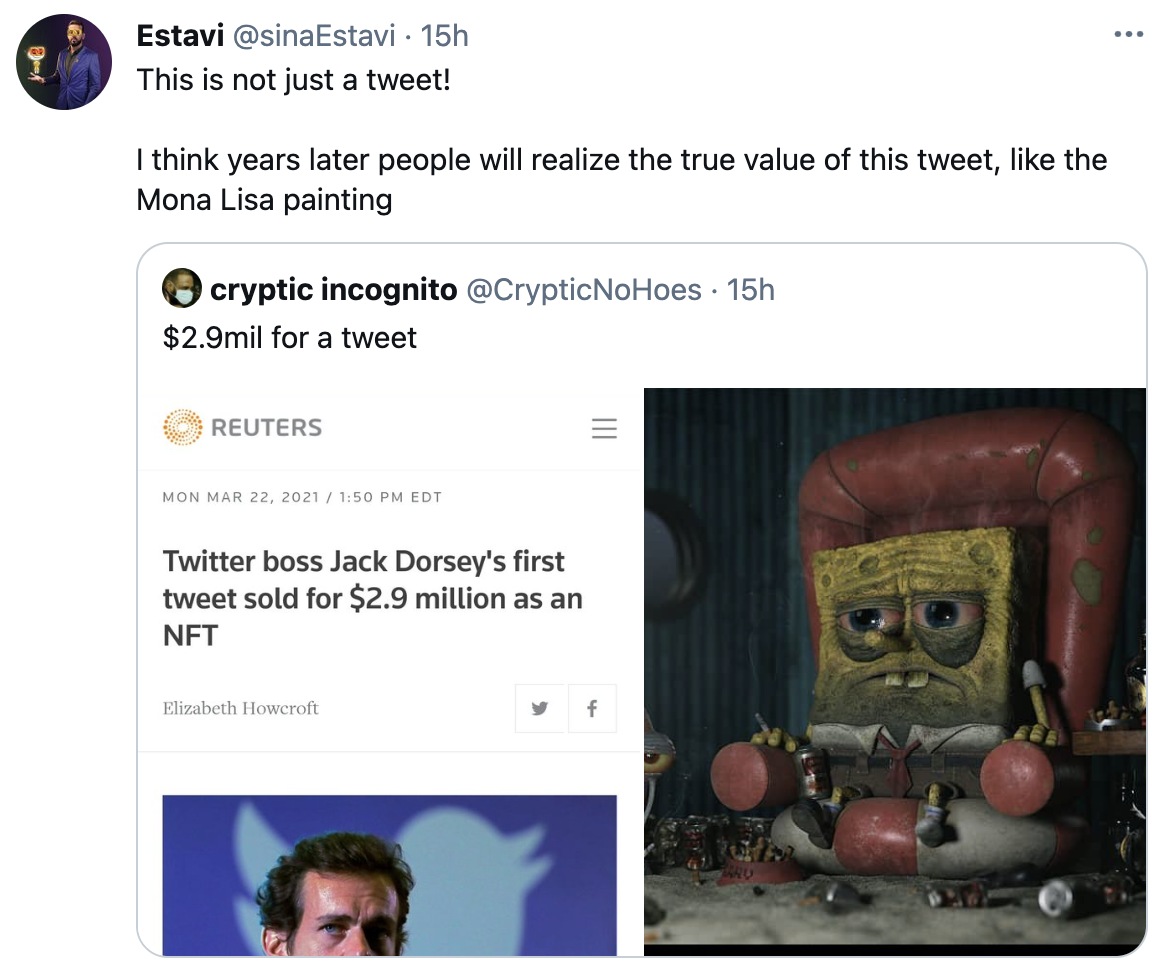 Jack Dorsey later tweeted, thanking Estavi, that he had donated the sum received to an African charity called GiveDirectly, which was set up to help the poorest people in the world.
The NFT craze has grown into quite a frenzy over the last year. Art, collectibles, books, games are all being made into NFTs and are being sold in market places that vary from purpose built online platforms, to the most eminent of auction houses that include Christies and Sotheby's.
According to Ripple CTO, David Shwartz, NFTs enable a user to collect things that have a special relationship in that there is only one owner. Also, he states that 'digital rights' can be lost as a platform goes bust or a user switches platform. He argues that NFTs solve this problem.
Disclaimer: This article is provided for informational purposes only. It is not offered or intended to be used as legal, tax, investment, financial, or other advice.