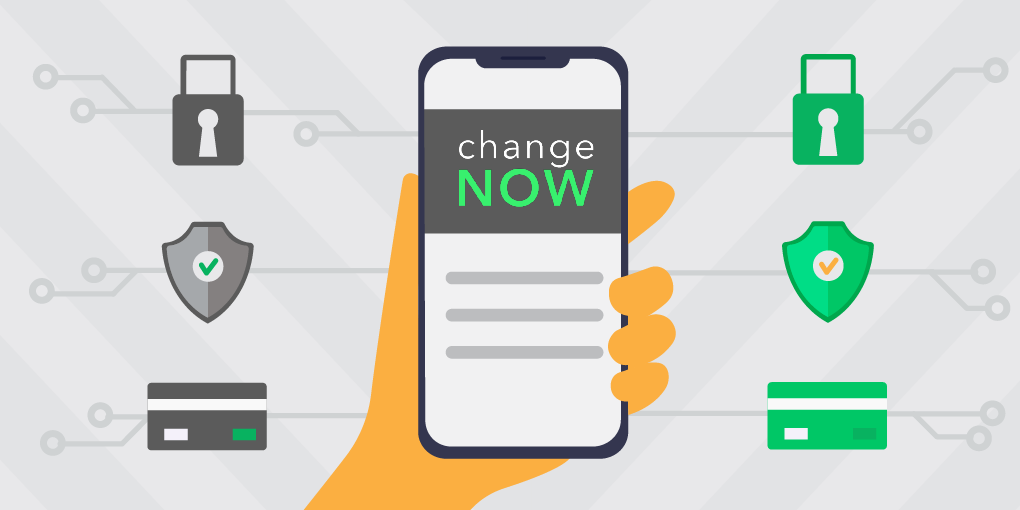 The abundance of reliable exchanges available on the crypto market has resulted in an equal abundance of both scams and forum threads dedicated to complaints and accusations of illegal operations with cryptocurrencies or cases of theft of funds.
The poor regulation and lack of unified legislation on the crypto market is one of the main reasons why users are unable to properly justify or legally back their claims. Such a state of affairs is allowing scammers and fake exchanges to operate without regard for user rights or confidentiality.
One of the exchanges recently affected by the accusations of fraud is the ChangeNOW platform. Many users have claimed that ChangeNOW is a scam and online forums are brimming with complaints and fascinated replies regarding the platform. The given material will review the available information and describe the debate regarding the ChangeNOW scam or legit dilemma.
ChangeNOW Itself
The ChangeNOW platform is being described on its official website as a web-based platform designed to allow convenient and easy exchange of any cryptocurrencies with a strive towards maximum safety, simplicity and convenience of its users.
The platform does not require its users to register or enter any personal information, allowing them to avoid identification and theft of personal funds from their exchange wallets. The platform has also removed all withdrawal and transfer limits for funds, allowing users to exchange any amount they wish. Users of the exchange can also resort to their Visa or MasterCard assets to quickly buy cryptocurrencies with a 0.5% commission that is considered to be the standard on the exchange market as a mean value.
The exchange's website also provides details on the legal address and registration information of the entity, stating it be CHN Group Limited - a private company incorporated in Belize. The company's registered office is stated to be in the Seychelles at Global Gateway 8, Rue de la Perle, Providence, Mahé, with a postal address at Amsterdam, Kraanspoor 50, 1033 SE, Netherlands.
Most scam exchange platforms do not even bother to post legal information on their whereabouts and legal entity registration addresses, giving ChangeNOW a boost in terms of reputability and legitimacy. Though the actuality of the stated information may be in question, it is not reason enough to believe that ChangeNOW are scammers.
The operations on the ChangeNOW platform are not in line with a crypto scam exchange, as the service allows its users to conveniently exchange virtual currencies. The platform has some advantages that traders and crypto enthusiasts appreciate, namely minimal commissions, a lack of transfer limits, and no need for personal detail confirmations.
Trustworthy financial services on the crypto market are notoriously complicated in operations with fiat, and ChangeNOW is no exception, as fiat is not always supported on the platform and only Euros are offered on the list of available currencies. Despite the limitation, the exchange website contains an abundance of material that act as guidelines for helping users bypass such limitations and complete the necessary transaction.
As a legit exchange should, ChangeNOW offers a broad range of tradable assets that amount to over 200 on the list. In addition, the exchange comes with a mobile application for iOS and Android support, a convenient API, and a comprehensive referral program that user reviews have confirmed to be working properly.
The Feedback
When it comes to user feedback regarding the ChangeNOW platform, the abundance of reviews on the internet is confusing, as they consist of a mix of overwhelming positivity and satisfaction, and gloomy negativity.
Though reputable reviewers have not given any negative assessments of the platform, users constantly complain in forums that the exchange has transaction lag problems and order execution times. In addition, the platform's refund policy that foresees a different rate of exchange makes users suspect the exchange of profiteering and theft.
The user feedback on forums is largely limited to comments that contain discontent of the following manner:
User A
"Scammers! They stole my money! No response after writing to the official technical support email - still no answer. The problem was solved and the money returned only after I wrote to their official Telegram chat. As a result, it turned out that the exchange was down from 6 am to 5 pm - just 11 hours. During this time, they could have lost all the money due to the difference in rates. They also have a buggy application, as it does not warn about exchange limits and you have to use the site to read the disclaimers. Each limited exchange requires high fees."
User B
"DO NOT WORK WITH THEM!!! I changed Dogecoin-Bitcoin, the transaction hash shows that my transfer was received on 01/28/2021, and the exchange was made on 01/31/2021. I waited 3 days, and Dogecoin dropped in price. I wrote to technical support, and waited for 2 days for an answer. I do not recommend it!!!"
User C
"Total scammers. Total cheaters, all of their positive comments are paid. For a day now, I cannot get my cryptocurrency, the support is silent on the site, they always put me in a queue and delete my requests. I do not recommend this site if you do not want to waste time and money."
User D
"The amount is certainly small, I sent 0.0003 BTC and expected 0.0220896 BCH from them, they received my BTC and I waited for their BCH for three days. They said to wait for confirmations, and there are already 471 confirmations and so it will probably be ad infinitum. Now they say that everything has been sent on their end, and the problem is on my side. I have my wallet here at blockchain.com, but there is no connection with the administration at all, only instructions."
As evidenced from the exemplary feedback, the complaints are mostly technical in nature and are usually followed by similar comments in a positive light. Overall, the ChangeNOW platform can be considered quite reliable, as users who wrote reviews on official platforms noted that even if the transactions were not executed, they were returned their assets.
However, the diversity, although it is a distinctive feature of the service, is still not as large-scale as the service provider is trying to present it. Many of the stated currency pairs simply do not work, mostly because the platform is an offshore. This means that it can be closed at any time. At the same time, there is a clause in the user agreement that relieves the operator of responsibility for compensating customers for funds in such cases. And in general, no guarantees are given, as users resort to the service on a voluntary basis. ChangeNOW does not seem like a scam, as it has been responding to users, though with delays, and there has never been any evidence of theft of user funds on it.
Conclusion
ChangeNOW has many advantages, such a large selection of cryptocurrencies, the ability to fix the exchange rate at the initial stage of the transaction in some cases, unlimited and reduced commissions for operations without fiat, a well-rated mobile app for Android devices, and a directory of useful information with a selection of free services for partners.
The frequent technical failures are a black spot on the service, as they deprive users of funds in case of refunds. The lack of official legal information and unclear terms of cooperation removes any guarantees, but gives users the benefits of an exchange.
Users often panic at the slightest hint of difficulty and report crypto scam activity. However, there is no clear definition for most exchanges, and that includes the question "is ChangeNOW trustworthy" along with "is any crypto exchange fully trustworthy" for that matter.