Two days ago, Bitcoin was hitting an all-time-high of over $58,000. Since then, it has dumped to $47,800, rallied back up to $54,800, and at time of writing it has just plummeted again, hitting support at the $48,000 area.
Turbulent times indeed in the world of cryptocurrency. New investors into Bitcoin, lured in by media reports and the good news on the grapevine, must be wondering what hit them as the number one cryptocurrency takes a 17.5% hit.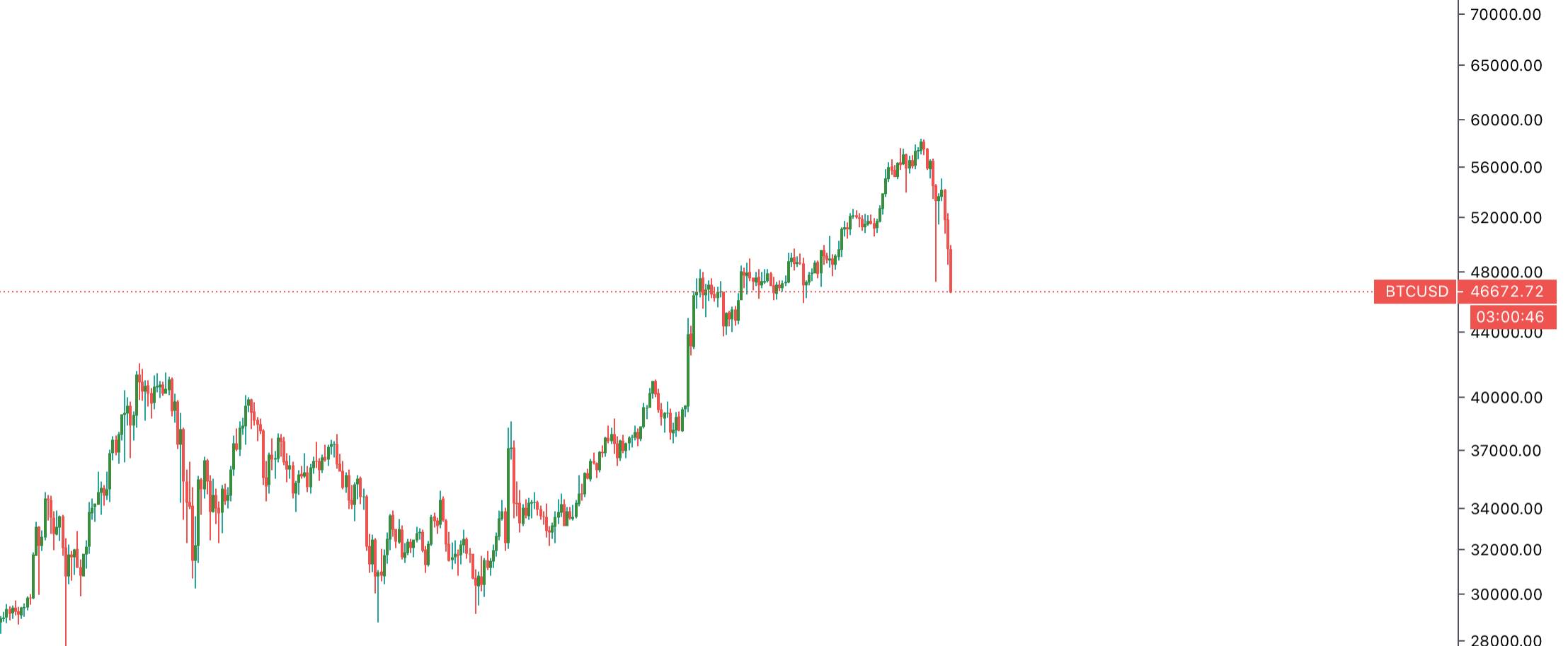 Bitcoin 4-hour chart on Tradingview
In bull markets it is however customary for Bitcoin to suffer up to 30% dips at times during the upward trajectory. Nothing ever goes straight up in the world of asset prices, at least not on a continual basis.
The recent dip could well be seen as a very healthy one, considering Bitcoin's inexorable climb of 100%, since the last correction at the end of January.
All in all, the merry-go-rounds in crypto are quite something to witness on the side-lines. If you are invested, then the ride can sometimes be quite terrifying. Veteran hodlers would probably just say that this is to be expected, and to sit tight until normal Bitcoin upward service is resumed.
It's not just Bitcoin that is affected either. When the big wrecking ball that is Bitcoin gets into full swing, then carnage can ensue among the altcoins.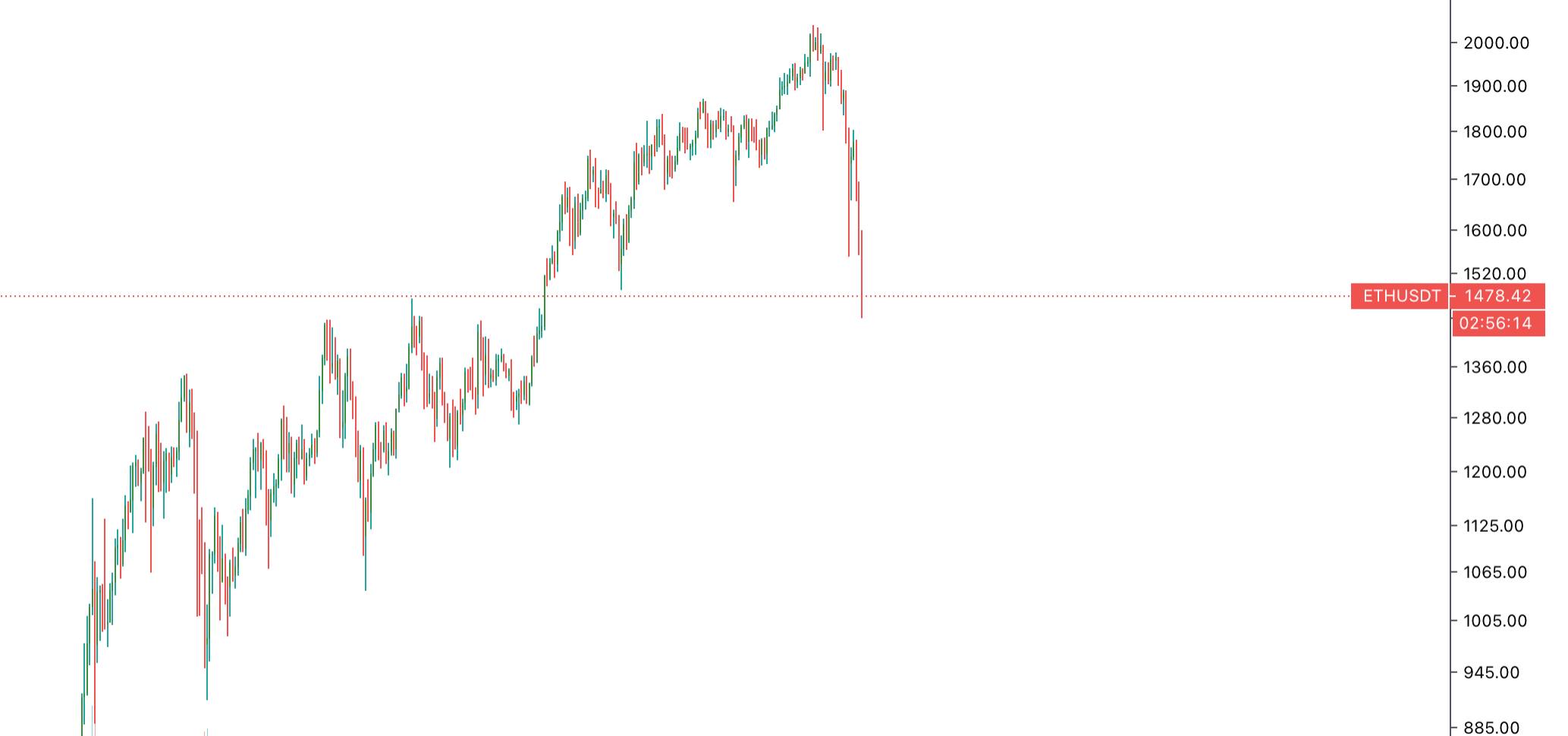 Eth 4-hour chart on Tradingview
Ethereum, the number 2 cryptocurrency, had very recently seen a rise to just over the magic figure of $2000. However, the correction here was far worse. Ethereum crashed to $1550 before rallying to $1800, and then dipping violently again to $1480, wiping out all gains since the beginning of February and recording a 27% drop so far.
And then when we look at the pack of chasing altcoins, we can see some very severe damage.
Binance Coin BNB, has taken a 40% hit so far, receding rapidly from its new highs of nearly $350 to nearly reach $200.
Chainlink and Elrond were two other cryptocurrencies riding high. They have both dropped 32% and 54% respectively.
So what next for Bitcoin?
Having broken through the $51,100 support level, Bitcoin is heading down to strong support at the $46400 level. If this wasn't to hold then another leg downwards could bring it right down to $41,500.
The near future does hold uncertainty for Cryptocurrencies. Where will the dip end, and will we then get a bounce straight back up to $60,000? The ride will be anything but boring.
Disclaimer: This article is provided for informational purposes only. It is not offered or intended to be used as legal, tax, investment, financial, or other advice.