This analysis brought to you by RoboForex
Logically, the BTC price needed a correction after sky-rocketing; on Tuesday, December 22nd, the flagship cryptocurrency is trading at 22,875 USD, aiming upwards again.
The D1 of BTC/USD has not changed much: the pair keeps correcting after flourishing growth. The aim of the pullback might be the upper border of the channel – 20,800 USD; if it is broken away, the aim will shift to 100.0% Fibo. The MACD histogram is positive and keeps growing, increasing the chances for further development of the impulse of growth. Signal lines of the indicator also demonstrate an uptrend, which might mean a correction before further growth in the case a Black Cross forms.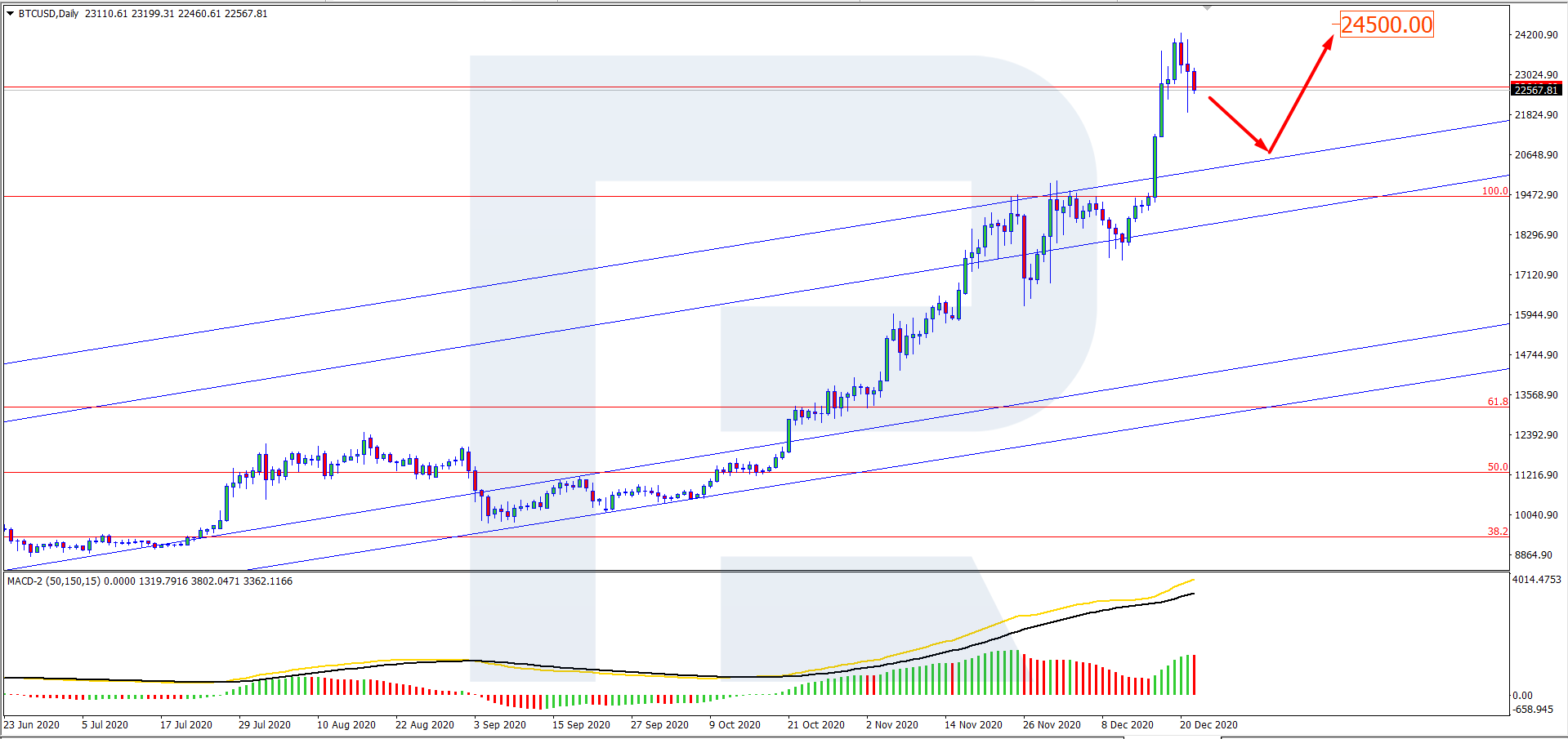 On H4, further correction also looks highly probable. The Stochastic has formed a Black Cross in the overbought area, additionally supporting the pullback. The aim might be the support level near 20,800 USD. The aim of the growth after the correction is the same as on the larger timeframe – 24,500 USD.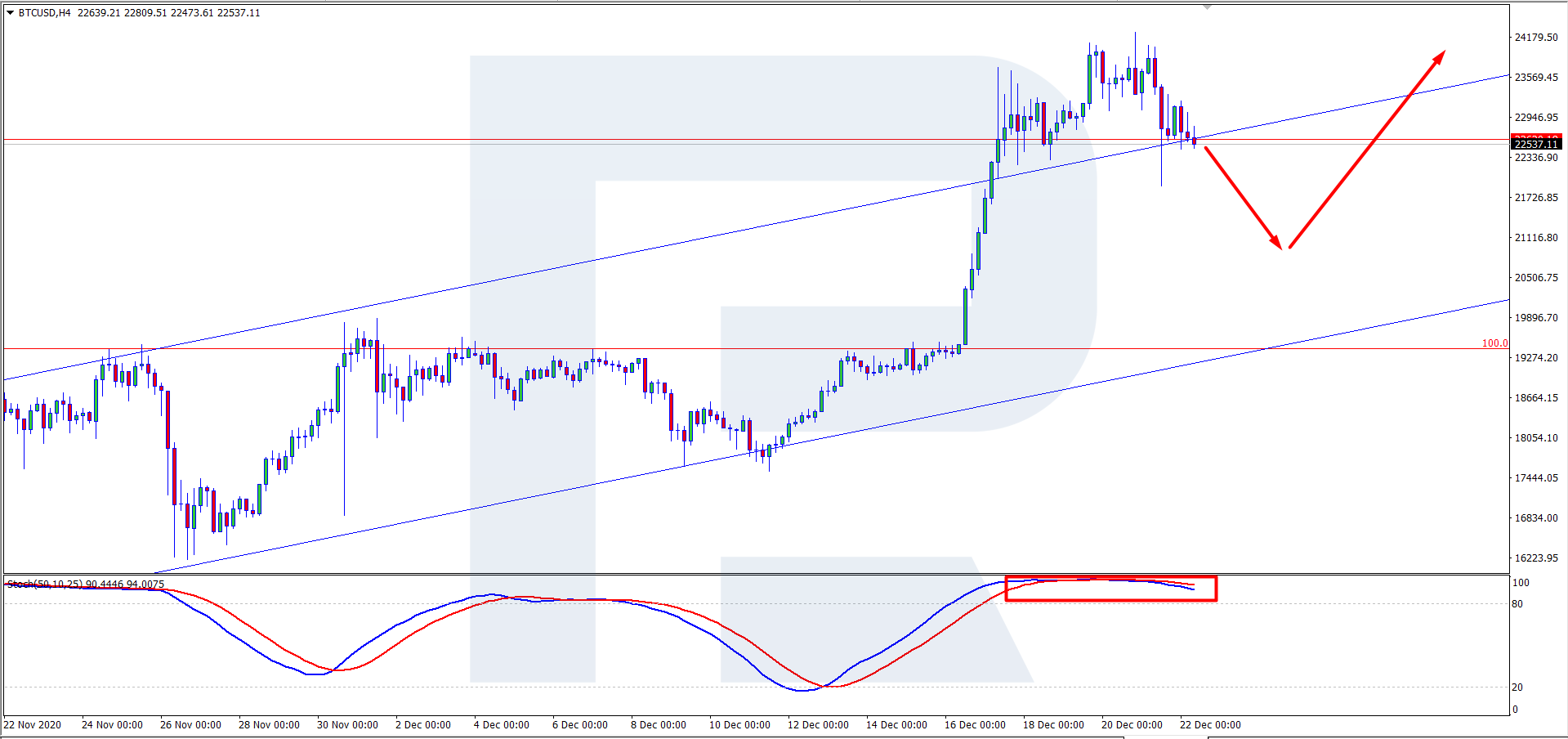 Elon Musk said that the BTC was as good as fiat money, pushing the rate of the flagship cryptocurrency to new all-time highs . Musk published several points in a row, expressing his view of the BTC rate. In one of the posts, he mentioned his cryptocurrency the Dogecoin, and named himself CEO of the project.
This is another wave of growth of the BTC. It began on December 11th when the market touched the local low of 17,500 USD – and then leaped to 10,000 USD in several days and went on. It took the BTC 10 days to rise by 36% - isn't it a Christmas present to the unhappy 2020?
Curiously, institutional investors change their attitudes to digital money. For example, Goldman Sachs representatives say that in the future, the BTC might take a part of the demand away from gold but will never replace it completely. This is an important change because previously, they spoke about the BTC as a full replacement to gold on different levels.
Disclaimer
Any predictions contained herein are based on the author's particular opinion. This analysis shall not be treated as trading advice. RoboForex shall not be held liable for the results of the trades arising from relying upon trading recommendations and reviews contained herein.
© 2020 CryptoDaily All Rights Reserved. This article is provided for informational purposes only. It is not offered or intended to be used as legal, tax, investment, financial, or other advice.