This analysis brought to you by RoboForex.
At the beginning of November, the Ripple's XRP is weakening. On Tuesday, November 3rd, the cryptocurrency is trading at 0.2315 USD.
On D1, XRP/USD keeps moving sideways. It is now trading at the lower border of the channel near 50.0% Fibo. In the case of a bounce off it, the asset may easily reach 61.8%, going on with the uptrend. The MACD histogram is below zero, which is a reaction to the correctional wave to the support level. The aim of the growth after a breakaway of 61.8% Fibo remains at 0.3000 USD.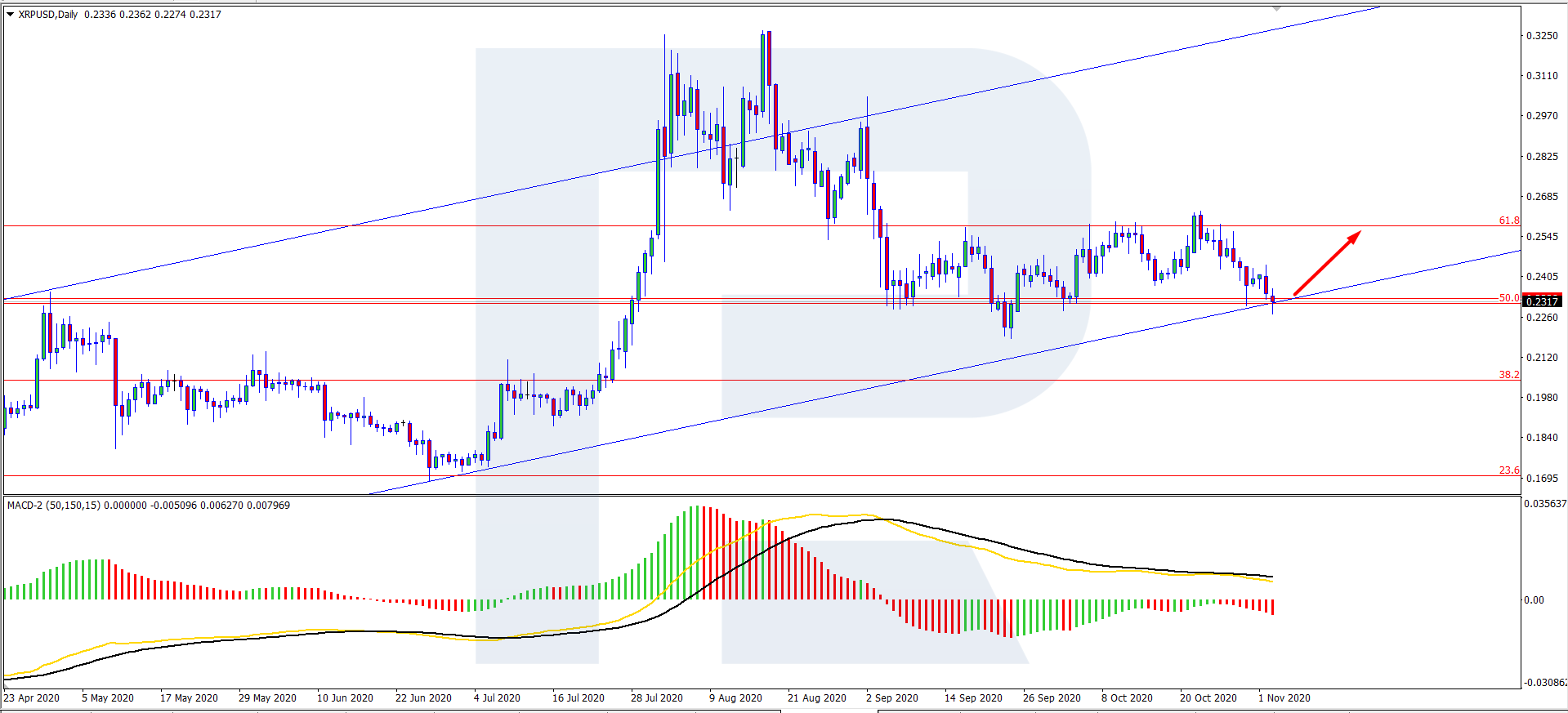 On H4, the quotations remain in a flat. The cryptoasset is currently testing the support level; a bounce off it will mean further development of the ascending dynamics. The Stochastic has formed a Golden Cross near 20, which might predict a bounce off 50.0% Fibo. The aim of the growth is the resistance level near 61.8%. In the long run (regardless of the news), tech analysis still promises a correction before further development of the uptrend.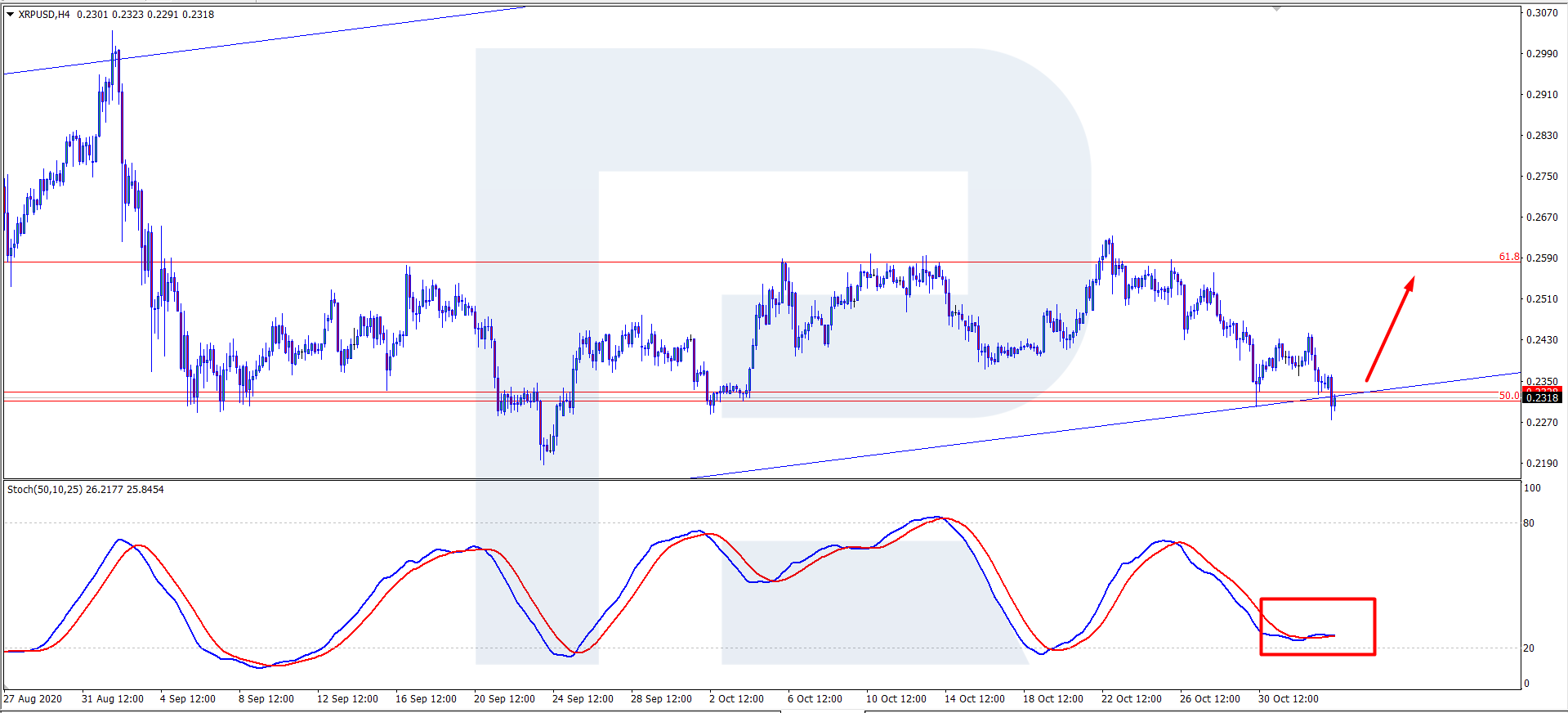 Ripple is still consdering relocation of its headquarters to San Francisco. The most probable destination is London. Previously, the British regulator (the FCA) provided Ripple with some documents confirming that the XRP is not a security. This is important for the company that has been long trying to prove the same to the US government.
The company is also thinking about relocation to Japan or Singapore, however, London remains the priority. According to the FCA, the XRP is a currency. This position perfectly satisfies Ripple. Hence, the legal status of the cryptocurrency will be crucial in choosing a new place for the headquarters.
Ripple has long been displeased with the SEC policy. The Commission has already formed a clear opinion on the BTC and ETH but not the XRP.
By Dmitriy Gurkovskiy, Chief Analyst at RoboForex
Disclaimer
Any predictions contained herein are based on the author's particular opinion. This analysis shall not be treated as trading advice. RoboForex shall not be held liable for the results of the trades arising from relying upon trading recommendations and reviews contained herein.
© 2020 CryptoDaily All Rights Reserved. This article is provided for informational purposes only. It is not offered or intended to be used as legal, tax, investment, financial, or other advice.