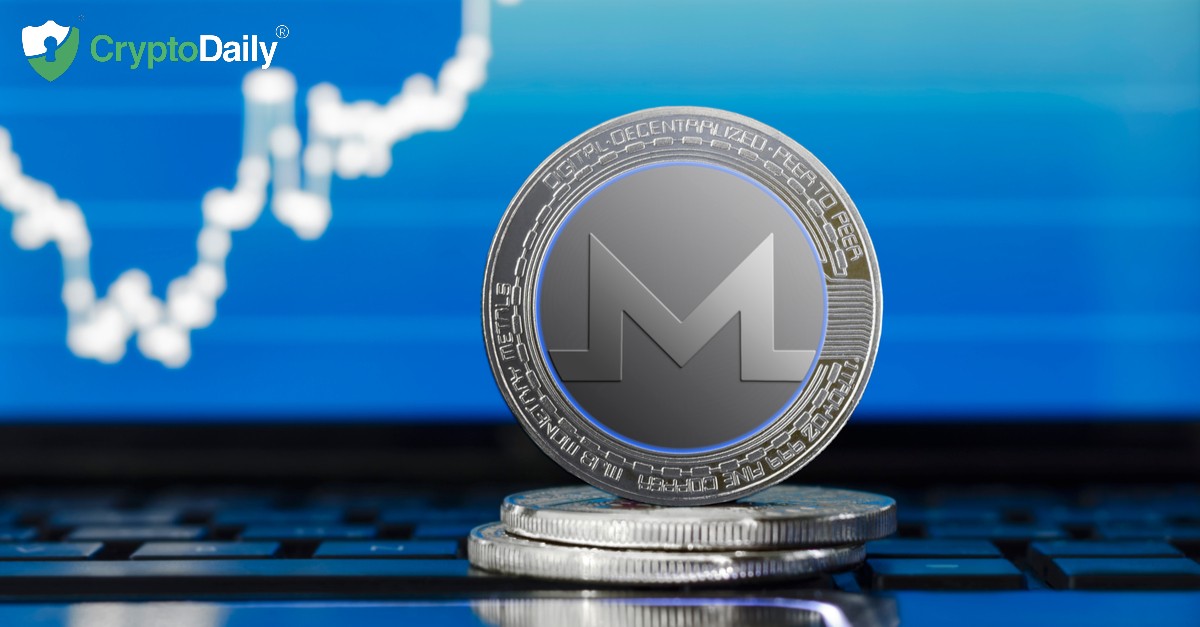 This analysis brought to you by RoboForex.
On Friday, October 16th, the XMR is declining slightly after another wave of the rally. The coin is generally trading at 125.40 USD.
Since last week, XMR/USD has renewed the highs again. On D1, the Monero is forming a bounce off the resistance line. The goal of the correction in the uptrend is the nearest support level, which is 23.6% Fibo. The MACD histogram is above zero, while its signal lines are forming a Black Cross that, in turn, will signal further correction. The details on the chart show that in the nearest future, the pair will correct, after which the coin will strengthen its positions and renew the highs. The goal of the growth is 134.00 USD.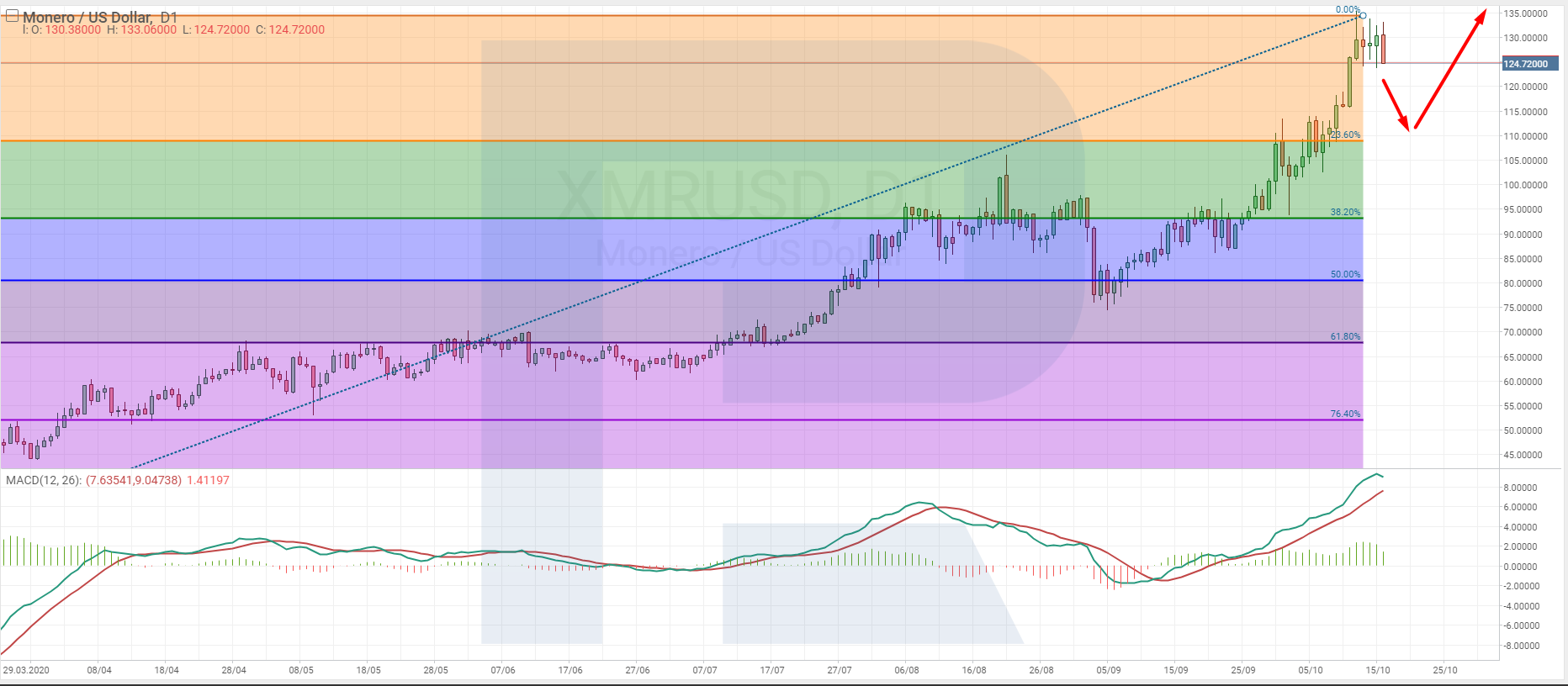 On H4, the Monero is also forming a bounce off the resistance level. Comparing to the previous movements, we may suppose that the pair will go on correcting to the support level of 109.00 USD. The Stochastic formed a Black Cross in the overbought area, while the price on the chart declined to play off the signal. Based on this data, we may suppose that currently, the correction to the support level is more probable. After the correction, the pair may resume growing. The goal of the growth will be 134.00 USD.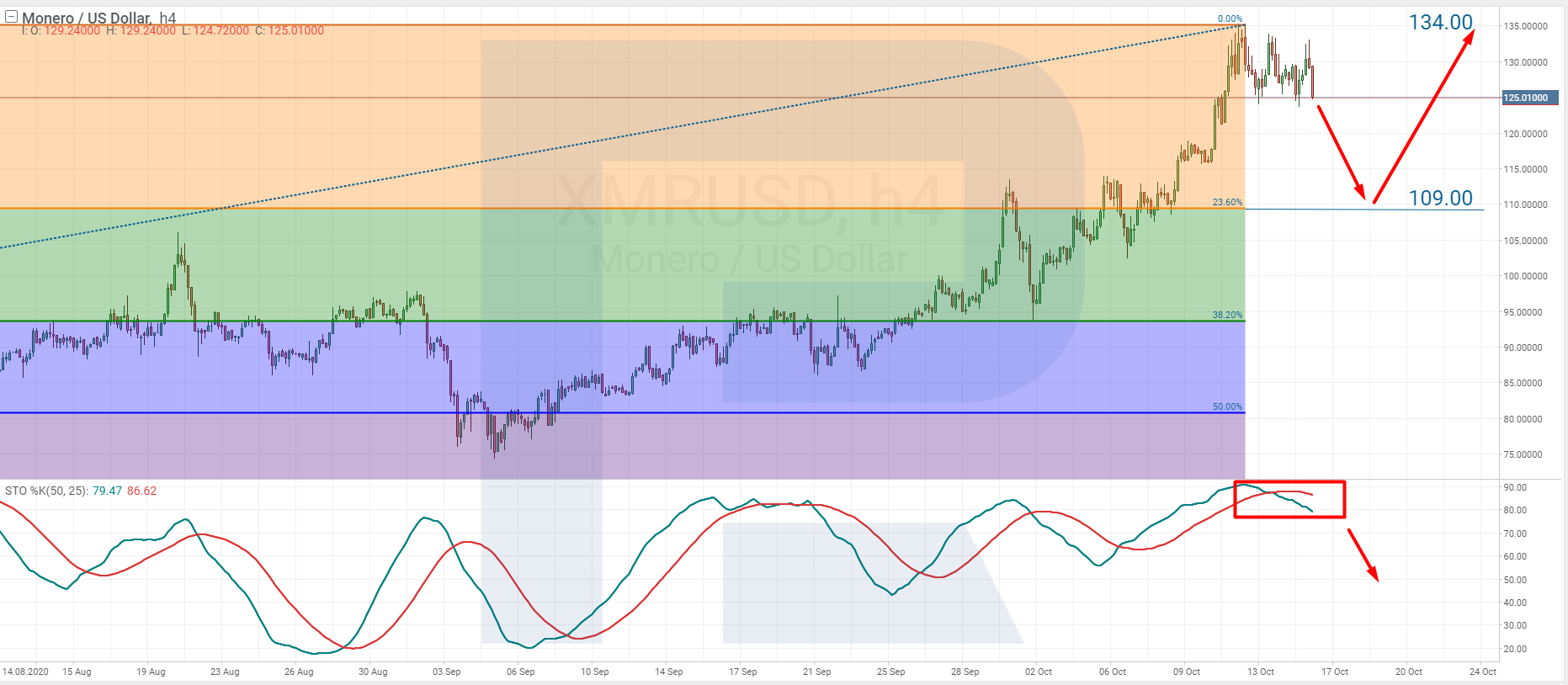 As hopes for the efficacy of new vaccines against the coronavirus keep fading, the interest in the privacy of financial transactions and money-bound confidentiality increases. This situation stimulates the XMR for steady growth. After Johnson&Johnson announced that they put on halt the development of their COVID-19 vaccine Phase 3, the market got nervous, and investors started leaving fiat assets for cryptocurrencies step by step.
Simultaneously, increased confidentiality is becoming more and more attractive after the Five Eyes Alliance called for making public the codes that provide for ciphering of cryptocurrencies. The Alliance includes the USA, Great Britain, Canada, India, and Australia, which means the territory interested in the code is huge.
The Monero must be the largest of the so-called confidentiality coins, hence, those who crave for hiding from the all-seeing eye of the government headed for the XMR.
By Dmitriy Gurkovskiy, Chief Analyst at RoboForex
Disclaimer
Any predictions contained herein are based on the author's particular opinion. This analysis shall not be treated as trading advice. RoboForex shall not be held liable for the results of the trades arising from relying upon trading recommendations and reviews contained herein.
© 2020 CryptoDaily All Rights Reserved. This article is provided for informational purposes only. It is not offered or intended to be used as legal, tax, investment, financial, or other advice.