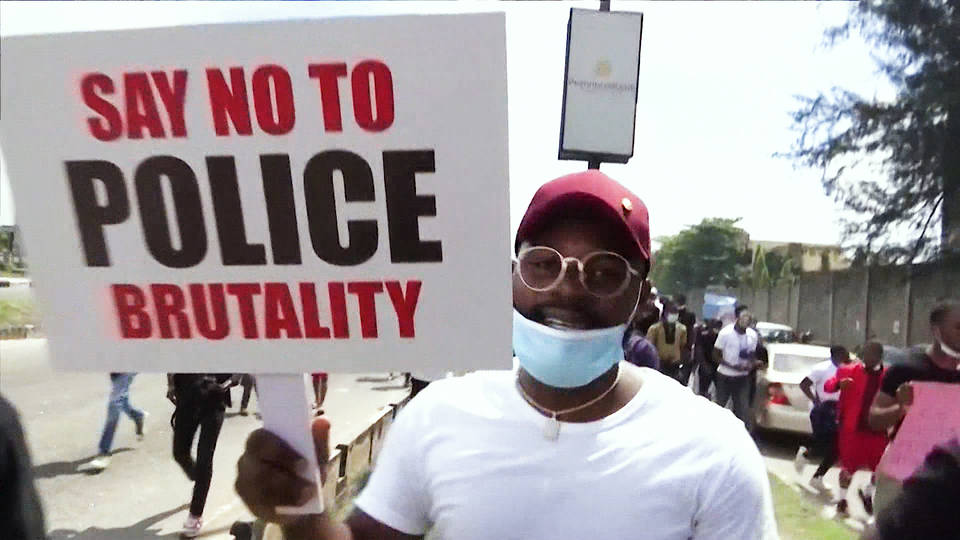 On Friday, October 7th, the hashtag #Endsars became the number one trending topic on Twitter worldwide. Since then, it has gathered many public outcries from the country and beyond; famous black and white entertainers, footballers, and influencers have now taken to their social media pages in the campaign against police brutality. A CNN headline described the menace as two viruses killing Nigerians, COVID-19, and SARS. CEO of Twitter, Jack Dorsey has also added his voice to the struggle, In a recent tweet, he lauded the efforts of the feminist coalition group behind the donations to the protest and urged the bitcoin community to donate to the cause.
The Special anti-robbery squad (SARS) is a Nigerian police unit that was formulated to combat armed robbers through special intelligence and force. However, it appears the unit has now gone rogue and has resulted in profiling wealthy young persons to extort, harass, and strip them of hard-earned money. According to information gathered from many Nigerians, the unit is masquerading under the guise of fighting cybercrimes to target young Nigerians into Cryptocurrency trading, Forex, Freelance gigs, and other online money-making means.
While narrating his ordeal, a cryptocurrency investor described how he was arrested and molested illegally and eventually extorted of $100. He was picked up in an unmarked vehicle with unidentified gunmen attached to this rogue unit. Fortunately for him, he kept most of his money in bitcoin but was ordered to empty his account via bank transfer. Many others have expressed their pain and how they've been forced to delete or hide their cryptocurrency apps to avoid molestation or worse from this rogue unit.
Following the 5-day peaceful protests calling for this unit's total disbandment and the resignation of police heads, the Inspector general of police (IGP) has now issued a statement. In a statement issued on Sunday, the IGP, Mohammed Adamu, dissolved the rogue unit and promised Nigerians a rehabilitation scheme would be put in place to distribute the officers into various divisions of the Nigerian police force.
With a population of over 200 million, Nigeria is the largest black country globally and has steadily risen in crypto adoption over the years. Trade restrictions and other forex barriers have put the country at the forefront of crypto in Africa. In the past five years, many bitcoin exchanges have drifted some focus to Africa and Nigeria as a country.
While Nigerians await concrete actions from their government and continue in their peaceful protests nationwide, it is essential to note that these actions and reactions are critical in crypto adoption and education. Cryptocurrency should never be in the same bracket as fraud; this is what the crypto community has campaigned for years. Hopefully, the steady growth of cryptocurrency in the African continent is not halted prematurely.