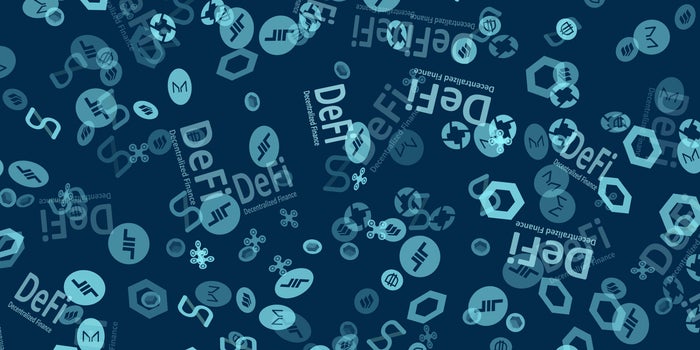 DeFi (decentralized finance) is currently one of the fastest-growing sectors in crypto. Cryptocurrencies get their value from the money invested in them, and every time you choose to exchange your US dollars, euro, or any other fiat currency into cryptocurrency, you are basically saying "these tokens have this monetary value for me." It is essentially a vote of trust for cryptocurrency.
In a similar way, the value of DeFi protocols can be quantified based on how much cryptocurrency (ETH in most cases) has been locked into them. At the time of this writing, there are more than $11 billion locked into decentralized apps, and this number is only growing. That is one big vote of trust for DeFi!
But what does it mean when a cryptocurrency is "locked"? What are DeFi protocols? And more importantly, what's in it for you? In this article, we're going to get answers to all of these questions and learn about what tools you can use to get started, even if you don't have any technical knowledge.
DeFi protocols are financial applications built on top of blockchain networks. But above all else, DeFi is the promise of a financial system that is transparent, permissionless, and operates without any central authority. Today, we allow banks to hold our funds because it's easier to tell your bank to transfer your money to another bank as opposed to you physically going to someone else and handing them cash. Decentralized services are using cryptocurrency as digital money that can be transacted over the internet in a similar way as transferring money from your bank... but without the bank.
How Can You Replace a Bank?
Thanks to blockchain technology, we can now digitally store and transfer funds in a trustless way. The more technical explanation would be that smart contracts are replacing intermediaries; the intermediary in this case being the bank. Most DeFi applications use smart contracts at their core. If you are familiar with a contract as a legally binding document that specifies the relationship between two parties, well, a smart contract serves the same purpose but using computer code.
What makes smart contracts trustless? First of all, they are written in computer code that can be audited to find out whether the code will execute the contract terms as intended. While legal authorities can look over traditional legal contracts, there are auditors for smart contracts who study the code and provide their expertise. If the DeFi app that you are using has its smart contracts audited by a well-known team, then you can feel assured knowing that the smart contract will do its job.

Secondly, what makes smart contracts trustless is the immutability of the blockchain. Once a smart contract is audited, the team will launch the product by deploying that smart contract onto the blockchain. The code will work indefinitely as it was initially designed, with limited possibilities of changing what was already written. Smart contracts can be upgradable but there are many limitations preventing the core functionality from being altered.
Okay, so how does a smart contract replace a bank? Simple. You take the steps that a bank does when it transfers funds to another bank, or offers you a loan, and translate them into computer code. While banks still have people behind desks, when you are accessing your mobile bank application and key in the amount you wish to transfer, the actual transfer is automatically executed by a computer - the bank's computer. With smart contracts, the blockchain is executing it with the same automation, without manual supervision, and at lesser cost to boot.
How to Interact with DeFi
The discussion around DeFi and smart contracts shouldn't focus solely on fees. It also offers a faster, easier, and more private way of managing your funds.
While speed and privacy are benefits that blockchain technology is offering by default, joining the blockchain or using a DeFi app is not always easy. While I consider myself to be a fairly tech-savvy person, it was still challenging to set up and manage different wallets for different decentralized apps.
That's when I begin looking for tools to help me manage my funds within DeFi, and I've found PlasmaPay to be very useful in this regard. Only after using their wallet did I understand that DeFi is easier to use than any bank and, surely, more profitable!
PlasmaPay is making the process of interacting with DeFi apps cheaper, easier, and faster. The first step you need to make, regardless of your DeFi preference, is to transform your fiat funds into cryptocurrency. For this, you need to find a service that collaborates with banks and handles cryptocurrency. There are no smart contracts in this transaction. Trust is still important. As such, finding a trustworthy service could be time-consuming and risky. Also, you are limited to the services that accept your preferred payment method. If you are used to online payments, you'll most likely prefer to use your credit or debit card. After a quick search, you'll find that most services aren't accepting card payments as this involves extra risks on their part; a risk they don't want to take.
PlasmaPay has everything covered, as it is a well-established company with years of experience. Through PlasmaPay you can use Visa and Mastercard for payments from over 165 countries. If you don't believe me, you can believe the other 100,000 users who are using PlasmaPay today.
You can use your bank card to buy 16 different cryptocurrencies directly, including Bitcoin and Ethereum. PlasmaPay supports over 3,000 currencies and your funds will be stored in cryptocurrency, but food and stuff can't be bought with that… yet. You still need your fiat currency. You can also use PlasmaPay to transform your tokens into fiat currency and get your money back in the bank at any time. But you might prefer spending your crypto funds directly. Plasma Card offers users with a card that allows them to spend their cryptocurrency worldwide. Instead of using your bank card, you'll use your Plasma Card!
If you choose the Plasma Card (along with the many DeFi enthusiasts who want to go as far away from the banks as they can), most of your funds will be spread among DeFi tokens. How are you supposed to manage them without too much effort? Trust me, handling 15-25 different token assets can be a full-time job. And new DeFi apps are being launched almost every week!
But with PlasmaPay, you will have the "DeFi Dashboard", a place where you can see your portfolio at any time and access features such as farming, staking, or borrowing directly from the dashboard itself.
Here's what you'll get with Plasma:
Reduced costs

Faster transactions

Is easy to use as your current banking services (even easier!)

Transact from fiat to cryptocurrency and vice versa

Real-time cross-border payments

Plasma Card payments

Cryptocurrency exchange on-chain (using smart contracts)

Built-in access to DeFi features
Now, with all these functionalities included in one single tool, I challenge anyone who puts "accessibility" in the "DeFi cons" column (one of the few cons of DeFi.) We already know what DeFi actually is and how smart contracts work, but the reality is that you don't need any of these to get started with DeFi if you're choosing PlasmaPay. Banks made it easy to purchase things online, and now PlasmaPay is making it even easier to not only purchase and transact over the internet but access borderless financial services!

Ukrainian eSports firm launches fan token for blockchain-based platform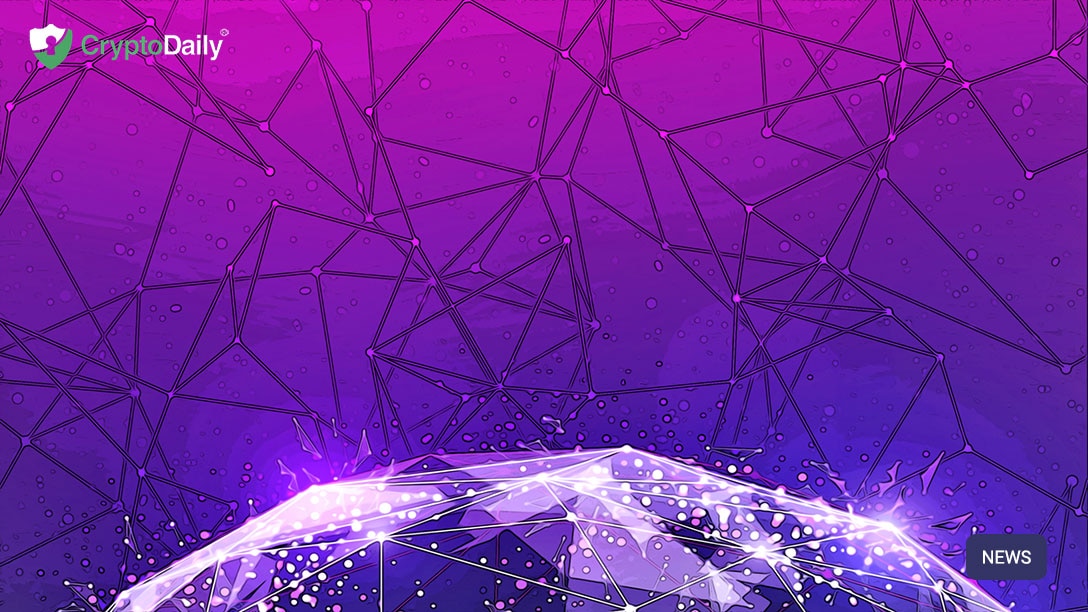 The tendency of integrating cryptocurrencies in the eSports industry is still on the rise. In the past few years, several eSports companies have been trying hard to fully adopt blockchain technology in their platforms. One of the most common techniques for this is establishing fan tokens and the main purpose for this is to give sport-lovers opportunities to take part in their favorite sports online using the most convenient asset to pay and place bets.
Socios launch fan token
This kind of fan token has been launched by many different firms. At the beginning of November the famous Ukrainian eSports organization, Natus Vincere joined the list of these eSports companies. Specifically, they said that the organization is going to launch a fan token on a blockchain-based platform called Socios. This multi-game company plans to increase fan engagement and attract new customers as they will be given a chance to vote in the polls and earn unique rewards. As the Ukrainian firm plans, the maximum amount of poof supply will be 5 million coins, but the number of tokens available at a price of $1 will be limited. The plan is going to be released in the next few months and the price of this new token will be determined according to the demand on the market.
Therefore, digital currencies are still trying to rule the eSports industry. Usually, video game admirers acknowledge the advantages related to cryptocurrencies and it's not the first time when crypto has tried to penetrate the eSports market. There were plenty of platforms for eSports skin betting with crypto through CS: GO in Russia in the last couple of years. Counter-Strike: Global Offensive is a popular video game developed by Valve which was first introduced in 2014. The popularity of this game raised, even more, when the players were given the chance to bet on the game using cryptocurrencies. And of course, it's not the only video game that cryptos made even more famous because using blockchain technology has become an integral part of the whole video gaming industry, and most of the eSports community are using these digital currencies to gain benefits while placing bets online.
This is why now it's expected that every organization that took this step and launched a fan token is going to succeed because fan tokens are really favorable for blockchain-based platforms. Natus Vincere, which is more widely known for the name Navi, has operated in the eSports landscape since 2009, and since then it has been established as a powerful multi-gaming organization. CS: GO is a major game that the company specializes in, as well as Dota 2, Apex Legends, Fortnite, and several other games. After announcing the news, Navi is going to become a third eSports firm that will join the Socios platform, after the Spanish organization Team Heretics and European OG. What is more important is that Socios also plans to create fan tokens for leading sports clubs like FC Barcelona, Juventus, and Paris Saint-Germain.
What are fan tokens?
Currently fan token is one of the most widely used terms in the field of eSports. It's a digital asset just like a cryptocurrency but unlike cryptos, it belongs to only the eSports landscape as this token represents the ownership of voting rights and gives players opportunities to win specific rewards according to their club. Like other cryptos, fan tokens can be exchanged for other services, like VIP experiences, tickets, and many more. Therefore, fan tokens are different from cryptocurrencies because crypto operates on its own platform, while a token can be a form of crypto that also uses blockchain technology and is built on top of the platform.
Once these fan tokens are launched, the wonders will have chances to use them in various ways. First of all, with them, players will be able to impact the decisions of organizations by taking part in the voting polls on Socios.com. By doing this they will be provided with Navi-related rewards, like digital experiences and sometimes even real-life activities. Probably, this initiative will be successful and this is why more eSports organizations are likely to start launching fan tokens of their own.
© 2020 CryptoDaily All Rights Reserved. This article is provided for informational purposes only. It is not offered or intended to be used as legal, tax, investment, financial, or other advice.

The biggest bank in Russia is getting ready to launch its own blockchain platform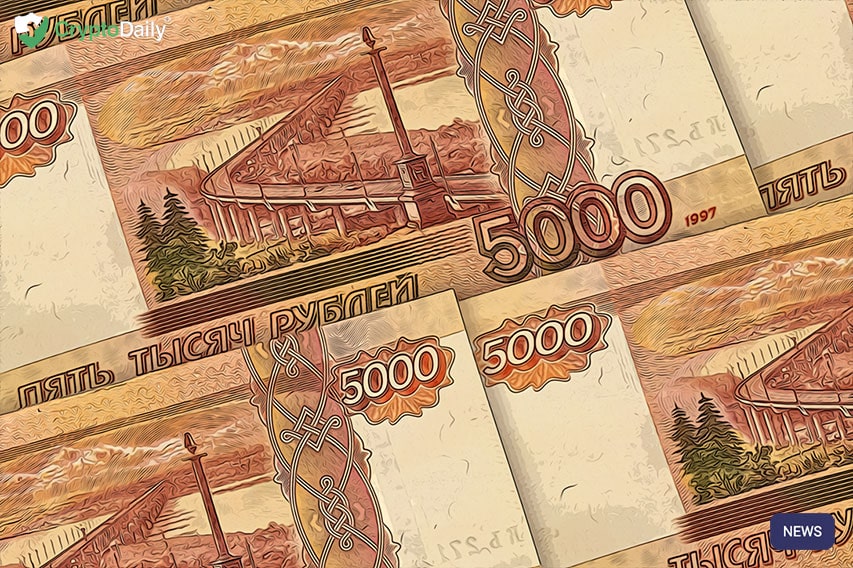 Quick take
1 minute read
The largest bank in Russia is getting ready to launch a new blockchain platform for trading as well as a native token.
As a new law comes into effect in the country, Sberbank is getting ready to jump in the deep end for cryptocurrency in 2021 when the new law "on digital financial assets" comes into effect in Russia.
The largest bank in Russia is getting ready to launch a new blockchain platform for trading as well as a native token. As a new law comes into effect in the country, Sberbank is getting ready to jump in the deep end for cryptocurrency in 2021 when the new law "on digital financial assets" comes into effect in Russia.
The chief executive officer of the Russian bank, Sberbank revealed the news earlier this week and with over 96 million clients, this makes the bank the biggest one in the country.
Earlier this year, there were rounds of rumours and speculation as to whether the bank was looking to issue its own stablecoin cryptocurrency. Given that the DFA law does not allow for a number of crypto-related activities, it didn't seem that a stablecoin would be backed by the ruble in Russia.
There have been news reports in regards to Russia creating its own central-bank digital currency though and it will be very exciting to see where this goes in the future. Russia has had a rough history with cryptocurrency in the past but now it seems that things are about to change in 2021.

For more news on this and other crypto updates, keep it with CryptoDaily!
© 2020 CryptoDaily All Rights Reserved. This article is provided for informational purposes only. It is not offered or intended to be used as legal, tax, investment, financial, or other advice.

Blockchain implementation is only possible through B2B partnerships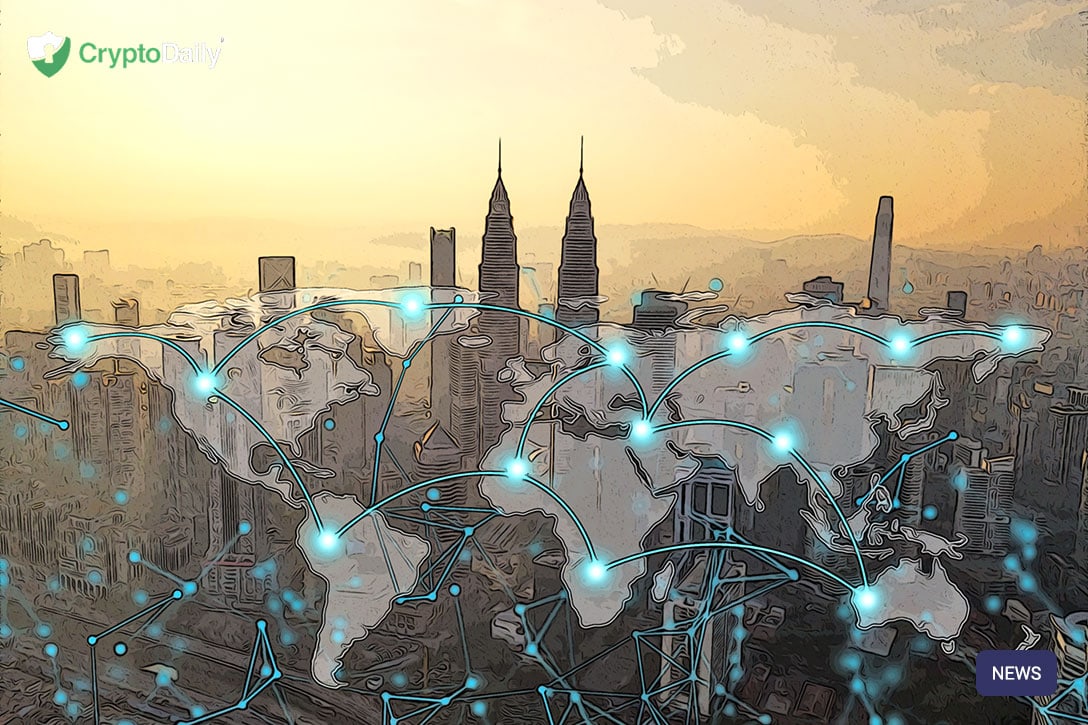 Blockchain is one of the most vital technologies in the 21st century and is one thing that most countries have in common. Its emergence has led many experts to believe that it is possible for technology to change the world in a few decades, just as the internet came and changed the world. Although it is still at its early development stages, many companies and countries are employing its use for their processes. The blockchain application seems limitless, as it is used in many processes by varying individuals and institutions. Although the most obvious use of blockchain is in the financial sector - international payments, complex financial products, remittances, and cryptocurrency, it is also used to resolve issues and create new opportunities in defense, supply chain, healthcare, government voting, luxury goods, and management.
Blockchain advantages for B2B
The role that blockchain plays worldwide is often downplayed. While this statement is true for both companies and users, the technology is a very effective tool in providing business solutions. In addition to the many advantages that come with blockchain, the ones that stand out are security, transparency, accountability, and profitability of B2B ventures.
Unlike B2B, B2C is pretty hard because the customer needs to be educated about the product and the value they may receive from the blockchain. While a business partner would either already know or would be more understanding towards it. A good example is blockchain companies partnering with banks to implement their technology. Online casinos are not left out. They are adopting this technology through their partners as they continue to churn out blockchain-based games. For example, when people find the best Playtech bonuses, it's usually provided through BTC or ETH. Why? Because the games are usually designed to do so.
Blockchain acts as a bank for companies that are involved in the production of goods and services for different companies. Companies use it to send and receive money, accept deposits, sign contracts, and a whole lot more. Many people often either confuse block change to mean just cryptocurrencies or online banks. However, this is not the case. Blockchain is broader than just cryptos and involves many processes that are used differently. The reason why blockchain cannot be considered as an online bank is that even online banks are still powered by central authorities, while blockchain is decentralized.
© 2020 CryptoDaily All Rights Reserved. This article is provided for informational purposes only. It is not offered or intended to be used as legal, tax, investment, financial, or other advice.

Ideaology's IEO Ushers the Launch of Blockchain Platform for Innovators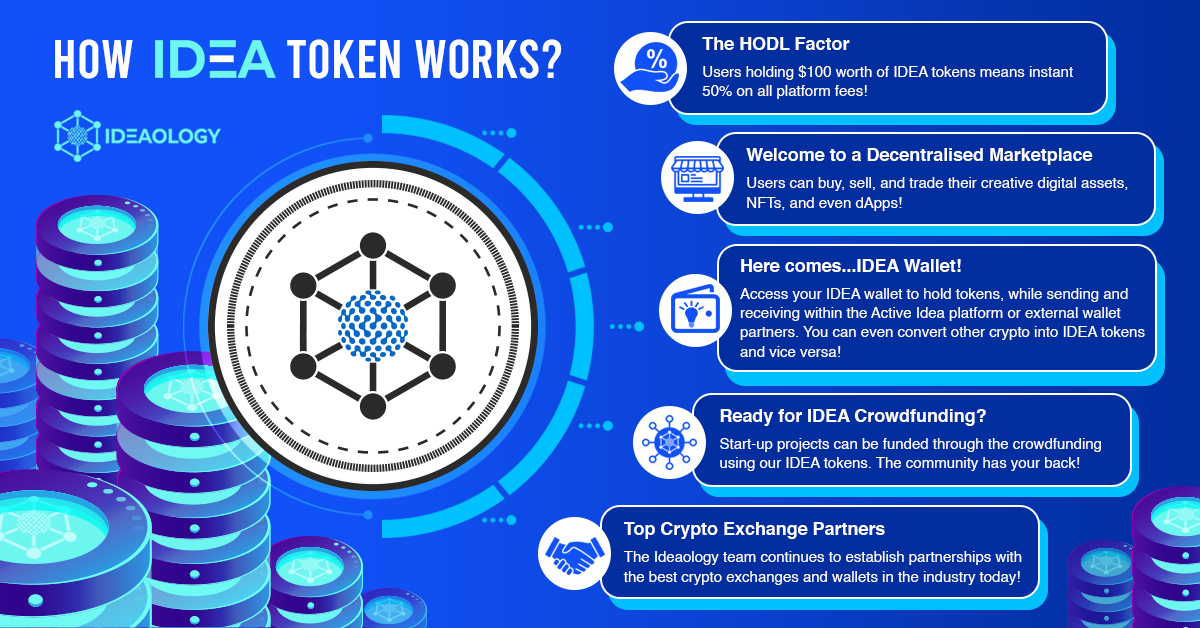 DUBAI, UAE - Ideaology is proud to announce its IDEA token pre-sale on December 1, 2020. The pre-sale event is an initial exchange offering (IEO) on P2PB2B exchange. Users will have a chance to purchase IDEA tokens with a 22% discount before the IDEA token public sale.
Ideaology aims to be the "Biggest Blockchain Ecosystem in 2021 and beyond''. Along with the pre-sale launch, Ideaology's Active IDEA platform will have its beta launch on December 1, 2020 as well. The very existence of Ideaology is a testament to how the model it's promoting works. With its upcoming IEO and subsequent launch on crypto exchanges, Ideaology's Active IDEA aims to become the first blockchain-powered platform to pave the way for users to collaborate on promising blockchain projects while investing in these ventures as well.
"Freelancers don't necessarily work on online freelance platforms, and clients or companies don't necessarily look for talents on those websites. Many of them are running their independent business from their websites or agencies, and looking for clients via advertisements, email marketing, leads generation, and other techniques. This is why we need to ask the question: why would a freelancer choose a website like Upwork, Fiverr, or Freelancer to sell his services when they can be part of a platform where they can offer their expertise and services on a platform specifically created for their exposure and convenience?" ,said Khaled Alkalbani, Founder and CEO at Ideaology.
Whether you are an investor looking for the right project to pour your resources on, a business developer that needs funding to start his empire, or a digital nomad looking for a platform where you can provide meaningful services and earn, Active IDEA strives to be the go-to platform for all online professionals.
Within the Active IDEA platform, members can collaborate as they invest and find projects that they have passion for. Members of the Ideaology community will be enabled to launch a startup through crowdfunding, but at the same time, will also have the opportunity to work with startups.The Ideaology team calls this whole process "collabvesting" - where Active IDEA users can invest in startups while also giving startups and freelancers to collaborate on projects.
"We believe that our IEO launch with P2PB2B enables Ideaology supporters and P2PB2B users to have a smooth and convenient experience in participating in our pre-sale for the IDEA token. We trust that P2PB2B will also offer a great IDEA token pre-sale experience for everyone interested to purchase IDEA tokens at an early stage.", said Amar Kovacevic, Co-Founder and CTO at Ideaology.
By establishing a platform where online professionals can start collabvesting, and jumpstarting it with a pre-sale of their IDEA token, Ideaology just became one of the most promising blockchain companies in 2021 and beyond.