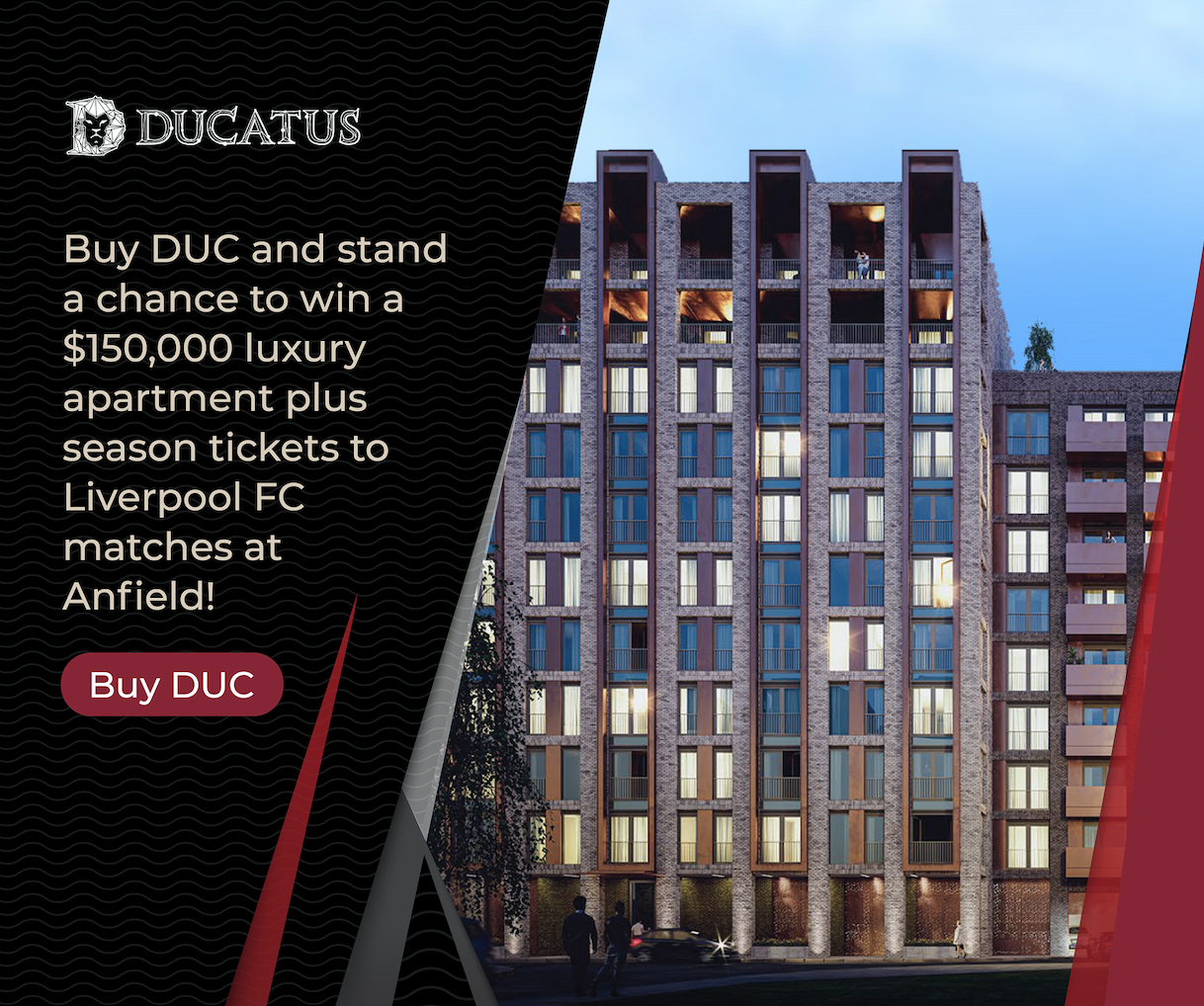 Historically known as one of the world's greatest maritime cities, Liverpool today is an exciting fusion of culture and innovation. Famous for being the birthplace of The Beatles and home to a rich art scene, Liverpool is also home to Everton FC and Premier League 2019/20 champion Liverpool FC. An ideal city for students, two of the world's top-ranked universities are also found in Liverpool.
With a host of promising developments planned for the near future, including some of the UK's largest and most ambitious development and infrastructure schemes (Liverpool2 deep water port terminal Phase 2, Liverpool Waters, Wirral Waters, New Royal Liverpool University Hospital and Health Campus, and the transformation of North Liverpool, Ten Streets with a combined development value of £15 billion), it's no wonder Liverpool has become one of the UK's largest regional economies.
Now, Ducatus is giving one lucky individual a chance to call Liverpool home.
A coin inspired by the ancient Romans and today championing an alternative cashless economy, Ducatus is proud to present this unique opportunity to all DUC buyers – the chance to win a luxury studio apartment at Kingsway Square and season ticket to Liverpool FC. Want to live it up in exciting Liverpool? Buy DUC for as little as $10 to be included in the smart contract draw which commences once the target number is achieved. The more DUC you buy, the more chances you get. Start here https://www.ducatuscoins.com/buy
If you are new to Ducatus, get acquainted by downloading the Ducatus Wallet via https://wallets.ducatus.io. This hardworking multi-currency wallet stores BTC, ETH, BCH, XRP, USDC as well as DUC and the Ducatus Token (DUCX). Swap between DUC to DUCX easily or deposit your DUC to earn as much as 21% staking bonus per year. The Ducatus Wallet also lets you enjoy the added convenience of buying crypto using your credit card.
The Ducatus Coin or DUC was first introduced to the world in 2017. A cryptocurrency designed for everyday living, over 1.3 billion DUC are now distributed within its partner network in more than 180 countries worldwide. It is supported by a global Ducatus community who believes in Ducatus' vision for a thriving cashless future. A hard fork of Litecoin, DUC may be used as payment in affiliate businesses that accept DUC and other forms of cashless payments, among these businesses are Singapore's first cashless crypto café Ducatus Café (Singapore, Bali, Switzerland), Ducatus Property, Ducatus Travel, Ducatus Ministry of Beds (D-MOB) in Bali and more. DUC is also accepted by a forward-thinking group of Ducatus Merchants who believe in the opportunities that the cashless financial exchange brings.
Enjoy all the opportunities that the Ducatus Community brings. Don't waste precious time, buy DUC now https://www.ducatuscoins.com/buy
Know more about the Ducatus Group www.ducatus.com
Contact Ducatus via contact@ducatus.net
Follow Ducatus on Facebook https://www.facebook.com/WeAreDucatus