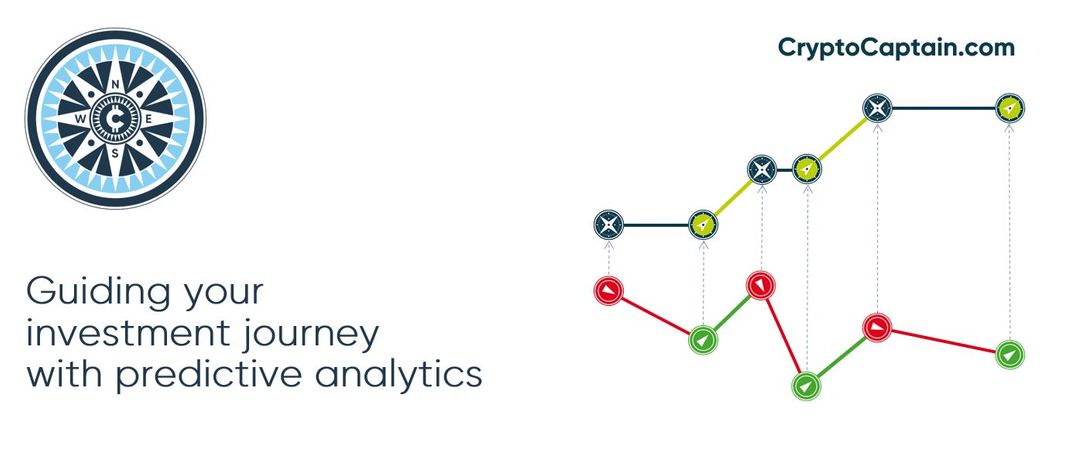 A growing number of investors consider cryptocurrencies for their portfolios. However, cryptocurrencies' high volatility and unexpected market crashes are still holding back many investors. Now, with CryptoCaptain's Bull Market Compass, investors know when is the right time to invest in the cryptocurrency market.
What is the Bull Market Compass?
The Bull Market Compass sends investors actionable buy and sell recommendations. Thus, investors can take advantage of market volatility by profiting from long-term upward trends while avoiding bear markets.
The Bull Market Compass is driven by predictive data analytics. It processes huge amounts of cryptocurrency-related articles and news from online media to early detect upcoming movements of the cryptocurrency market.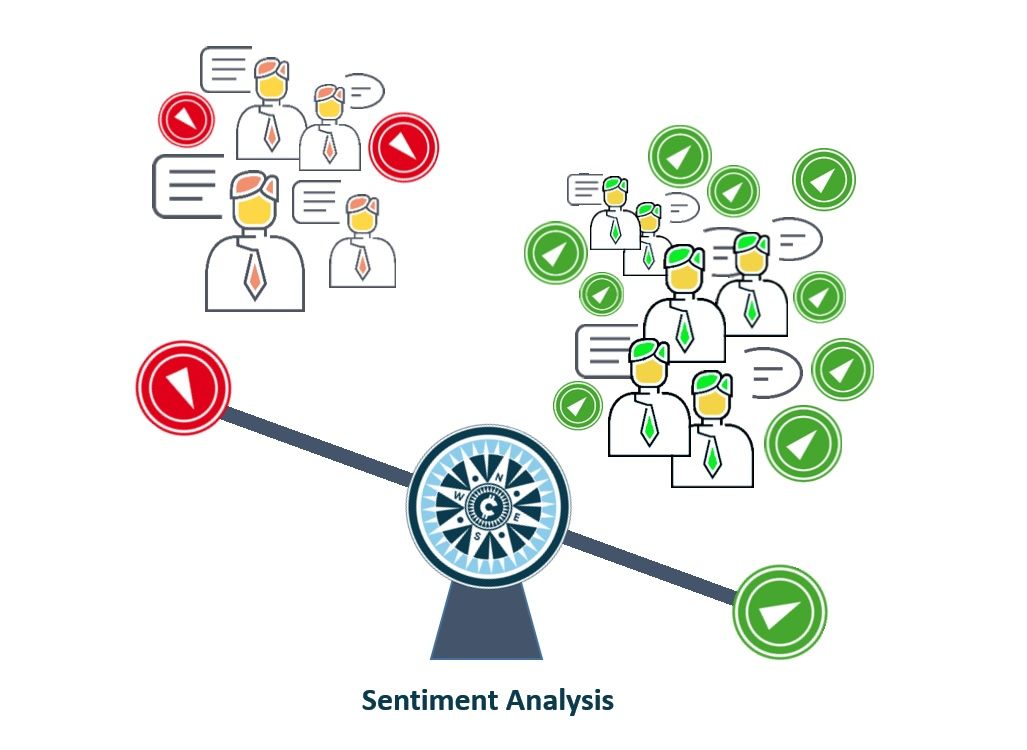 Crypto-articles and news are analyzed for market sentiment using state-of-the-art algorithms. These include machine learning algorithms from artificial intelligence as well as algorithms for information extraction, information aggregation, text classification, and NLP techniques.
All articles come from reliable sources, which were carefully selected. The sources have a wide reach and represent investors' expectations of future market developments. Of course, the Bull Market Compass also takes traditional market data into account.
What is the benefit of market sentiment analysis?
In their yearslong university research, the founders of CryptoCaptain show that market sentiment can be used very effectively to determine favorable entry and exit points into the cryptocurrency market. For example, a person using a buy and hold strategy with Bitcoin would have neither won nor lost any money in the last 2.5 years. On other hand, a person using the Bull Market Compasses would have increased his initial capital by 165% in the same period of time.
The dissertation of one of the founders also shows that market sentiment can be used to consistently identify well-performing assets. With low monthly effort, market-beating returns can be obtained in such a way.
CryptoCaptain's algorithms constantly monitor the market sentiment and can swiftly adjust investment actions. Users are quickly informed of possible turning points in the market.
Traditional technical analysis approaches such as trend following using moving averages generate many false signals, especially when the overall market sentiment is ignored. However, in combination with the Bull Market Compass, traditional investment strategies can be significantly improved.
Why CryptoCaptain?
With CryptoCaptain you can successfully navigate through the volatile cryptocurrency market:
- You receive guidance through directly realizable buy and sell recommendations.
- You can protect your capital by receiving an early warning of bear markets and market crashes.
- You save time through high-quality signals based on an in-depth analysis of the news situation.
Try the Bull Market Compass for free - at CryptoCaptain.com.