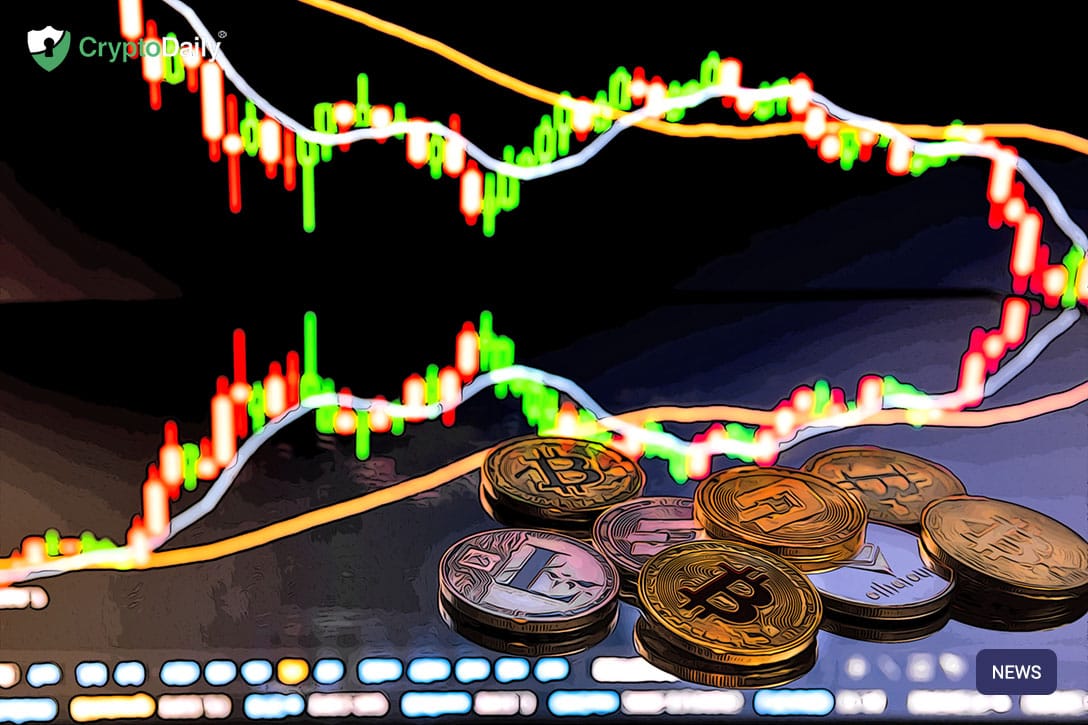 Cryptocurrency adoption is slowly taking shape aiming at reaching the late-2017 bullish momentum with the growth of the decentralized finance (DeFi0 ecosystem in 2020. In this respect, users are looking at the best options to purchase and sell cryptocurrencies given the hundreds of crypto exchanges available at the moment.
BestChange.com is a platform that offers you a directory of diligently selected, trusted and reliable crypto exchange to select the best prices to buy and sell your crypto assets. On the official website, you can buy sell and exchange multiple top cryptocurrencies and digital assets from a list of over 250+ exchangers using numerous forms of payment including bank transfers and credit cards.
Get the best cryptocurrency rates from 250+ exchange
Launched in 2007 as an e-currency exchange comparison site, BestChange.com has grown into one of the best solutions for crypto users to find the best rates to buy and sell their digital assets. The platform is a crypto exchanger aggregator that tracks the best offers and prices on crypto assets from trusted, highly liquid and reliable cryptocurrency exchange.
This allows the users to select the best deposit and withdrawal options, reasonable fees and best rates on the listed exchangers. It provides other information on the selected crypto exchange including the reserve amount, the age of the exchanger, and general feedback from other users. BestChange.com includes over 250+ top cryptocurrency exchangers.
The platform allows fiat-to-crypto conversions through third-party exchanges allowing users to purchase and sell Bitcoin (BTC), Ether (ETH), XRP, Litecoin (LTC) etc. using VISA and MasterCard debit and credit cards.
Advantages of BestChange.com
Being a long term player in comparing e-currencies gives BestChange.com a leg up on its peers but this is not the only advantage that the platform offers its users. In addition to its longevity in aggregating e-currencies and digital assets, BestChange.com also offers users a list of well researched, reliable and efficient list of exchangers.
The platform carries out intensive checks on compliance standards and security measures that exchanger employ before listing it on the platform. Notwithstanding, the platform gives a wholesome view on the requirements of trade on an exchanger including whether the rate is fixed or floating or the verification requirements on an exchange.
Cons
Despite providing one of the best platforms to check different exchange rates of e-currencies and digital assets, BestChange.com still has some shortcomings including:
An outdated UX/UI platform however, it is still an easy-to-use platform.

Charges commissions making it a bit more expensive to trade through the platform.

Short list of digital assets available on the platform.
How to use BestChange.com exchanger aggregator
With 250+ exchanger options to choose from, it could be a challenge to navigate through the BestChange.com aggregator. Here's a short guideline on how to make the most of the platform:
Step-by-step
Go to the official

BestChange.com

website.

On the resulting page, head on to the panel/table (or drop down menu) on the left side of the page and '

Select

' the cryptocurrency you wish to buy.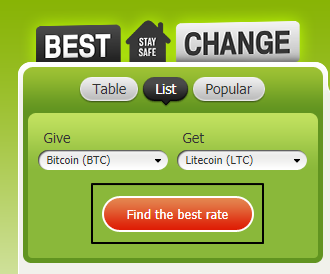 Select the currency you wish to exchange with.
E.g. If you wish to exchange Bitcoin (BTC) for another cryptocurrency, let's say Ether (ETH), select BTC on the "Give" button and ETH on the "Get" button.
Click the red "Find the Best Rate" button.
On the center section of the page, a list of reliable, trusted and tested exchangers that have these pairs and liquidity will be shown.
NB: Exchanges with the best rates will be shown on top of the list in a descending order.
Click on the calculator to check the exact amounts you will 'Give' and 'Get' after the conversion.

To start trading, select the best exchanger for you and click on its link. Follow the instructions to complete the trade.
After learning how to use the BestChange.com aggregator, in the next section we focus on some of the unique selling propositions that BestChange.com offers.
Features of BestChange.com aggregator
The Exchanger Monitor:

BestChange.com's monitor offers a real time conversion interface for users to compare fees and prices of digital assets. The monitor employs an easy user interface to ensure the conversions are easily and quickly converted.

Wide range of payment methods:

Monitor includes cryptocurrency options including Bitcoin, stablecoins and altcoins such as ETH, XMR, LTC, USDT, PAX, and USDC etc. It also includes e-payment systems (PayPal, Skrill, Advanced Cash); and fiat (cash, bank wire, Visa/MasterCard).

Double Exchange:

The exchange also allows users to exchange assets through an intermediary in a bid to reduce the costs of transaction.

Convenience in selecting an exchanger:

BestChange.com provides information about special conditions of an exchange, information page of the exchanger, reviews left by real customers, verification status etc.
Notification button:

The platform also offers an option for users to set price notifications if not wholly satisfied with the current prices and have a bit of time to wait.
Conclusion
As one of the oldest exchange aggregator for digital assets, BestChanger.om aims at bettering its features and platform for its users. This will provides its users with a one-stop shop for everything related to exchanges on e-currencies and digital assets allowing you to compare prices, security and convenience of using one exchange over another.
In conclusion, as an aggregator that focuses on compliance, security and trust of exchanges, BestChanger.com remains top among its peers in finding the best cryptocurrency rates.