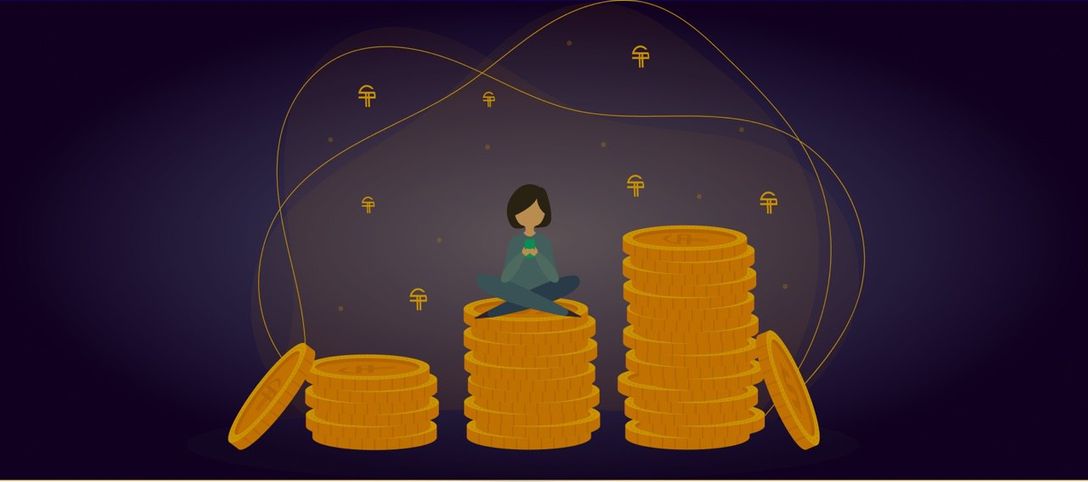 If you have been keeping up with the ICO terrain, you probably would have heard about SaTT as they have made incredible headlines in the past few weeks. SaTT keeps breaking limits in ICO fundraising as they raised a whopping $1 million within 48hours, breaking through their softcap within 1 week.
Following the massive interest accompanying the token sale, SaTT is announcing 2 initial exchange listings slated to take place on September 24. This comes as a huge step towards making SaTT advertising token available to the larger crypto community as the project takes the blockchain-based advertising landscape by storm.
Coming September 24, SaTT will be getting listed on 2 exchanges including Kucoin and Uniswap. Starting from Thursdays, September 23, users will be able to start making deposits in preparation for trading. As announced in SaTT official Twitter handle, the project will be revealing more exchanges in the coming days.
According to a listing confirmation from Kucoin, deposit for the SATT/USDT pair will open at 18:00 on Sept 23, 2020 (UTC+8). While trading will commence at 18:00 on Sept 24, 2020 (UTC+8).
KuCoin Global CEO Johnny Lyu added about the subject, "KuCoin has always been the home of crypto hidden gems, and we are happy to support more promising blockchain projects with our various financial services like trading, staking and more. Digital advertising is a billion-dollar market and we have seen SaTT's potential to develop a new advertising solution with lower costs and more transparency."
SaTT ICO, the exception that proves the rule?
Since late 2018, Blockchain fundraising and especially ICO hasn't been an attractive venture but SaTT's approach seems to work perfectly in such an ever-evolving market. SaTT recorded a groundbreaking ICO and achieved an incredible feat, reaching a height rarely seen in today's narrative of initial coin offering (ICO).
As at the time of writing, SaTT has raised over $4.1 million just within 2 weeks of token sales. They raised over $1 million in the first 2 days, setting a new record in the ICO history since 2019. Since achieving the softcap of $3,360,000, SaTT has announced their intention to burn all unsold tokens prior to exchange trading on September 24.
Heralded as totally disruptive within the advertising market, how does the SaTT solution concretely work?
SaTT is a decentralized advertising network on blockchain that was established in 2018. Since its launch, the company has been speeding up development and has launched its blockchain-based advertising network and has also integrated its product with Facebook, Instagram, Twitter, and YouTube, speeding up mainstream adoption.
SaTT adopts an influencer advertising strategy that enables social media users to become an influencer for business brands and be able to monetize their publications via YouTube, Facebook, Twitter, and Instagram based on the level of engagement it generates. SaTT connects advertisers to publishers directly with the aid of a decentralized blockchain smart contract, thereby reducing advertising costs, increasing transparency, and improving transaction time.
Kucoin, The People's Exchange
KuCoin is a popular blockchain asset exchange, commonly known as "The People's Exchange". The exchange offers more than 200+ cryptocurrencies, the exchange fast matching engine provides an excellent service for users to conduct digital asset transactions efficiently and in a secured trading environment.
Uniswap, The new giant
Uniswap is a liquidity protocol on Ethereum for swapping ERC20 tokens. Uniswap is designed for the community to trade tokens without platform fees or middlemen. Uniswap provides liquidity using a simple math equation and a pool of tokens without the need to match buyers and sellers.
The huge buzz on SaTT across social media isn't very surprising given that there are more than 13K SaTT holders/wallet addresses right now. SaTT CEO, Gauthier Bros had the following to share with us 'By listing on some of the major exchanges this month, we're honoring the long standing commitment by our community'. It'll surely be exciting to see how the followers for SaTT will increase in numbers after surpassing this huge milestone on the 24th of September.