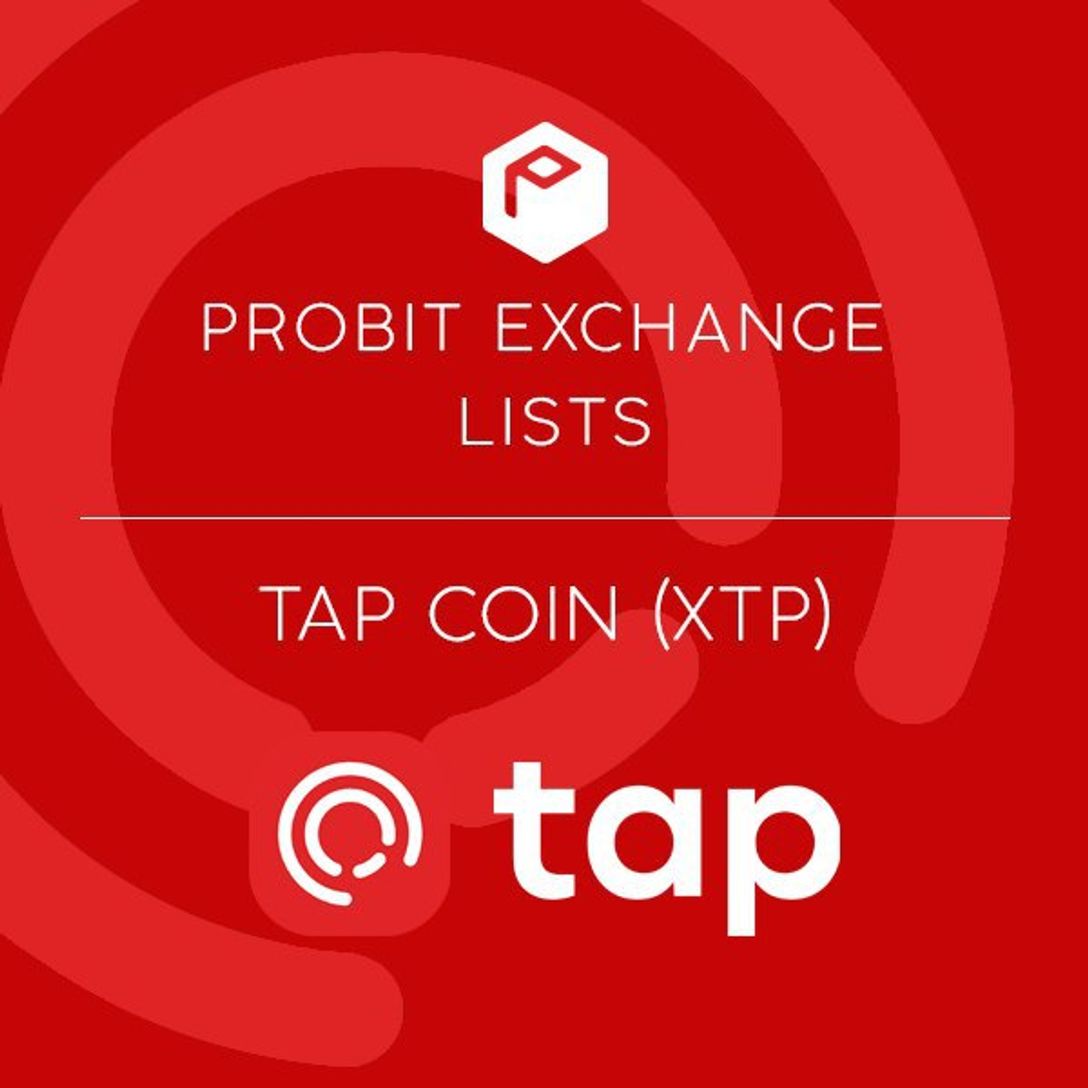 Global crypto-fiat gateway Tap Coin has continued to expand its liquidity and adoption through a recent listing on ProBit Exchange August 28. The newest trading destination for XTP traders includes both KRW and USDT trading pairs which are also featured during the ongoing trading competition where participants can earn up to 30,500 XTP.
Tap Coin provides a convenient option to bridge the gap between fiat and crypto-based financial services primarily through the Tap app which comes replete with a built-in, pre-paid Mastercard to enable global transactions with ease and low costs. Best of all, the app's API automatically locates the best crypto-fiat conversion rates by perusing order books in order to locate the most cost-efficient routes.
The all-in-one financial service also provides convenient crypto-fiat conversion and transactional capabilities including direct debit payments utilizing crypto assets and the ability to withdraw fiat from an ATM. Tap includes full support for USD, Euro, and Pound Sterling with AUD expected to follow suit shortly. 3 different global cards ensure that diverse financial needs are met and XTP users unlock further benefits including 25% transaction fee discounts and staking rewards.
Fully authorized and regulated by the Gibraltar Financial Services Commission, Tap Global is also backed with insurance providing full coverage for up to €100 million by Lloyd's of London to secure cold wallet and other related assets.
The Tap team also participated in an AMA on ProBit Exchange's telegram September 1 to discuss recent some of the team's recent developments and give the community a chance to interact directly with Tap Global CEO Arsen Torosian.
ABOUT TAP
Tap offers one-stop services for cryptocurrency participants and aims to remove financial boundaries by supporting connections with banks and exchanges. Tap offers a Mastercard to EU and UK residents. Tap holds a DLT license from the GFSC, meaning TAP is the only company in its sector regulated to hold fiat and crypto.
ABOUT PROBIT EXCHANGE
ProBit Exchange is a global Top 20 crypto exchange in real daily trading volume that has successfully completed over 200 rounds of IEO. ProBit Exchange also features over 500 trading pairs - one of the highest in the market.
ProBit Exchange Key Figures
100,000+ community members
500,000+ monthly active users
2,500,000 monthly web visitors
40,000,000 users on partnering aggregators and wallets such as CoinMarketCap
Global outreach in 8 key languages & markets provided
Multilingual website supporting 40 different languages
Join our active programs and get a multitude of benefits!
Trading Fee Discount

:

Buy PROB

, pay trading fees with PROB & get as low as 0.03% trading fee

Trade Mining:

Stake 100,000 PROB

and get back 100% of trading fees in PROB when trading BTC, XRP, and ETH pairs.

Stake Mining:

Stake PROB

and earn PROB at a rate of 4% per annum

Referral Program:

Earn 10-30% of trading fees for referring friends to ProBit
ProBit Global: www.probit.com
ProBit Korea: www.probit.kr
ProBit Telegram: https://t.me/ProbitEnglish