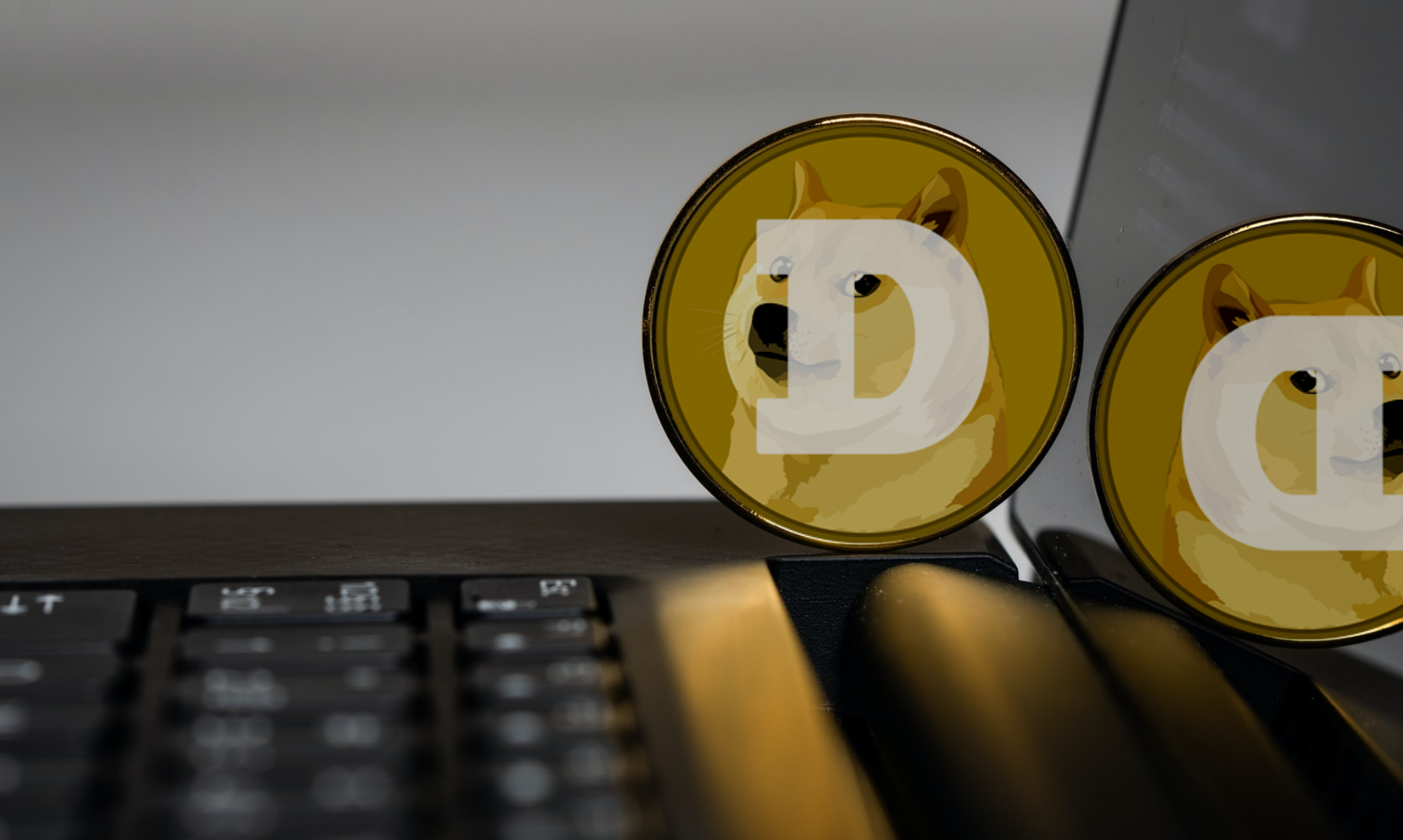 It all started with a meme. Probably there are no memes in this world that are more significant for economics than Doge. Image of Shiba Inu's funny face with Comic Sans lettering over it not only encouraged the internet community on the creation of new meme versions but it also inspired Jackson Palmer and Billy Markus to develop a unique Dogecoin cryptocurrency. It happened back in 2013 when everyone was obsessed with the Bitcoin concept, and BTC completely dominated the crypto market.
Billy Markus is a programmer from Portland and Jackson Palmer at that moment was a member of Adobe Systems' marketing department in Sydney. The cooperation of technical expertise and marketing experience made it possible to create a successful crypto project from a meme. However, it is important to note that there is a version according to which Dogecoin was created just as a parody to show the absurdity and unreliability of cryptocurrency investments. 8th of December 2013 Dogecoin based on Luckycoin was ready to win the hearts of people.
No expert will tell you that Dogecoin is a good way to invest your money, but it still has its rate ups, fans, and advantages. The first one is that all transactions are really fast and sometimes there is no commission for operations with Dogecoin, or it is just insignificant small (like 0.002796 USD). The next benefit is that this system is completely anonymous, decentralised, and pretty secure. Moreover, there is no scalability problem that is inherent in Bitcoin. These features make DOGE a perfect option to try crypto trading. The DOGE transactions' speed is high, and the reward is huge comparing to other cryptocurrencies. And the last but not least one is that Dogecoin represented at a colossal amount of digital currency exchanges and cryptocurrency services.
We briefly introduced technical advantages, but there is something much more valuable about Dogecoin. The Community of Dogecoin owners and fans showed itself as a kind, positive and generous. Dogecoin charity or fundraising projects were not only efficient public relations instrument but what is more important is that it did bring hope and yield benefits.
The first high-profile case occurred in December 2013, when Dogewallet was hacked, and all users' transactions went directly to the hackers. Following this incident, the Dogecoin community launched the SaveDogemas charity initiative and began accepting donations at Doge to help those who had their coins stolen. It took a remarkably short time. The required amount was collected in just a month.
The community has always been partial to sports. In January 2014, the Dogecoin community raised $ 50,000 in DOGE to fund a trip for the Jamaica bobsled team to the Sochi Olympics. Later, in the same way, they gave an opportunity for a luge from India Shiva Keshavan Kannan Palana and raised about 37,000 dollars.
In the same 2014, the Dogecoin Reddit community raised $ 55,000 (over 100,500,000 DOGE) to fund racer Josh Wise's participation in the NASCAR race. More than 1,200 Redditors contributed, with one user accidentally donating 20,000,000 DOGE, even though only 2,000,000 DOGE was planned. As a result, Josh Wise finished 20th out of 43 in his Doge car which is now remained in video games history and is available at NASCAR'14 DLC pack.
DOGE supporters even performed a Christmas miracle once: DogeCoin became a Crypto Santa Claus for Filipino children. Dogecoin community, in collaboration with the Litecoin community, held a charity event, Liteshibes4Christmas, to raise money for Christmas gifts for Filipino orphans.
Oddly enough, some famous influencers have a liking for Dogecoin. Elon Musk even was unofficially appointed CEO of the DogeCoin project back in April 2019. This was after a survey was conducted, and 49% of respondents preferred the founder of Tesla and Space X to a host of other notable personalities as Vitalik Buterin and Charlie Lee. Elon Musk always tweets and makes jokes around the Shiba Inu cryptocurrency. Many a true word is spoken in jest. So each tweet provokes the pumping of the Dogecoin rate. For example, Elon Musk posted a laconic tweet «It's inevitable» with a silly meme picture which shows Dogecoin standart domination over the global financial system, on July 18. And after only two days the Dogecoin price raised more than 24%.
It is quite clear why such a meme lover became DOGE cryptocurrency fan, but how did it happen that the government officials like it no less? Five years ago the authorities of the Enclave Kingdom, which is located between Slovenia and Croatia, wanted to make Dogecoin their official currency and even sent a letter to Jackson Palmer. The Kingdom's Finance Minister noted that DOGE is one of the most popular cryptocurrencies, and it also has a cute logo. Jackson Palmer was so surprised that he wrote on Twitter that he laughed for a very long time after reading the letter.
Not only Elon Musk is the one to pump DOGE. The guy named James Galante posted a joke video on TikTok that spontaneously became viral in July 2020. He encouraged people to buy Dogecoin as a guaranteed way to grow rich. TikTok users took the challenge seriously, and the coin rate growth was up to 43% in two days. After this happened, there was an official statement on Dogecoin Twitter that no one can direct or advise you to buy anything, and you should be smart in your decisions.
TokTok, Reddit and Twitter as we can see have a great impact on this meme coin. Maybe it's because all memes are born on forums and social networks. So far, Dogecoin is a perfect currency for communication and rewards on such platforms. Users of social platforms like Reddit can use Dogecoin to tip or reward each other for posting good content.
One of the creators of Dogecoin, Jackson Palmer, left the cryptocurrency market back in 2015 because he became disillusioned with the topic. Then he said that the industry is stagnating, the community "is a bunch of white libertarian men running around hoping to get rich", and everyone continues to breed bad startups instead of exploring the possibilities of the crypto technologies. However, the main role again was played by the strong community and Billy Markus that did not throw the coin and continued to develop it on their own.
While Dogecoin's creator left his own project, Vitalik Buterin, Ethereum co-founder, an old DOGE-supporter, has announced a Dogethereum project in December 2015. This is a smart contract-based system designed to bridge the gap between Dogecoin and Ethereum blockchains, and potentially scalable to other interoperable ecosystems.
As you can see, Dogecoin's history is a series of unexpecting ups and downs. Dogecoin isn't about a funny logo; it's about people. The idea of collectivism, mutual assistance and, kindness makes us believe in a miracle and invest another dollar in DOGE. If you decided to become a part of this community and don't know how to buy DOGE, Indacoin app or website is the best platform for this purpose. You need to spend just 15 minutes buying Dogecoin with your Visa or Mastercard bank card to start your crypto world travel. So crypto! Much hope!