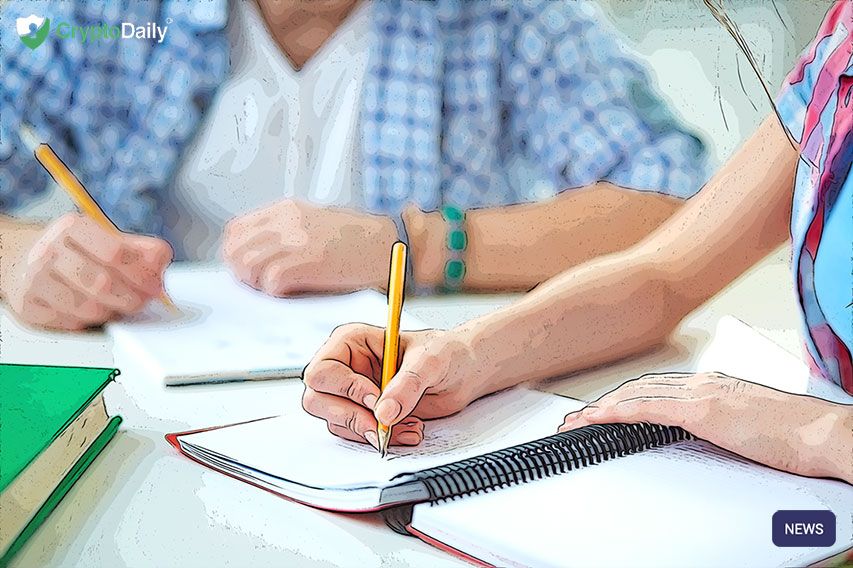 Our New Educational Portal Provides Everyone a Chance to Learn More About Emerging Technologies
NEW YORK, AUGUST 12, 2020 – CoinMarketCap, the world's most-referenced information website for cryptoassets in the rapidly growing cryptocurrency space, has launched a new educational platform today, CMC Alexandria.
With the launch of CMC Alexandria, CoinMarketCap has taken a step beyond its role as a leading data aggregator, expanding to include the information that cryptocurrency users often need about how the space works, emerging new technologies and trends and what it all actually means in a real world situation.
CMC Alexandria is made up of several different ways to learn about crypto.

The product houses a new glossary that allows our users to stay up to date on new terms right as they hit the Twitterverse, especially with the birth of countless new DeFi terms a day. CMC Alexandria also hosts a series of articles on "Crypto Basics," which break down the building blocks of the new technologies for those new to the crypto space.
Cryptocurrency enthusiasts that are interested in learning how to use a particular technology, like a Bitcoin ATM, will be able to avail themselves of our "How-to Guides," while those that are more advanced crypto users can use our "Tech Deep Dives" to find exhaustive guides on the emerging new technologies.
Our Tech Deep Dives are written by both the research and editorial team at CMC, as well as by leading experts in certain fields. Camila Russo, former Bloomberg journalist turned author of the first book on the history of Ethereum, created our inaugural CMC Alexandria DeFi page, an exhaustive guide to how DeFi came about and the most important projects in the space today. Gerald Chee, our head of research, also goes deep into his experience battling wash trading and what he sees as the future of tracking real crypto volumes.
Why "Alexandria"?
The Library of Alexandria was the world's first known attempt to create a universal library, one place to store all of the knowledge that existed and could be collected at the time. In fact, the creators of the library once wrote that they wanted to "collect, if possible, all the books in the world."
With that in mind, CoinMarketCap has named its educational portal after the great library. While CMC Alexandria cannot claim to cover all of the existing knowledge of the cryptocurrency space, CoinMarketCap is starting its online library with the same lofty goal of those original Library of Alexandria founders back in the second century BCE: "to collect, if possible, all of the information about cryptocurrency in the world."
Who We Are Since CMC Alexandria launched in fall 2020, we've made it our mission to simplify complex crypto information and decisions for our readers, giving them the confidence to fully navigate and comprehend the complex world of cryptocurrency.
Our millions of users come to us from all over the world and from all walks of life. Some are learning about cryptocurrency, want to join the hype and understand the value of blockchain for the first time, while others are experienced investors, business owners, professionals, traders, and executives looking to improve their knowledge and skills. No matter who they are, we are here to help.
To check out "CoinMarketCap Alexandria" please visit: coinmarketcap.com/alexandria
About CoinMarketCap CoinMarketCap is the world's most-referenced price-tracking website for cryptoassets in the rapidly growing cryptocurrency space. Since 2013, it has quickly grown to become the most trusted source by users, institutions, and media for comparing thousands of cryptocurrencies and is commonly cited by CNBC, Bloomberg, and other major news outlets. CoinMarketCap's mission is to make crypto discoverable and efficient globally by empowering retail users with unbiased, high quality and accurate information for drawing their own informed conclusions.
For more information, go to: https://coinmarketcap.com
Website | Whitepaper | Telegram | Medium | Twitter | Reddit | Github
Press contact Molly Zuckerman Content & Growth molly@coinmarketcap.com