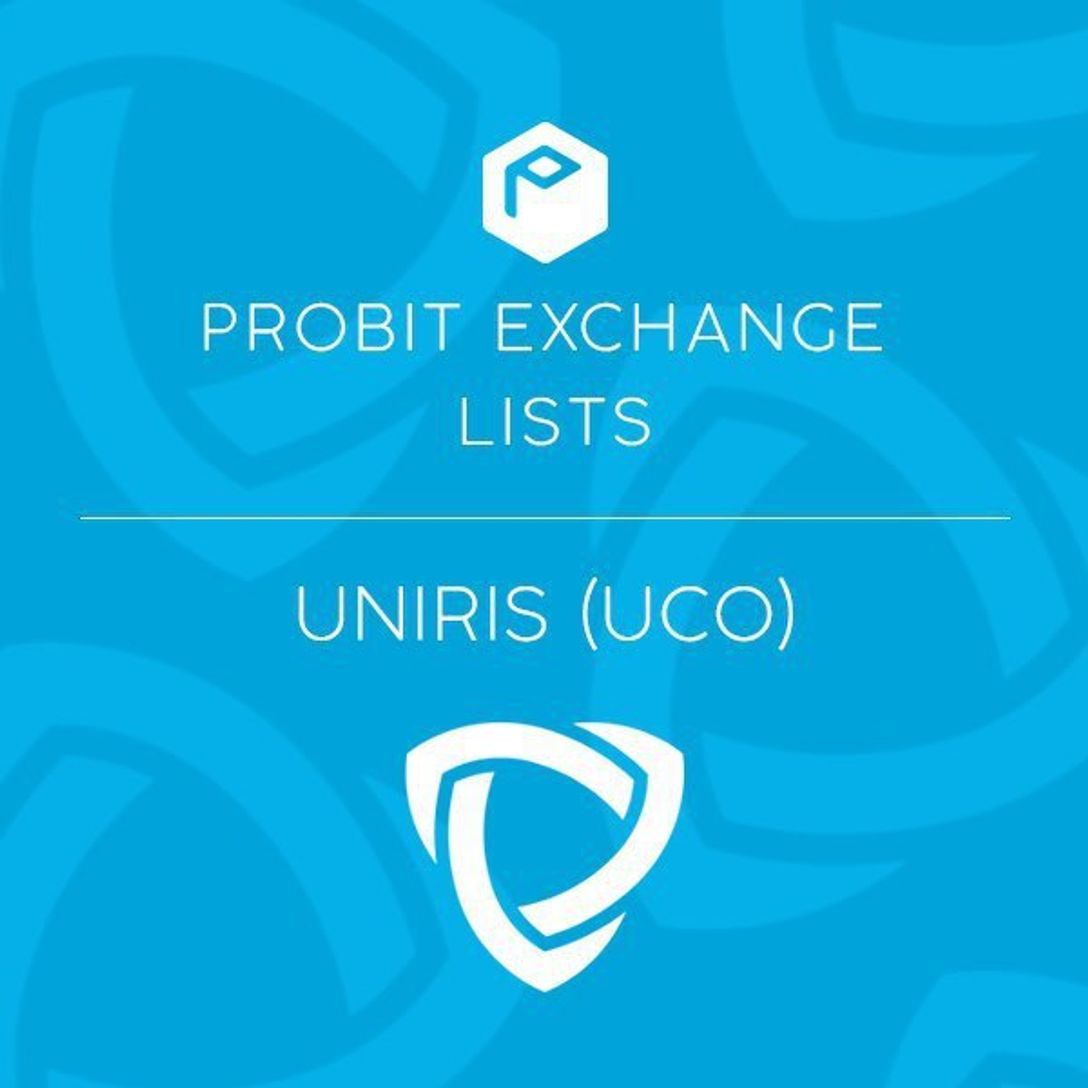 ProBit Exchange has officially listed Uniris on September 1 with a trio of pairs for trading: KRW, BTC, and USDT. An additional 100,000 UCO will be distributed to the top 20 during the ongoing UCO trading competition that rewards users with the highest net trading volume.
Uniris provides a fully scalable solution to enable decentralized and secure data accessibility via its proprietary and very first tamper-proof biometric digital fingerprint. With the incorporation of biometrics and blockchain technology, this key feature utilizes cryptographic keys created from biometric data to provide universal authentication without the need for any physical keys for middleman access.
Through a proprietary consensus model called ARCH, Uniris places control of private data ownership solely in the hands of users through biometric access for convenience on the go.

In regards to scalability, Uniris's output is estimated to be 3.6 billion less than Bitcoin as the ARCH consensus enables a mere 295 miners to provide the same processing output as the entire Bitcoin mining ecosystem.
Backed by 4 years of research and 12 international patents, Uniris is fully capable of handling a robust 1 Million TPS. The integrated services platform can provide scalable DApps to manage secure access, IoT gateway, DeFi and smart-city mobility needs, having already been certified for secure access to international events such as the 2024 Olympics.
ABOUT UNIRIS
Uniris is disrupting the way people make transactions by removing credit cards, passwords, and keys: with a tamper-proof identification system based on the encrypted venous network and a scalable and limitless blockchain, you can access securely any network with the tip of a finger.
ABOUT PROBIT EXCHANGE
ProBit Exchange is a global Top 20 crypto exchange in real daily trading volume that has successfully completed over 200 rounds of IEO. ProBit Exchange also features over 500 trading pairs - one of the highest in the market.
ProBit Exchange Key Figures
100,000+ community members
500,000+ monthly active users
2,500,000 monthly web visitors
40,000,000 users on partnering aggregators and wallets such as CoinMarketCap
Global outreach in 8 key languages & markets provided
Multilingual website supporting 40 different languages
Join our active programs and get a multitude of benefits!
Trading Fee Discount

:

Buy PROB

, pay trading fees with PROB & get as low as 0.03% trading fee

Trade Mining:

Stake 100,000 PROB

and get back 100% of trading fees in PROB when trading BTC, XRP, and ETH pairs.

Stake Mining:

Stake PROB

and earn PROB at a rate of 4% per annum

Referral Program:

Earn 10-30% of trading fees for referring friends to ProBit
ProBit Global: www.probit.com
ProBit Korea: www.probit.kr
ProBit Telegram: https://t.me/ProbitEnglish