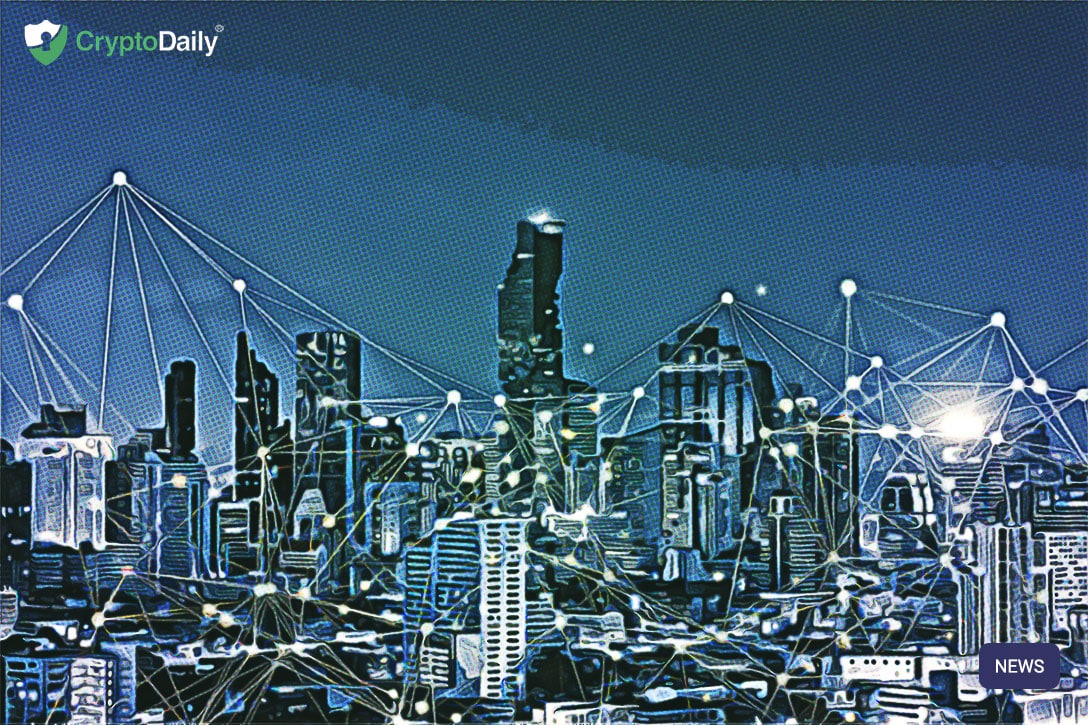 Quick Take
3 minute read
The hype around the launch of platforms such as Polkadot, and soon Ethereum 2.0, demonstrates that the solution to scalability lies in a multichain architecture.
Both platforms operate on a structure involving a central chain, with multiple "offshoot" chains processing transactions in parallel.
The hype around the launch of platforms such as Polkadot, and soon Ethereum 2.0, demonstrates that the solution to scalability lies in a multichain architecture. Both platforms operate on a structure involving a central chain, with multiple "offshoot" chains processing transactions in parallel. This structure enables far higher throughput than the traditional linear blockchain, overcoming limitations on scalability.
However, it's not a new idea. In January 2018, blockchain software company Jelurida launched Ardor as the first multichain platform. At the time, the parent-and-child chain structure of Ardor was unique among its peers. Now, it faces a barrage of competition, with Polkadot the latest multichain mainnet to launch, and amid a flurry of hype.
So, how does new arrival Polkadot stand up to the original multichain platform, Ardor?
Technology and Consensus
On the technical level, there are some differences between Ardor and Polkadot, but both operate a comparable architecture. There is a central chain, called the parent chain on Ardor, and the Relay chain on Polkadot. Ardor operates "child chains" which run their own transactions using tokens and smart contracts, with the parent chain handling security and the network's proof-of-stake consensus.
The sub-chains on Polkadot are called "parachains." Perhaps the biggest advantage that Polkadot has over Ardor is its interoperability. It can support "bridge parachains" that theoretically mean any other blockchain could connect into the Polkadot network and communicate with other parachains.
However, given that Polkadot only launched in mid-2020 and continues on its critical roadmap to a full launch, it's not yet evident how many other platforms will opt into Polkadot's interoperability solution. Given that it also requires bridge parachains, it will likely take some time for development teams to build these connections.
Like many projects, the team at Polkadot found itself dissatisfied with existing consensus models. As such, it operates a "new" consensus protocol called Nominated Proof of Stake. It's somewhat similar to the delegated proof of stake used by Tron and EOS, although Polkadot states it will use a larger number of nodes, albeit still limited in number.
On the other hand, Ardor takes an "if it ain't broke, don't fix it" approach to consensus. Ardor has its roots in Nxt, the first pure proof-of-stake blockchain launched in 2013, and which still runs today. Nxt hasn't ever suffered any downtime or attack, so Ardor's main chain simply replicates the proven proof-of-stake consensus used in Nxt. One clear advantage is that with no upper limit on the number of nodes, there's a far greater potential for decentralization - and as Ardor exceeds a 1,000 node count, it's definitely notable.
User Experience
In the context of a blockchain platform, the term "user" tends to focus on those who want to develop on the platform. Both Ardor and Polkadot offer comparable opportunities. Developers can either run their own subchain, or they can run an application on established subchains that have been made available for out-of-the-box use.
Ardor has a clear advantage here. From the point of launch, developers on Ardor have had the opportunity to leverage the features of Ignis, the first and main child chain. Ignis offers developers the chance to use ready-made features, including an asset exchange, data cloud, voting, and monetary systems, messaging, among others.
Developers can also use Ignis as a kind of sandbox for building their own child chain on Ardor, experimenting with different features.
Ardor and Ignis are operated by Jelurida, which provides blockchain-as-a-service and consulting to anyone wanting to set up home on its platforms. Therefore, any enterprise can easily procure the expertise they need to build on Ardor.
In contrast, the youth and open-source nature of Polkadot puts it at a relative disadvantage. As things stand, the ready-made parachains with dApp features are still in development. A developer can build their own parachain, but this isn't a straightforward undertaking, even using Polkadot's SDK toolset, Substrate.
Furthermore, as Polkadot is an open-source network, enterprises and entrepreneurs will need to hire a developer to build on Polkadot with them.
Adoption
Ardor has made headlines this year due to its adoption in several initiatives sponsored by the Austrian government and other public sector agencies. For example, it's the platform of choice for a COVID-19 track-and-trace application, along with an initiative to reuse waste heat.
It's difficult to know exactly how many projects are actually using Polkadot for development purposes. The Polkaproject website lists 241 projects. However, it's evident from first glance that many of these aren't applications running on the platform. The site lists various wallet integrations, block explorers, or other developer tools as Polkaprojects.
Team
Part of the reason for the hype surrounding Polkadot's launch is because it's the brainchild of Dr. Gavin Wood. Dr. Wood is one of the original co-founders of Ethereum, who left the project in 2016 to develop Polkadot. He also recruited Dr. Jutta Steiner, Ethereum's original security chief, to lead Parity Technologies, the company that's building Polkadot.
This Ethereum-related celebrity has created a buzz around Polkadot, but it also means that there's an inevitable degree of tribal politics between the two projects.
Ardor is also developed by veterans in the blockchain space. Jelurida was founded in the Netherlands in 2016 and later moved to Switzerland. Two of Jelurida's co-founders, Lior Yaffe and Tomislav Gountchev, developed the Nxt blockchain, which has been running since 2013. Jelurida continues to operate Nxt, along with Ardor, to this day.
Polkadot shows a lot of promise as one of the newest entrants to the multichain blockchain space. However, it has some way to go before it catches up to the progress made by Ardor as a well-established predecessor. In the time it takes for Polkadot to make comparable progress, Ardor could also undergo further growth and development to help it stay ahead.
© 2020 CryptoDaily All Rights Reserved. This article is provided for informational purposes only. It is not offered or intended to be used as legal, tax, investment, financial, or other advice.