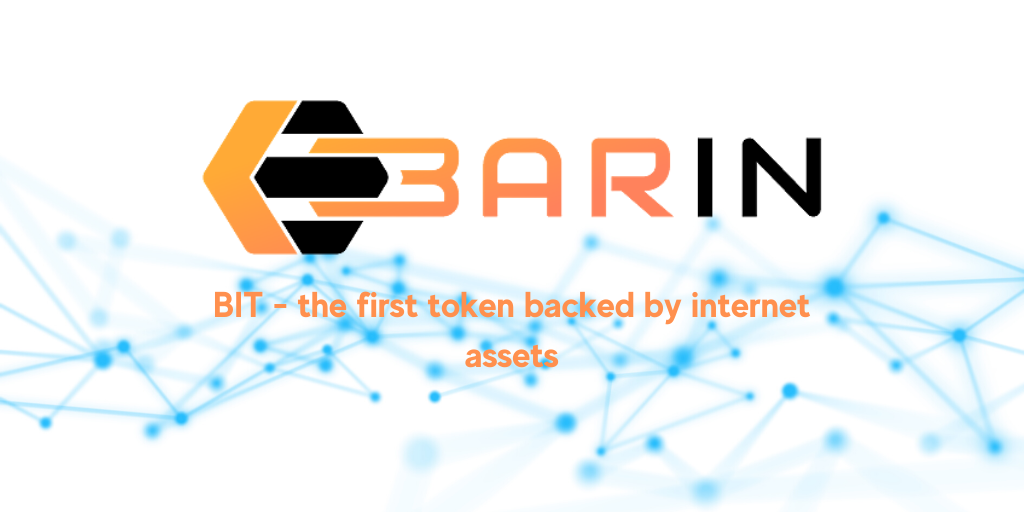 Today, everybody knows what digital advertising is, from big companies to freelancers. Being the perfect instrument to reach the target audience, a lot of people use it daily and it goes without saying that the internet has become a big part of our life.
Yet not everybody can master the tools provided by market giants like Google or Yandex. Therefore, a lot of websites with traffic monetization are created and almost immediately abandoned.
Such a pity, right? We talk about profit generated by clicks, and 4.57 billion active internet users. It is a very promising technology, but difficult to master.
And this is where Barin.io comes in! With their help, you can benefit from digital advertising even if you have no idea how to use its tools. Much more than that, they can increase your cryptocurrency income!
Let's see how they do that.
What Barin.io is about?
Being aware of how important it is to keep up with the times, Toms Bethers founded Barin.io. Later on, he was joined by Vadim Nester and Alex Meleshko, and now they manage a dynamic team of 34 people!
After developing 200 small projects and 9 large ones, the company came up with a great innovation on the market – putting together digital advertising and cryptocurrency.
The system is as simple as it is impressive
Barin.io puts on the line its own token that can be bought on p2pb2b and Livecoin exchanges. If you chose to buy it, then you started the operation. You became an investor, therefore a partial owner of the company's future blockchain stock.
Meanwhile, the team is looking for websites with advertising revenue on different exchange platforms.
With their 12 years of expertise in digital marketing, the team members analyze the financial and technical side of the websites found.
Those with greater potential of revenue are selected and bought with the money raised from investors like you.
The selected websites are then improved in such a way that they can make the return on capital at least 50%. Half of the profit is then shared with the investors depending on their form of investment. Fiat investors will be paid monthly dividends, and BIT token holders will gain more profit through an automatic buyback system.
See how everything makes sense now? You don't need to learn digital advertising. You just need to invest some money and let Barin.io take care of it using their vast knowledge.
But what are BIT tokens?
The BIT token is issued on the Ethereum blockchain in the main network, being a derivative financial instrument. It is compiled with ERC-20, so it is fully compatible with the platform protocol and the requirements of the exchanges.
You can hold onto the tokens and wait for them to increase in value, or exchange them on the platform for fiat or other cryptocurrencies - it's all up to you. There are 50 million BIT tokens at this moment, and 138 users already chose to invest in them.
You have a lot of options when it comes to buying them, using cryptocurrencies such as BTC and ETH.
What are the advantages of working with this company?
Think about it. The world is getting more and more unpredictable. You need to be flexible and have vast knowledge in order to survive. Being up to date with today's technologies is the only way you can still have a profit in the future.
And if you don't want to feel overwhelmed, it is a very good move to partner with a company that loves versatility.
Barin.io proved how they can put together great technologies and their future looks promising. The team wants to create a maximum robust infrastructure for its tokens, so the users could be independent of the third parties. They aim to secure their technology, making tokens impossible to falsify.
But this is not all. After they succeed in both the most promising instruments of nowadays – cryptocurrency and digital advertising – they also want to enter the game development industry.
It is very important to choose to work with people who know what they're doing, so don't miss the chance to be part of their projects!
This is a paid press release Cryptodaily does not endorse and is not responsible for or liable for any content, accuracy, quality, advertising, products or other materials on this page. Readers should do their own research before taking any actions related to the company.Cryptodaily is not responsible, directly or indirectly, for any damage or loss caused or alleged to be caused by or in connection with the use of or reliance on any content, goods or services mentioned in the press release.