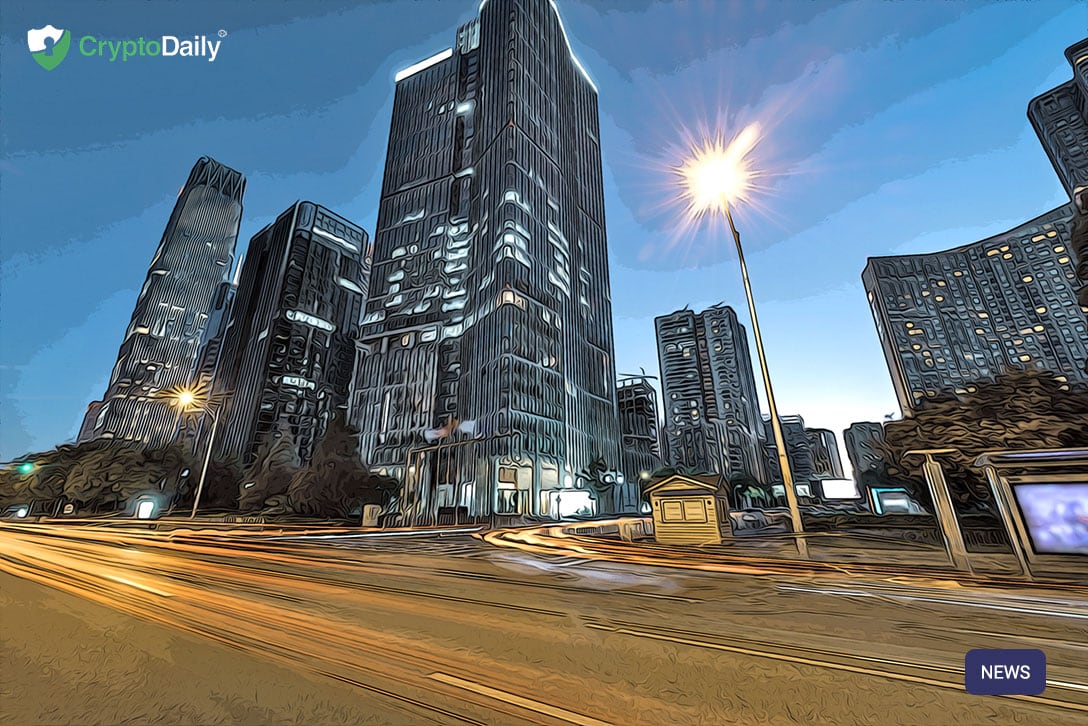 Enterprise adoption of blockchain technology has long been hailed as the holy grail for blockchain and cryptocurrency industry, and much progress has been made in this area, thanks to the blockchain projects, protocols, and on-ramps that have been pushing to make the industry more accessible and more attractive to enterprise and institutional users.
Many of the companies developing the technologies enterprise and business clients use are located in Crypto Valley, a booming region in Switzerland that has become a hotspot for crypto startups. Now, a new report by CV VC — a company that invests in promising firms in Crypto Valley — sheds more light on the biggest players in the region.
Changes to the Crypto Valley Top 50
The Crypto Valley Top 50 is a list of the 50 largest crypto firms operating out of Crypto Valley in Switzerland. The size of these firms is gauged by looking at the funding firms have received, in addition to their market valuation and number of employees. By doing this, CV VC came up with 50 of the biggest firms operating in the region today, and while many names won't come as much surprise, there are a number of sleeping giants on the list.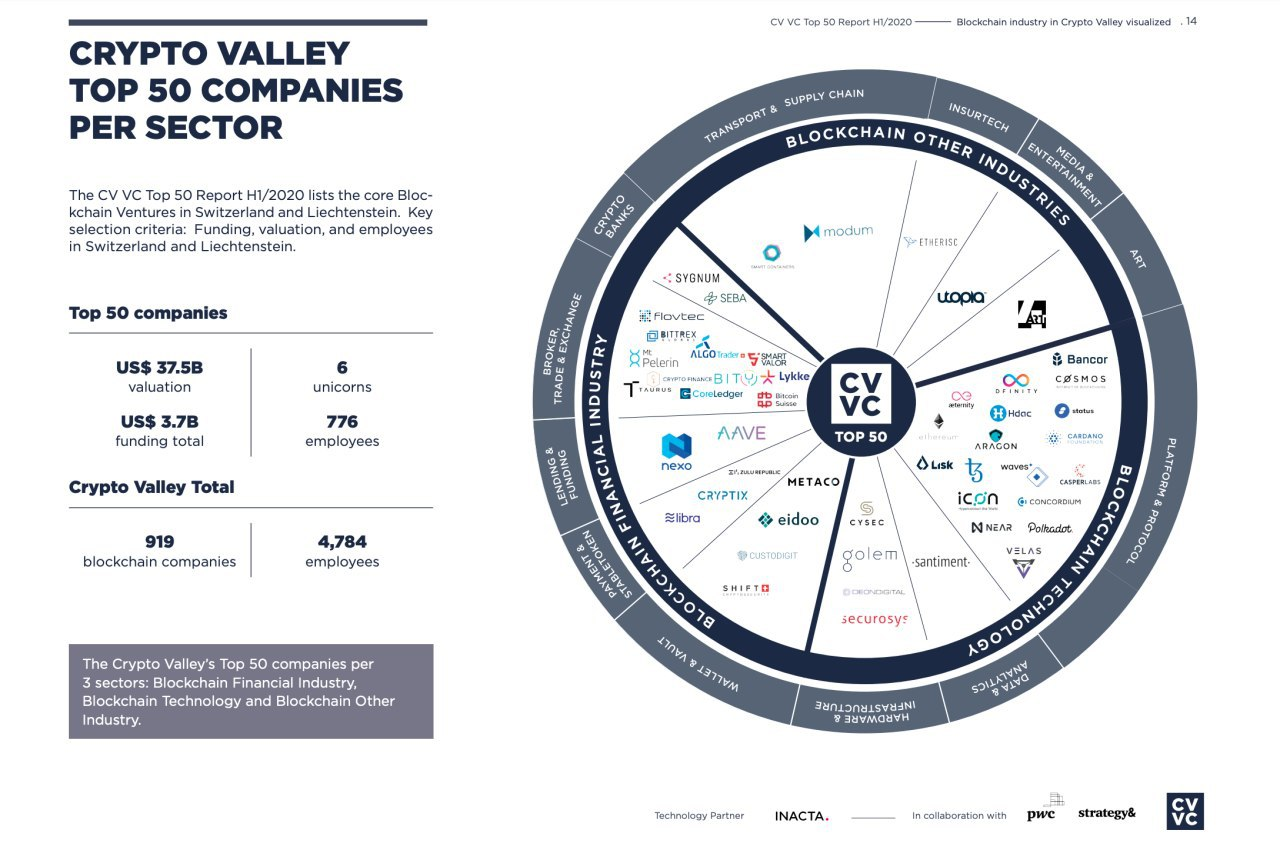 Image: CV VC
The report divides the top 50 crypto projects into three main sectors: blockchain technology; blockchain financial industry; and blockchain other industries. These are further subdivided into categories like platform and protocol; hardware and infrastructure; and broker, trade and exchange, among others, with the majority of firms coming under the platform and protocol category.
In the first half of 2020, there was a dramatic increase in the token capitalization of many of these platforms, indicating they are delivering on their technology, and that this is being recognized by the broad investor community. Likewise, numerous top 50 companies, including Bitcoin SuisseAG, 4ART Technologies AG, METACO SA, Crypto Finance AG, and several more raised in excess of $10 million, demonstrating continued interest from venture capital and family markets.
Though much of the Crypto Valley Top 50 list hasn't changed since last year, with industry behemoths like Ethereum, Cardano, Bitcoin Suisse, Nexo, and Dfinity once again in the final cut, there have been several new additions.
This includes Velas, an advanced AI-powered blockchain that offers a self-optimizing platform for hosting decentralized applications. According to the report, Velas has achieved impressive growth this year, and the capabilities of its high-throughput blockchain has seen it stir up significant interest among developers.
Likewise, the parallel computation platform Near Protocol also made the list after attracting $12.1 million in an investment round, while decentralized lending platform Aave became the first decentralied finance (DeFi) project to make the list. Blockchain behemoths Xapo and Bitmain were removed from the list in H1, as the two firms no longer operate in the Crypto Valley region.
New Challengers Appear
Though the Crypto Valley Top 50 is currently dominated by some of the biggest, best-known names in the cryptocurrency space, there are a huge number of other crypto firms also operating in Crypto Valley that are well on their way to achieving similar success. Though these firms didn't make the cut for the H1 report, they have the potential to climb the ranks to be included in the H2 report later this year, or in later reports.
Among those with a good shot of making it onto next years list is Daura, a digital security issuance platform for financing and investing Swiss SMEs that has seen rapid growth in the last year. Snappy, a platform that offers fast on-chain payments is also listed as a challenger this year, joining a range of other up-and-comers including Ariadne, Axedras, Novem Gold are among the numerous other promising startups that didn't quite make the cut for the Crypto Valley Top 50, but still scored a place on the challenger board.
With significant changes in the token capitalization of many projects occuring in the last six months, in combination with major changes in the allocation of venture capital, there is a strong chance that next the list in CV VC's next report will be dramatically different.
© 2020 CryptoDaily All Rights Reserved. This article is provided for informational purposes only. It is not offered or intended to be used as legal, tax, investment, financial, or other advice.