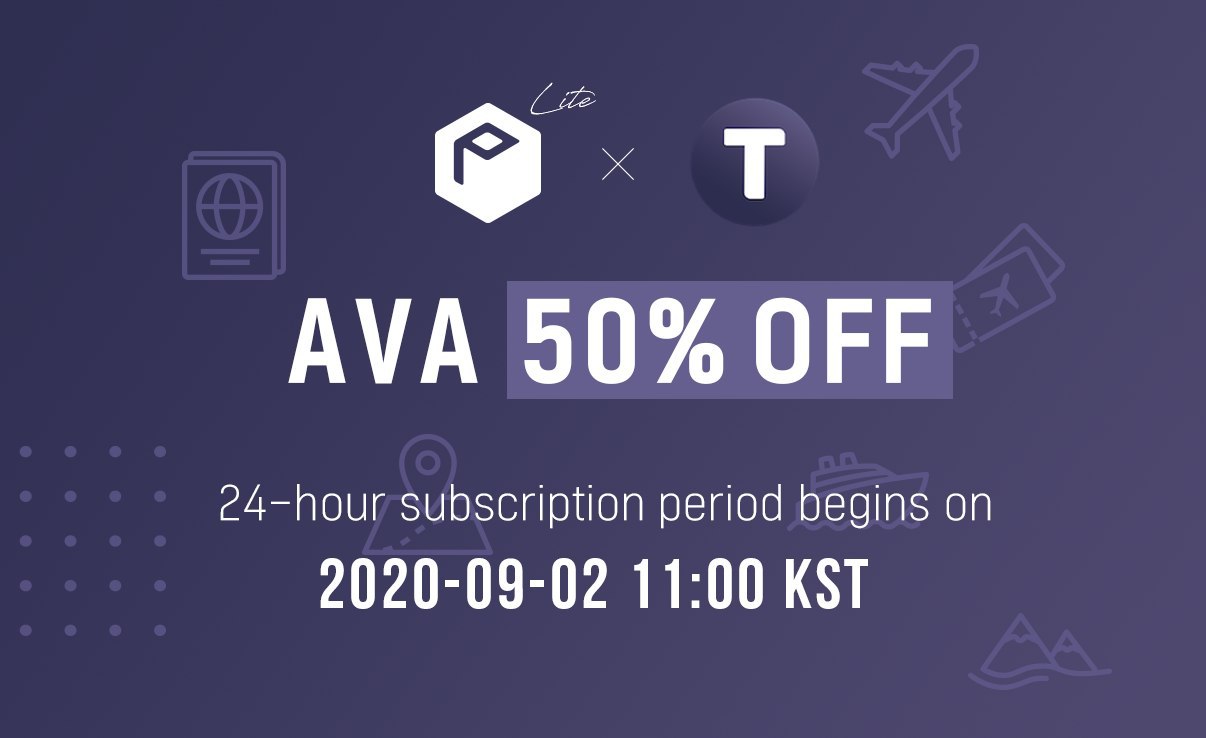 ProBit Exchange has officially revealed details on its ProBit Exclusive Lite platform debut for Travala.com (AVA) on September 2 following a teaser a few days ago hinting at a major feature on their exclusive page. The subscriptions for AVA will begin on September 2 at 11:00 KST for a 24-hour duration, and anyone staking a minimum of 500 PROB is eligible to place subscriptions via USDT.
ProBit Exchange has also implemented a level-based maximum allocation to accommodate investors with larger purchasing in mind. The individual maximum allocation is determined by the specific amount of PROB that is staked, with a maximum of 6,000 USDT for those achieving Level 5 or higher.
Starting on August 28, a special Exclusive Lite Challenge featuring 1,000 USDT rewards will be given out in a lottery to 10 random winners who level up their ProBit account membership, which ranges from standard to VIP 11. A set amount of lottery tickets can be earned depending on the levels users manage to increase their membership by the close of the event.
ProBit Exchange's VIP membership structure provides users with multiple layers of trading benefits revolving around significant discounts and benefits when they use ProBit's native token PROB.
The stalwart Korean exchange has already successfully completed two 24-hour subscriptions offerings featuring 50% discounts on MATIC and ARK. This premium feature enables traders to purchase many of the top, liquid tokens at steep discounts and access to ProBit's global liquidity as all Exclusive tokens are listed shortly after distribution.
The newest feature in ProBit Exclusive Lite follows the successful blueprint of the ProBit Exclusive platform with one significant difference. Only tokens that have already been listed on ProBit Exchange are eligible for a slot on ProBit Exclusive Lite, while ProBit Exclusive onboards quality tokens that have yet to be listed.
An AMA with the Travala.com team was held on August 27 as it has helped increase exposure for partnering teams due to the high levels of engagement from ProBit Exchange's global user base.
ABOUT TRAVALA.COM
Founded in 2017, Travala.com is the leading cryptocurrency-friendly travel booking service with 2,200,000+ hotels and homes in 230 countries and 600 airlines globally. Backed by industry-giant Binance, Travala.com is a champion of cryptocurrency adoption, accepting over 30 leading cryptocurrencies in addition to traditional payment methods.
The Travala.com value proposition is bolstered by the platform's native cryptocurrency AVA which can be used for payments, receiving loyalty rewards, discounts, and bonuses, among several other use cases.
ABOUT PROBIT EXCHANGE
ProBit Exchange is a global Top 20 crypto exchange in real daily trading volume that has successfully completed over 200 rounds of IEO. ProBit Exchange also features over 500 trading pairs - one of the highest in the market.
ProBit Exchange Key Figures
100,000+ community members
500,000+ monthly active users
2,500,000 monthly web visitors
40,000,000 users on partnering aggregators and wallets such as CoinMarketCap
Global outreach in 8 key languages & markets provided
Multilingual website supporting 40 different languages
Join our active programs and get a multitude of benefits!
Trading Fee Discount

:

Buy PROB

, pay trading fees with PROB & get as low as 0.03% trading fee

Trade Mining:

Stake 100,000 PROB

and get back 100% of trading fees in PROB when trading BTC, XRP, and ETH pairs.

Stake Mining:

Stake PROB

and earn PROB at a rate of 4% per annum

Referral Program:

Earn 10-30% of trading fees for referring friends to ProBit
ProBit Global: www.probit.com
ProBit Korea: www.probit.kr
ProBit Telegram: https://t.me/ProbitEnglish