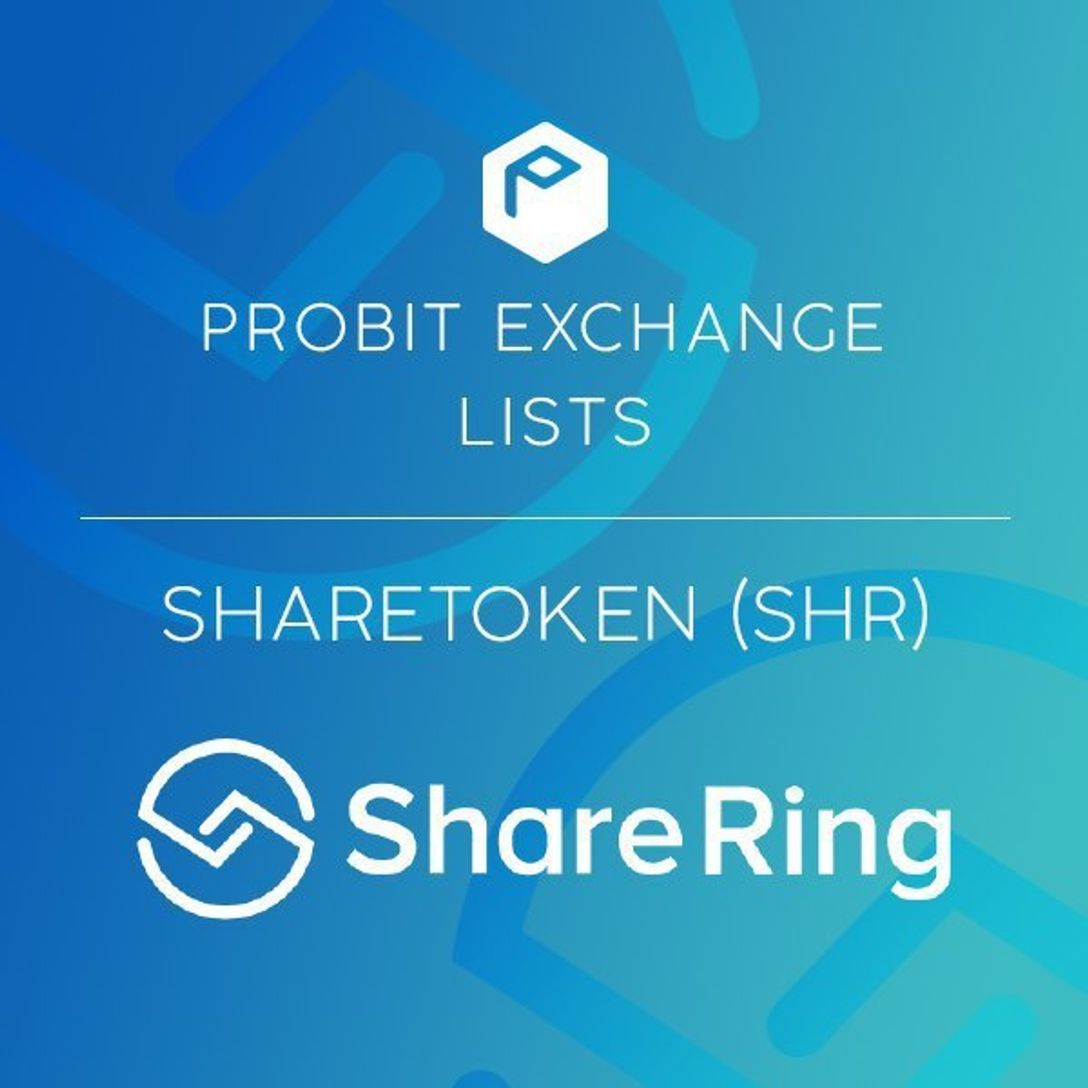 ShareRing has revealed the upcoming listing of their SHR token on ProBit Exchange. Trading will begin on August 26 at 15:00 KST and features both KRW and BTC pairs to accommodate global and Korean users alike.
The brainchild of a while label car solution, ShareRing has rapidly evolved from the focus on a singular niche and aims to become a decentralized, one-stop marketplace for all sharing services and products. ShareRing is now targeting service expansion into industries such as transport, agriculture, and finance, having already secured investments from US hedge fund Alpha Sigma and capital markets firm 12 Peers.
ShareRing's key features include a proprietary ShareLedger, the geolocation-based ShareRing travel app, as well as the ShareRing shop where the full array of sharing services can be accessed.
ShareLedger is a custom-designed, immutable blockchain database that incorporates a dual token system. The utility token ShareToken (SHR) provides usability across the ShareRing ecosystem while SharePay (SHRP) serves as the main currency to access the sharing services provided by ShareRing platform.

SHRP are earned from borrowing out assets, services, and allow the service provider to purchase other platform services on the marketplace. Users can stake tokens on the dual-tier platform staking architecture while utilizing a pair of unique nodes to more efficiently process transactions.
ProBit Exchange has recently bolstered their De-Fi offerings with the addition of 8 of the top tokens including LEND, BAND, LRC, BNT, BTT, CHZ, and NMR.
ABOUT SHARERING
ShareRing is the world's first trusted sharing ecosystem designed to seamlessly integrate with businesses across a variety of industries from travel, insurance, rentals, logistics, charity, cryptocurrency, and marketplaces. By leveraging enterprise-ready, modular protocol on ShareLedger, ShareRing helps reduce intermediaries to improve and connect services while significantly reducing costs.
ABOUT PROBIT EXCHANGE
ProBit Exchange is a global Top 20 crypto exchange in real daily trading volume that has successfully completed over 200 rounds of IEO. ProBit Exchange also features over 500 trading pairs - one of the highest in the market.
ProBit Exchange Key Figures
100,000+ community members
500,000+ monthly active users
2,500,000 monthly web visitors
40,000,000 users on partnering aggregators and wallets such as CoinMarketCap
Global outreach in 8 key languages & markets provided
Multilingual website supporting 40 different languages
Join our active programs and get a multitude of benefits!
Trading Fee Discount

:

Buy PROB

, pay trading fees with PROB & get as low as 0.03% trading fee

Trade Mining:

Stake 100,000 PROB

and get back 100% of trading fees in PROB when trading BTC, XRP, and ETH pairs.

Stake Mining:

Stake PROB

and earn PROB at a rate of 4% per annum

Referral Program:

Earn 10-30% of trading fees for referring friends to ProBit
ProBit Global: www.probit.com
ProBit Korea: www.probit.kr
ProBit Telegram: https://t.me/ProbitEnglish