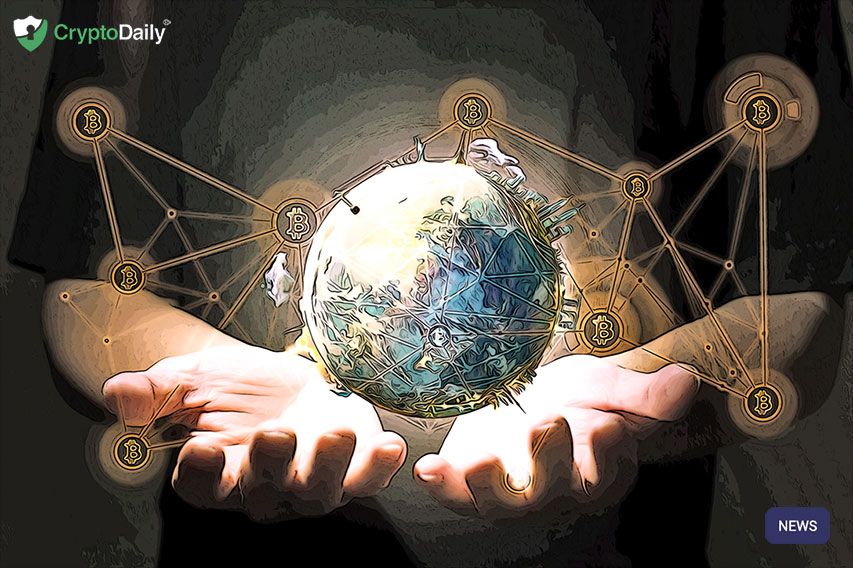 Traders and crypto exchanges in Asia have been quick to embrace crypto derivatives as viable investment products. The highest concentration of crypto derivatives exchanges is in Asia, especially in China (including HK) and Singapore.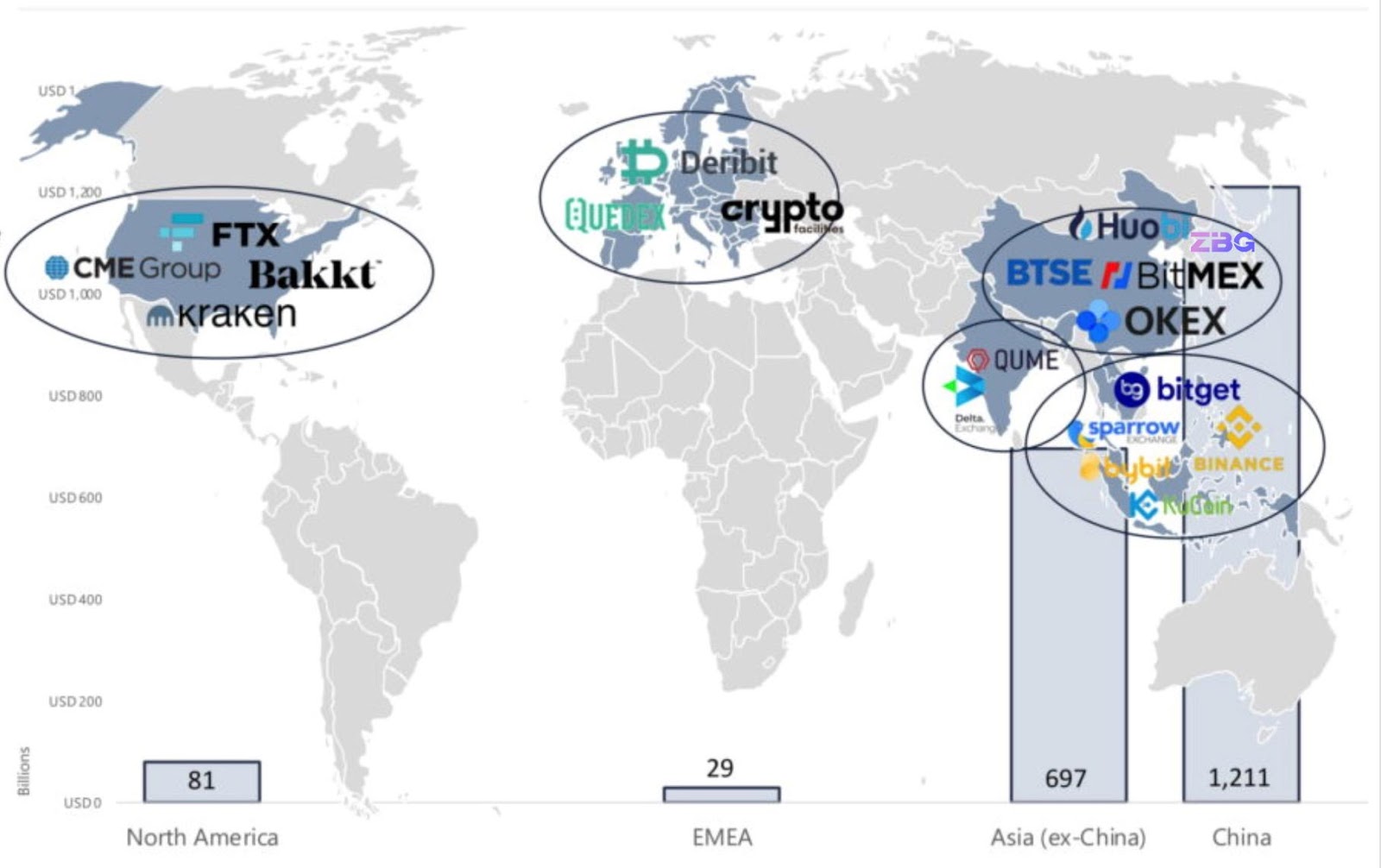 Pic1: Geographical Distribution of Crypto Derivatives Exchanges& Quarterly Volumes
Trade volumes are equally concentrated in Asia, with a few exceptions in the options market, making Asian marketplaces dominant in the crypto space.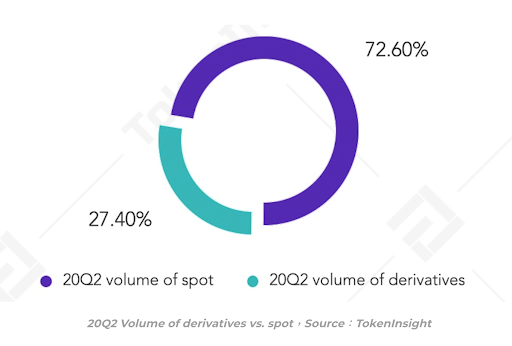 According to TokenInsight's research published in July 2020, crypto derivatives market rapidly maturing and will soon eclipse spot market as in traditional finance. Current ratio of spot market to futures market is 73:27.
The derivatives market is experiencing exponential trading volume growth, with 166% increase in trading volume comparing 2020Q2 to 2019Q2.
Forecasted futures trading volume expected to be 2x the size of spot market by 2021. Market leading crypto exchanges such as Huobi, Binance, OKEx and ZBG already experiencing higher trading volume in crypto derivatives market than spot.
Crypto derivatives market is concentrated on 3 major cryptocurrencies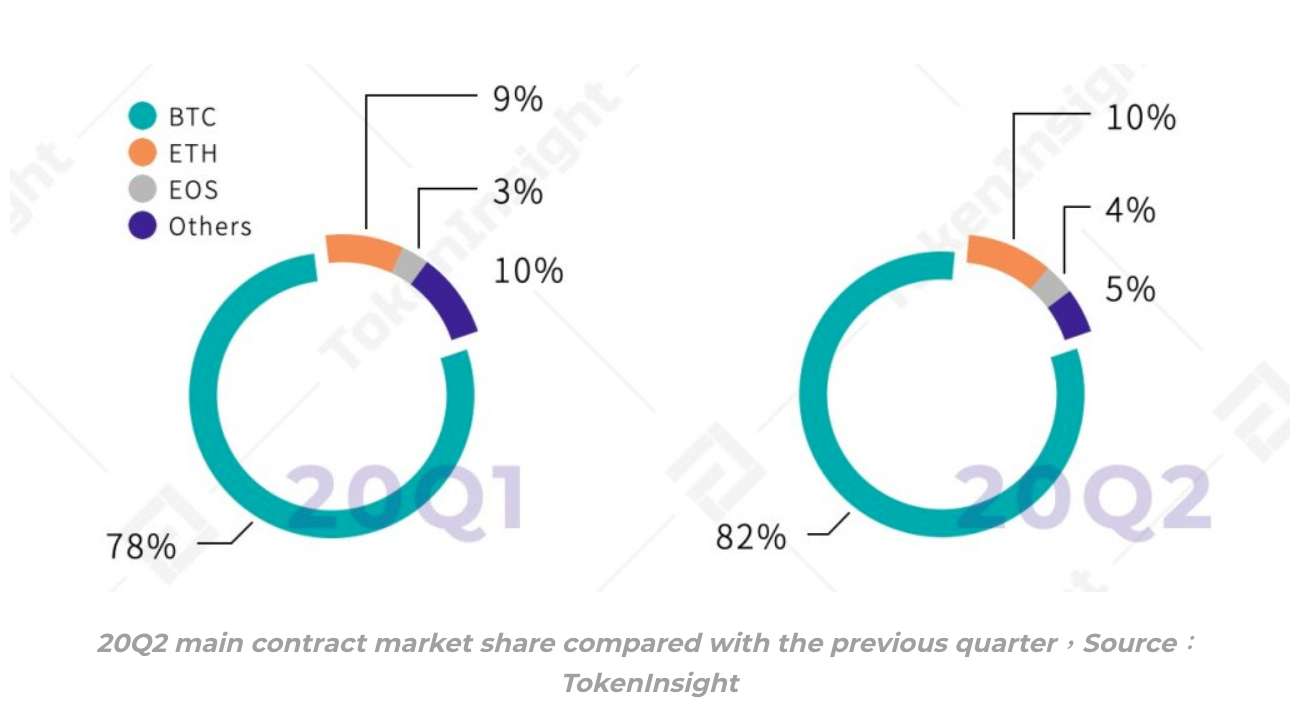 According to research by TokenInsight in Q2 2020, 95% of futures market is trading across only 3 major cryptocurrencies: BTC, ETH and EOS.-
Lack of volume in altcoins represents insufficient liquidity on market. This is a key barrier to adoption of altcoin derivatives. As derivatives market continuing to mature, we expect new products like altcoin futures and options as well as swaps, exotic options and structured products to be launched on the crypto derivatives market.
The Top 4 Spot Exchanges Tend to Control the Crypto Derivatives Market
BitMEX, Huobi, Binance, OKEX and ZBG are now the leading crypto exchanges in both the spot and derivatives markets.
BitMEX and ZB.com are top tier exchanges focusing on derivatives and spot trading, respectively. Note that, ZBG, as a subsidiary of ZB.com, fills the gap of ZB.com in the crypto derivatives market. ZBG supports 8 perpetual contract trading pairs which include BTCUSD, ETHUSD, XRPUSD and more. For Bitcoin, ETH, EOS, ETC, LTC contracts, they offer up to 100x leverage whereas for others the leverage is between 1x to 50x.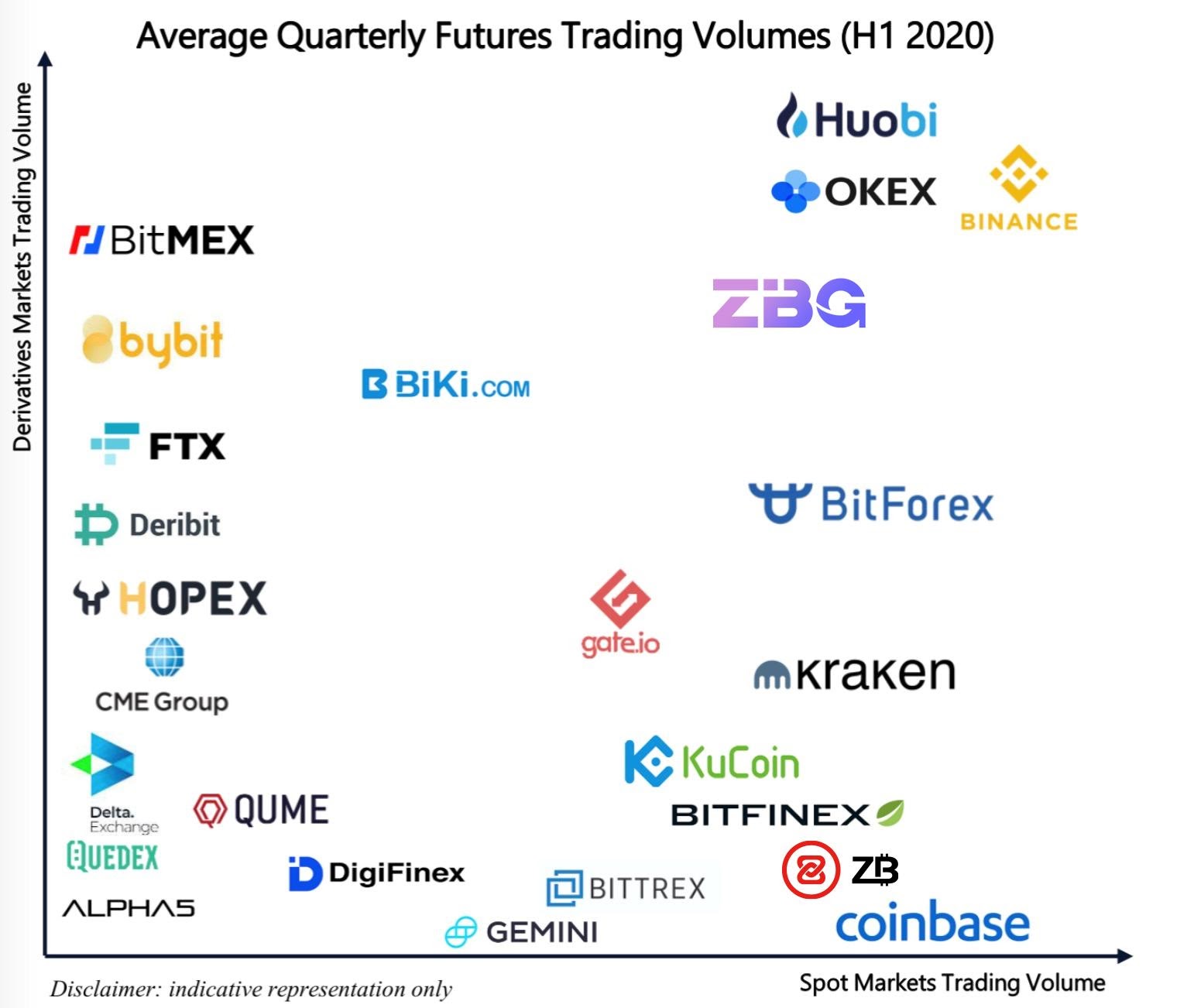 High concentration of trading volumes with the crypto industry leaders.
Here is the comparison of TOP-5 large-scale comprehensive exchanges provided perpetual contract trading: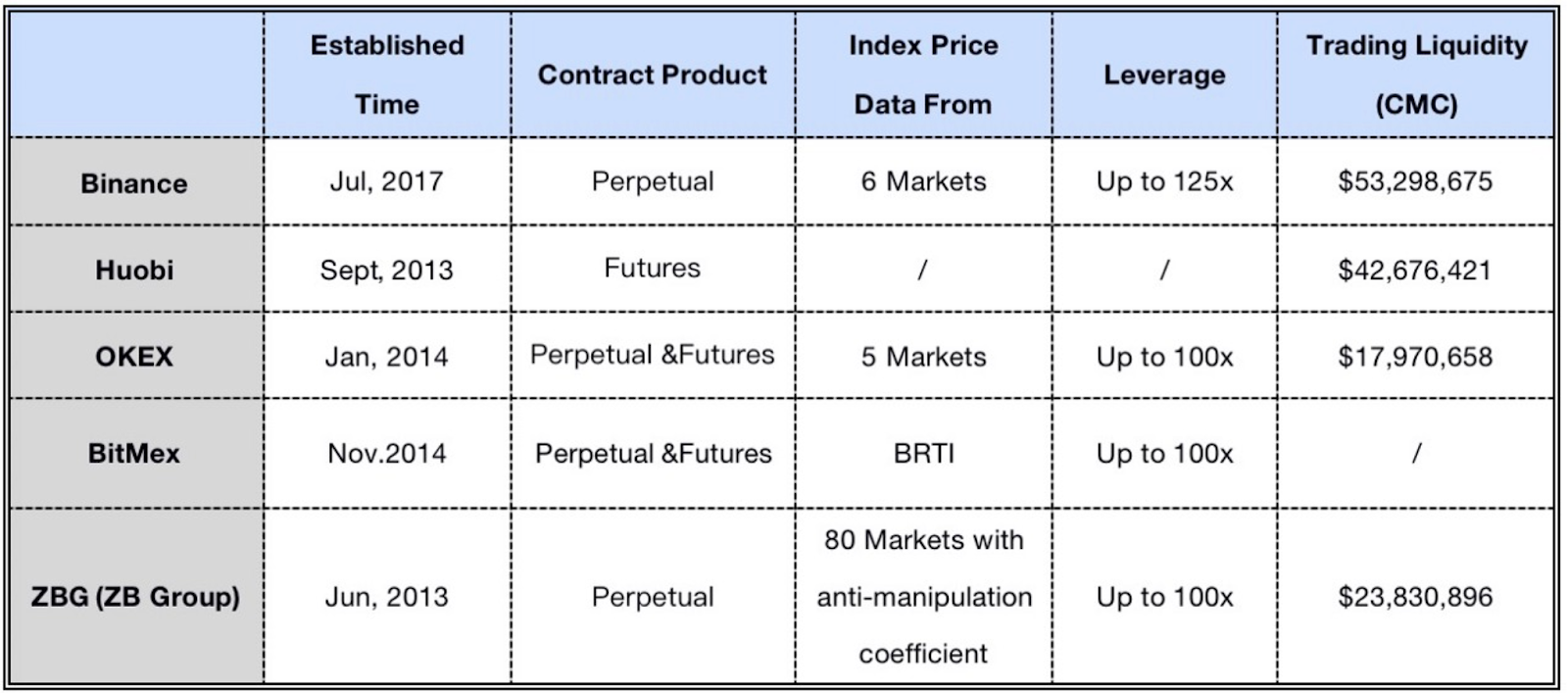 BitMEX is no longer the king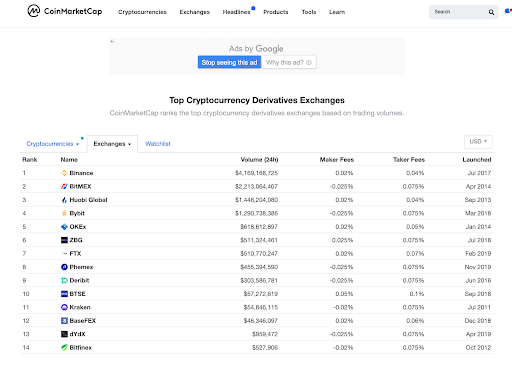 Binance, BitMEX and Huobi place 1st, 2nd and 3rd on the crypto derivatives podium. Market share is increasingly being captured by key emerging exchanges like ZBG and Bybit.
Competition in the crypto derivatives market is set to become even "more intense" according to the recent report by TokenInsight. The increased competition will be fuelled by "key emerging exchanges" like ZBG, who is bringing a range of new services to market in a bid to unsettle the established players.
Lizzi Luo, the General Manager of ZBG Exchange — a Hong Kong-based Bitcoin spot and derivatives exchange — discussed with TokenInsight:
"Platform and products, not the details such as handling fees, are the first issues that big customers will consider. The good reputation and complete product functions are the core competitiveness of an cryptocurrency exchange."
Since ZBG has set up by ZB Group in July 2018, ZBG is always operating on the frontier of crypto assets trading in Asian markets and can be accessed by worldwide investors. In March 2020, ZBG launched the perpetual contract trading function to move towards cryptocurrency derivatives markets.