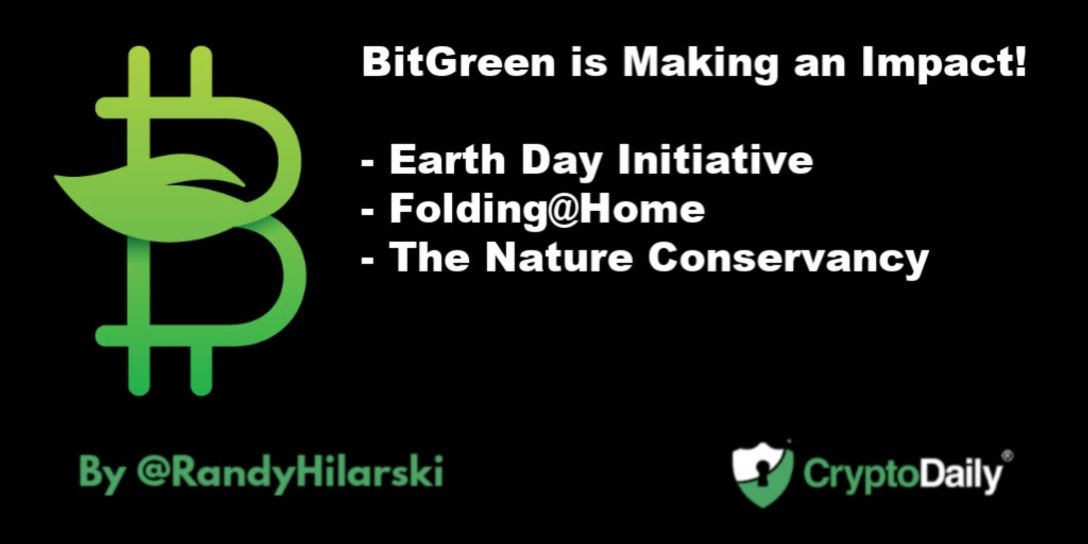 This week the BitGreen team announced another huge partnership. To read the full announcement click here. "Impact Partnership with Earth Day Initiative." The team has been busy adding partners as they prepare the new BitGreen mobile app that will give everyone an opportunity to earn BitG while making impactful decisions.
What is the BitGreen Partnership with the Earth Day Initiative?
Users of the BitGreen app will be able to donate to and earn BitG based on impactful actions designated by the Earth Day Initiative.
John Oppermann, Executive Director of Earth Day Initiative says.
"We provide one thing each season around climate communications, switching to renewable energy, avoiding food waste, and other action items so people can make the positive impact they seek to make. Providing them with an additional incentive through our partnership with BitGreen is a fantastic next step for our campaigns."
The BitGreen app, where individuals will be able to earn and spend BitG impactfully, will be released in summer 2020. There are other initiatives that BitGreen app users will be able to participate in and one in particular that you can get involved with right now.
Folding@Home to Fight COVID-19.
I wrote about it here. "Folding@Home to Fight COVID-19" You can join the BitGreen Folding team today and begin earning BitG. Coming soon you will be able to connect your BitGreen App to your Apple Health or Google Fit and BitG will be donated to the Folding@Home initiative.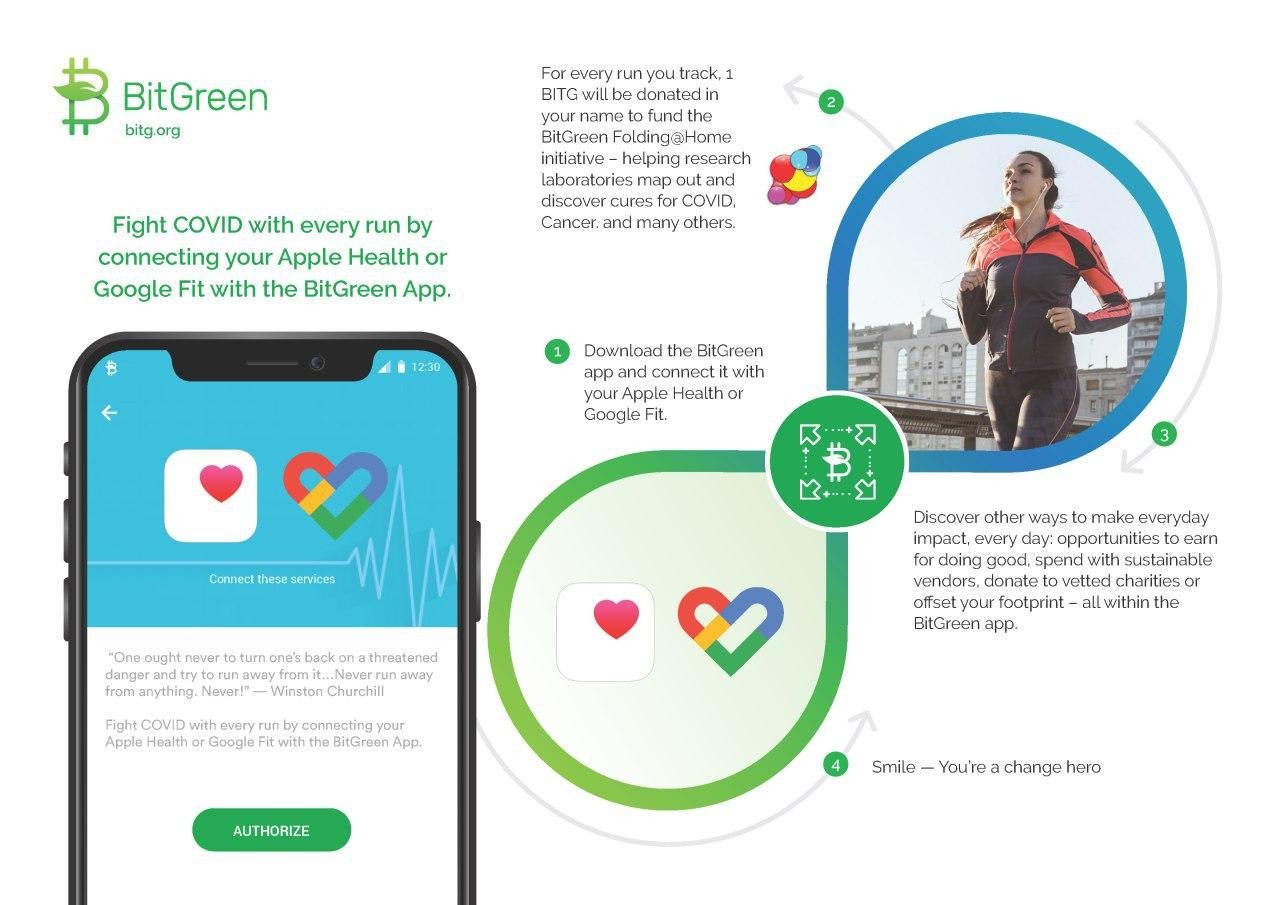 BitGreen is Also Working with the Nature Conservancy to Plant Trees.
For every two charges with your Tesla vehicle you will earn BitG that will be donated to the Nature Conservancy to plant a tree. You simply connect your BitGreen app with your Tesla owners app and you are all set.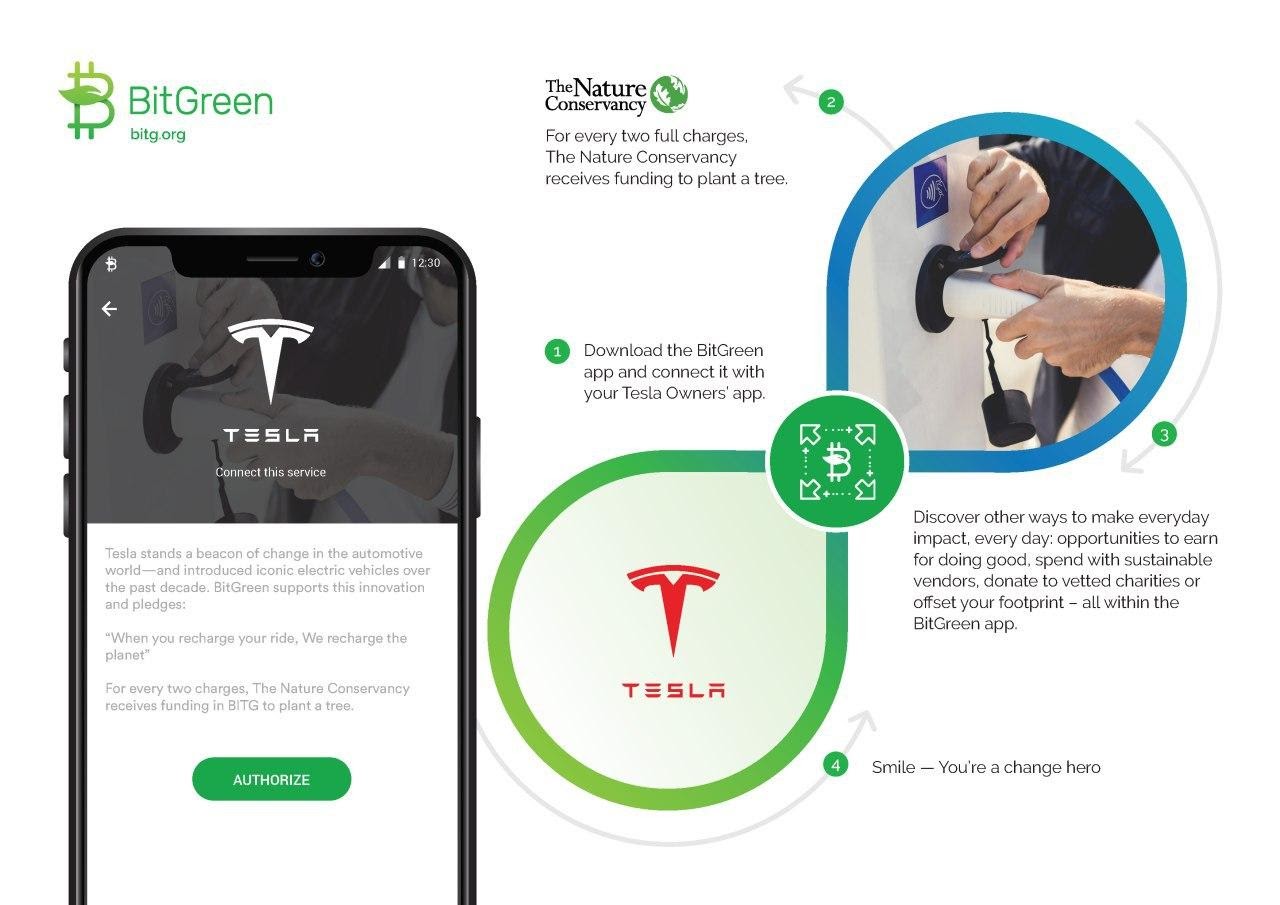 The BitGreen Team is Just Getting Started.
Over the next few months the BitGreen team will be launching their much anticipated app but while you wait you can get involved. Join the BitGreen Telegram here. You can set up a BitGreen masternode and earn BitG everyday. Also don't forget to join our Folding@Home team and help beat COVID-19.