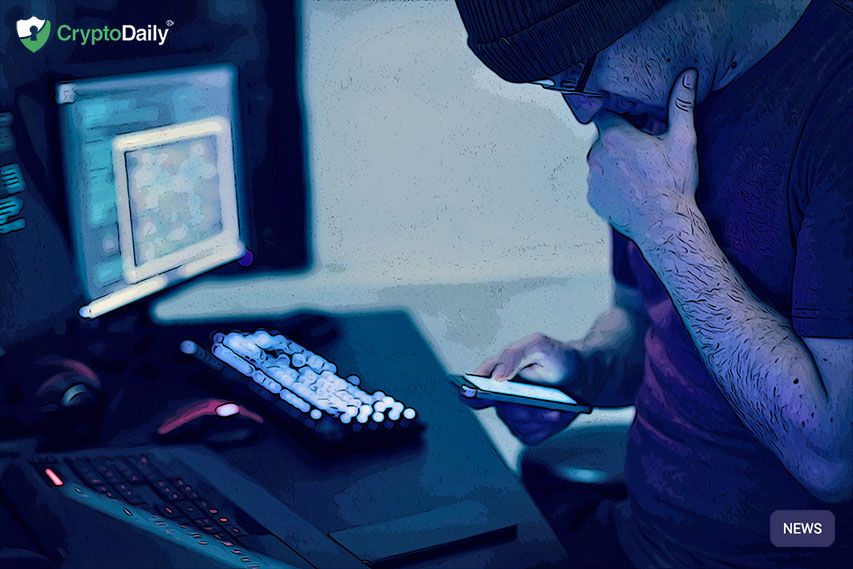 Nominex always aimed to provide unprecedented and unparalleled service. The blue interface represents The Blue Ocean Strategy: creating value in another place rather than competing in the same oversaturated market.
Sounds abstract and trivial, doesn't it? One example. Do you, like us, always quicken your pace in the supermarkets when you walk past those tanks where 30 fish are frantically struggling to get some air? Imagine being a fish grown in an aquarium so you could be sold fresh to customers. You can't breathe. You're locked in toxins and the others' pain. There's nowhere to run, and it's just a matter of time until agonizing death descends on you, and there's only one thing you pray for: please make it quick.
If by some miracle some emergency system worked and you were dumped into the ocean, a whole new level of awesome would be lying before you. Endless streams. Treasure at the bottom. Fresh winds. Safety from human nets. But, most importantly, the freedom to do anything you want. And no. Restrictions. Whatsoever.
Nominex is the deep blue sea of exchanges, and what you're reading is an emergency system that allows you to get flushed out of the toxic system maintained by exchanges everywhere else. Use-friendly? Contemporary crypto exchanges today as friendly as friendly fire. Which isn't friendly. At all.

Turn your fish tank into a fish tank!
Two fish in a tank: how do we drive this thing? Well, no joking: Nominex offers you the option of upgrading your jail cell fish tank into a powerful weapon. How?
Our penchant for unrivaled services goes for everything, from the interface to the operations, and we are proud to present a row of features on a level no-one else has.
Our security comes to form the world's most technologically secure country, Estonia, where NATO cybersecurity HQ resides. Our referral system, unlike our competition's, has unlimited levels, increasing your earnings by an order of magnitude. We allow starting with 0 capital and earning real money using our demo tournaments. The same level of excellence goes for everything else too, including support.
Now, support matters. Even though crypto has been around for more than a decade, providing staggering results and tales of incredible adventures, a study by HSBC shows more than half of the people around don't know what blockchain is. According to other estimates, crypto is a stranger to 85%. Not unreasonable for something named "crypto", as in "hidden", but crypto doesn't have to be creepy!
A lion's share of people today are unfamiliar with the term, and for the community to keep going and the legacy to be passed on, like Prometheus, the members of the ecosystem must make everyone else aware that there is a better way.
Support is on the frontier of the battle for the human soul. Most people who come to crypto get very, very confused when looking at classical exchanges (and sometimes frightened) by what they see. It is often forgotten that the support's job to support, love, and encourage them and show them a way in through Merkle trees and stone walls of indicators.
Our support is the Paratroopers where others' is the Army. We make it our mission to provide only the best expertise in a friendly, awesome, and encouraging manner. That, unfortunately, is not what you'll find everywhere else.
We've gathered stories of grief, sorrow, and hopelessness from across the Internet so you can learn how tough it can be when support fails you. Get the weak-nerved and the pregnant aways from the screen! The following case scenarios of support incompetence are only for the seasoned veterans.
We are also listing an example of how Nominex would have done it because that is how you deserve to be treated. Got Aspirins ready? Let's go!
Where: Begins with Coin and ends with ...e
What: Not only does Coinbase collect your information, it also generates a level of service that makes it obvious that it would be much less painful for you to stick your tongue in a blender.
Which information, you say?
I don't want to give out any personal information because that's heresy in the world of crypto and contradicts everything that system was designed for, you say?
Well, let's provide you with a list of info Coinbase collects so they can take government surveillance to a whole new level:
"Full legal name, date of birth, age, nationality, gender, signature, utility bills, photographs, phone number, home address, and/or email. Passport, Driver's License, National Identity Card, State ID Card, Tax ID number, passport number, driver's license details, national identity card details, visa information, and/or any other information deemed necessary to comply with our legal obligations under financial or anti-money laundering laws. Employer Identification Number, proof of legal formation, personal identification information for all material beneficial owners. Bank account information, payment card primary account number (PAN), transaction history, trading data, and/or tax identification. Information about the transactions you make on our Services, such as the name of the recipient, your name, the amount, and/or timestamp… Survey responses, the information provided to our support team or user research team. Geolocation/tracking details, browser fingerprint, operating system, browser name and version, and/or personal IP addresses. Authentication data, security questions, click-stream data, public social networking posts, and other data collected via cookies and similar technologies".
Ok, so now you've given up every single bit of information you ever had, including what you write on Facebook. Congratulations! The data is ready to be shipped off to a third party to do KYC on an unsecured server to change hands a few times and be exposed to hackers who will be more than happy to use that data to take out 20 loans in your name. No problem. It's been done with far - far - less. Like, with 3 items from this list.
Now, you'd think that with this level of security you'd be more or less safe. Well, crypto is fundamentally secure because of decentralization. And now you've just given away all your power, which means logically the next thing that happens is your $700 XPR gets stolen and you hang on for an answer for 4 weeks with no end in sight because of mistake on their part. Ouch! Are you helpless? Yes. Why? Because you handed over your power to someone who knows it and now they don't care what you think. At all.
How it should have happened:
We will NEVER harvest or sell your data and we've even made the prospect mathematically impossible by removing all KYC on amounts under 3 BTC. In fact, we moved to Seychelles specifically so that we can grant our users this function. Also, if a transaction is taking even slightly more than a reasonable time, get in touch with us and we'll be happy to help.
UPD 09/06: Things are getting heated, states blockonomi.com:
"Game-breaking innovations and the ecosystem that surrounds them aren't without controversy. Crypto and blockchain technologies are no different. In recent weeks, cryptocurrency investors have opted in to delete their Coinbase accounts in the "#DeleteCoinbase" movement, as the American startup's business decisions have irked many industry participants."
NOTE: Yeah, you! We will give a cool bonus to that 66 % and generally everyone who decides to leave Coinbase: +20% of your deposit sum on Nominex is to be added to trusted trading, but no more than $2,000. Feel free to trade and withdraw all your profit.
How to get the bonus?
Find a similar post with a hashtag #DeleteCoinbase on a social media of your choice and share it
Add to the repost " #DeleteCoinbase and go to @Nominex" and screenshot proving that you deleted your account on Coinbase
Our community will guide you in receiving your bonus."
Where: begins with Bi and ends in E
What: Personal experience? Just to get an account on Binance you have to hand yourself over to the mercy of a webcam (not comfortable with that at all). Also, our antivirus is warning us later that day: "so-and-so is using your webcam". Not cool.
When you submit your highly personal information (passport), the system uses its highly intelligent VR augmented Reality AI system to read your face and compare it to the passport photo. Government surveillance much? We're not letting the CIA* into our house! But even if we did, verification failed to match our face to our passport photo anyway. And the whole process is finished. There's literally no access to the system. Why? Because it doesn't care about its users, only the money.
How it should have happened:
simple registration in under 20 seconds. NO webcam usage. No user verification failage.
Where: Starts with Bit, ends with the name of a bird
What: Uh-oh. More dirty laundry. Another lawsuit! However, if you did your research and know Bitfinex and Tether are owned by the same people, you won't be surprised there's a new Tether scandal. Are Poloniex and Bitttrex involved too?
We're physically hurting reading this:
"Support promised to resolve it within one or two days. Now it has been three days and where is my XRP? Where are you u/social_bfx?".
"Do not use Bitfinex, I REPEAT DO NOT USE... this is the most horrendous exchange on the market. They lie about volume, and the prices are sometimes way higher than most exchanges. Plus all this information leaking from Bitfinex'd on Reddit, confirms in my mind this site is one big scam, that doesn't care about customers or anything but money. Stay away cause' this ***** is going to ****** collapse like a house of cards."
But this though...the next quote is the masterpiece. If you sought to escape the global banking cartel because of government surveillance (thanks, Coinbase) or because crypto can't shut down your bank account, marvel at this.
"Your account activity has triggered a number of automated risk flags in our platform. This in itself is not a big problem, however, when this happens we wish the user to provide some information to understand the user's account history and objectives.
Accordingly, please provide us with the following details:
Reasons for transfers from and to your Bitfinex account;
A clear and detailed explanation of your account activity and objectives.
A detailed explanation of the sources of all funds deposited to Bitfinex; provide details on how and where you acquired the funds that were deposited to your account. Make sure to include TXids and addresses that describe the source of the funds deposited to your Bitfinex account.
Proof of source of funds confirming how the deposited funds were originally acquired.
A detailed description of the destination you are sending your funds to from your Bitfinex account.
Have you ever opened and used any other account(s) on Bitfinex? If so please provide the user name(s) and email address(es) of any account ever opened. explain why you operated more than one account if you have.
In addition to answering these questions, we will need to ask you to provide us with a scan of your current government-issued ID and an image of you holding your photo ID. Also, have a reference to Bitfinex and today's date displayed in this last picture – a note with the word "Bitfinex", today's date will do. Make sure your face will be visible and that all passport details are readable and that the images will be of at least 6 megapixels resolution and made under correct light conditions. The images need to be in JPG format and need to be the original images generated by the camera used.
IF you have an unverified account, you ARE now at risk with NO recourse."
Funny that no-one asks you to justify that it's your money when you deposit, huh? You can read more horrifying details here.
How it should have happened:
It's heresy for user funds to be locked as far as Nominex is concerned. And you will have complete and untainted privacy in every respect. Respect being the key word. That's why we offer NO KYC on all amounts under 3 BTC.
Support at Nominex (whether regular or VIP) will treat you like a human being and grant you the decency you deserve by default by being our equal. We answer all questions without exception and expanding into Turking and Asian markets following requests because we're building our business around the client. Make the right choice before it's too late!

*Do you think we're being a little too dramatic? All your financial transaction data is being audited and surveilled in real-time by 7 security agencies such as the FBI, the NSA, and the CIA. No joke. And with Coinbase offering DEA and IRS even more new surveillance tools a couple of days ago you should probably be worried.