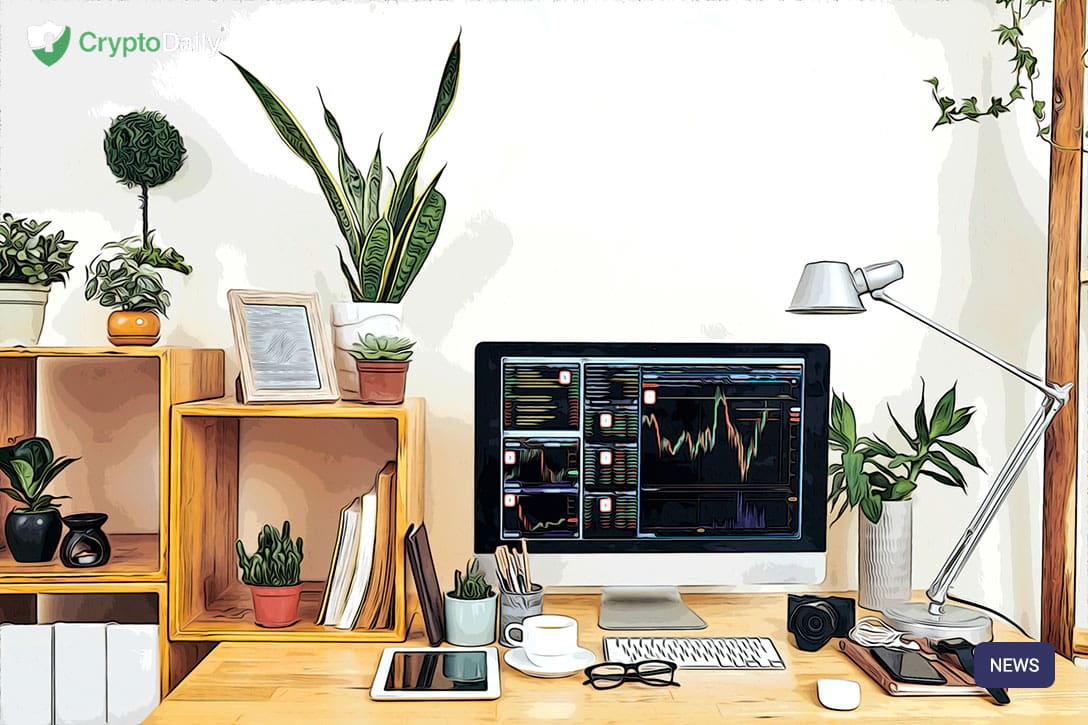 With a user-friendly application and a quickly growing user base, PrimeBit is getting ready to make a name for itself. This peer-to-peer crypto contracts trading platform. Their creed is to provide a fair way to trade cryptocurrency for everyone, no matter how much funds they have to invest. and exchange contracts with other members of the community.
Many people have difficulties understanding how derivatives work. PrimeBit solves this problem by introducing fixed-point value contracts. Each time the price changes by 1$ the value of your account goes up or down by a fixed amount. So it doesn't matter if you're a newcomer to the industry or a crypto veteran - PrimeBit is a platform tailored for all.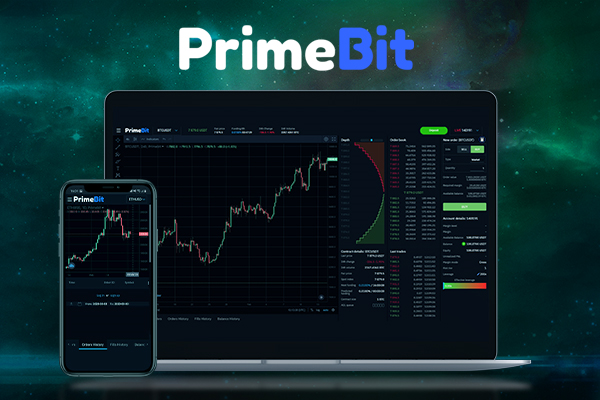 Different from the rest
You may be asking what makes PrimeBit unique to other exchanges. This peer-to-peer network deals with exchange contracts differently to other platforms. With an excellent user interface, there is no need to install the same app for desktop and mobile so you can rest assured it's smooth sailing from here!
Take a look at these video tutorials and see how easy it is to buy and sell Bitcoin with PrimeBit.
Here's the tutorial for mobile:
And for the desktop app:
On PrimeBit, you can trade BTCUSDT, ETHUSDT, and LTCUSDT with a Tether account.
Contracts
When using the PrimeBit exchange, you will be able to trade linear perpetual contracts for some of the biggest cryptocurrencies in the industry. This includes BTC, ETH, and LTC.
With high leverage on PrimeBit, you will be able to buy a contract with 200x the value size of your deposit. With a fixed value, no matter what direction the price goes in by $1, the value of your account changes by a fixed amount and for this contract, there is no expiration date. In its place, funding payments are exchanged between different contact parties.
Top security
With a lot of uncertainty and worry in the world right now, cryptocurrency may not be the first thing on your mind. But now might be the best time to make money trading digital asset contracts in the safety of your home. Especially, when BTCUSD has the chance to break the $10,000 resistance level.
Whatever happens to the cryptocurrency market in the future a secure and mobile trading app in your pocket is a must. PrimeBit team put years of experience in blockchain technologies and cybersecurity to create an easy and safe way to trade contracts and withdraw your profit.

For the easiest way to pick up your trading opportunities in times of crisis, head to PrimeBit WebTrader for smooth and easy user experience. As well as our PrimeBit WebTrader, the PrimeBit MetaTrader 5 is available for more than 40 languages from Dutch, French, Indonesian, Japanese, German and English. The list is almost endless!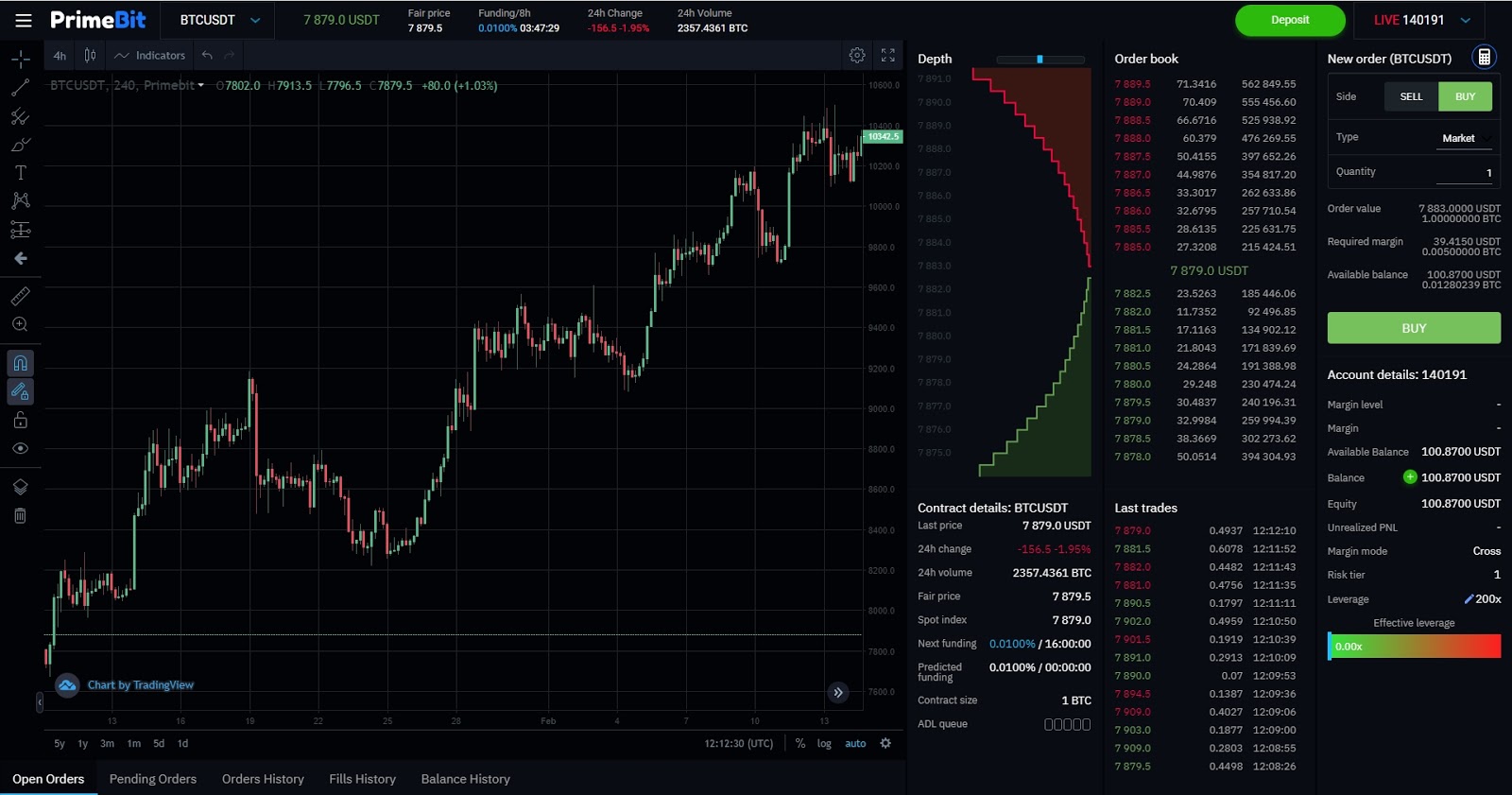 Affiliate program
With the peer-to-peer trading platform growing at an exponential rate, you'll be able to share your personal referral links to other users on PrimeBit. This will help you earn up to 20% lifetime revenue share for each new user that you bring onto the platform.
With the PrimeBit Affiliate dashboard, promotion code can be created as well as display ads and widgets, just to name a few. Your referral links will be able to be posted on your social media platforms as well as being able to run an email campaign if needed. And because the PrimeBit program is multi-level, lifetime revenue will be able to be earned as a reward for your affiliate's recommendations as well.
Take a look at the below graph to understand how much you will be able to earn with the affiliate program on PrimeBit.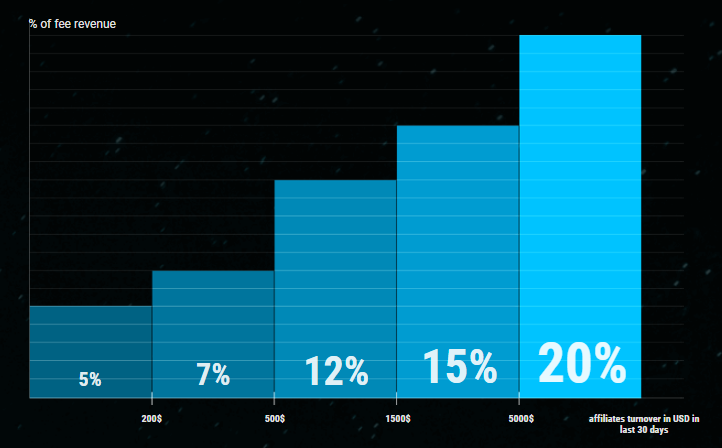 Opportunities for you
With high leverage, attractive contracts and unlimited profits with limited losses, PrimeBit is the platform for you. For those of you wondering about know-your-customer processes, there is no KYC on the PrimeBit platform.
Both Bitcoin and Tether deposits are accepted on the PrimeBit platform with no minimum deposits either! Also supported on the PrimeBit platform are instant withdrawals which are one of the fastest payouts you can find. When it comes to transferring your profits into your wallet, you don't need to worry about any unnecessary delays.
There are trading opportunities out there waiting for you, so head over to PrimeBit's website now and register to the exchange!
Disclaimer:
We aren't financial investors and this isn't financial advice. Please do your own research before putting your money in a cryptocurrency and always remember to trade safely.