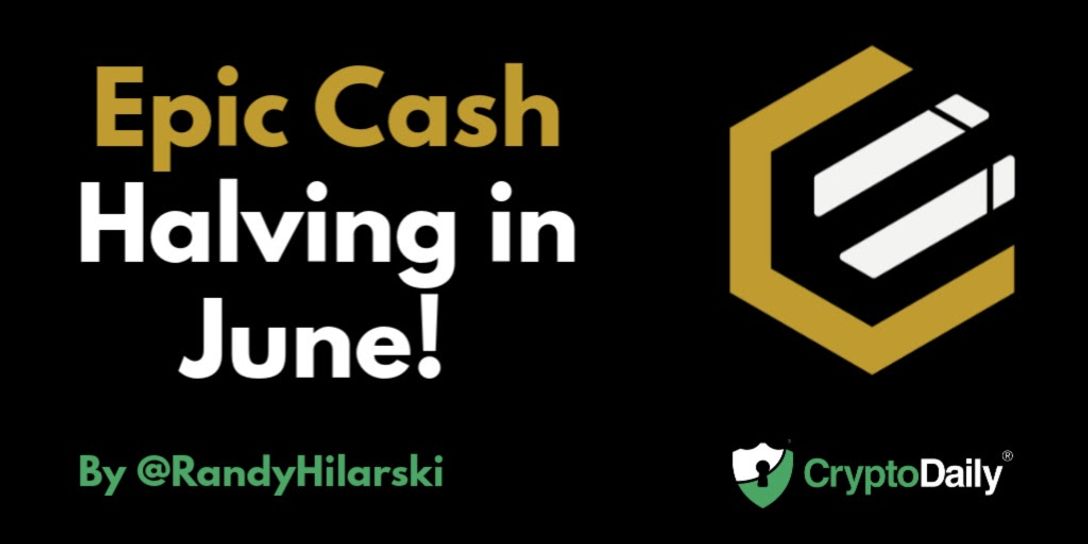 Similar to Bitcoin, Epic Cash has a Block Reward Halving Written into its Code.
The Epic Cash halving is to happen at block 480960, which is scheduled to happen around the 26th of June 2020. This is huge for Epic Cash as the block reward will drop from 16 Epic per block to 8 Epic per block. There are a total of seven halvings for this privacy coin utilizing Mimblewimble and Coinjoin to keep your transactions private.

Epic Cash will keep cruising along until the Bitcoin singularity.
Exactly like Bitcoin, the maximum coin supply of Epic Cash will be 21 million coins. The singularity with Bitcoin is set to occur some time in 2028.

Why I am So Bullish on Epic Cash and the Halving.
A lower supply coming to market is a positive thing for price appreciation.

The inflation rate is cut in half due to the halving.

Epic Cash was recently listed on Coin Market Cap. The community has seen a surge of new users.

Strong hands are buying Epic Cash.

When the world finds out that the majority of their cryptos are not private, they will turn to coins with more privacy like Epic Cash.
Why is Privacy so Important?
Lately I have been seeing many people online saying that they don't care about their privacy when it comes to their cryptocurrencies. I thought this statement was pretty odd and I like to respond with this, "would you want everyone in the world to know your bank account information?"
I have a story that is pretty relevant here. My wife and I are pretty well known in the crypto space and we like to attend events. We have attended events in Poland, Colombia, Argentina, Holland, Portugal, Germany and of course in our country of Panama. You see we were well known for our work on the Steem blockchain. Anyone who cared to view our wallets on Steem could. This was not something we took lightly. While others would openly brag about their holdings, we would purposely sell Steem to keep our accounts below a certain threshold. If you don't understand the dangers of a public blockchain, when your name is publicly attached to it, then I don't know how I can help you.
The moral of the story is that privacy matters when it comes to money. Epic Cash provides it in spades.
If You are a Crypto Miner. Epic Cash is Worth Taking a Look.
Epic Cash uses three different mining algorithms. RandomX (CPUs), ProgPow (GPUs) and CuckAToo31+ (ASICs). The blocks are mined every 60 seconds. There is a huge opportunity to mine this coin. If you need technical information or just want to chat about Epic Cash, you can join the Epic Cash Telegram channel.