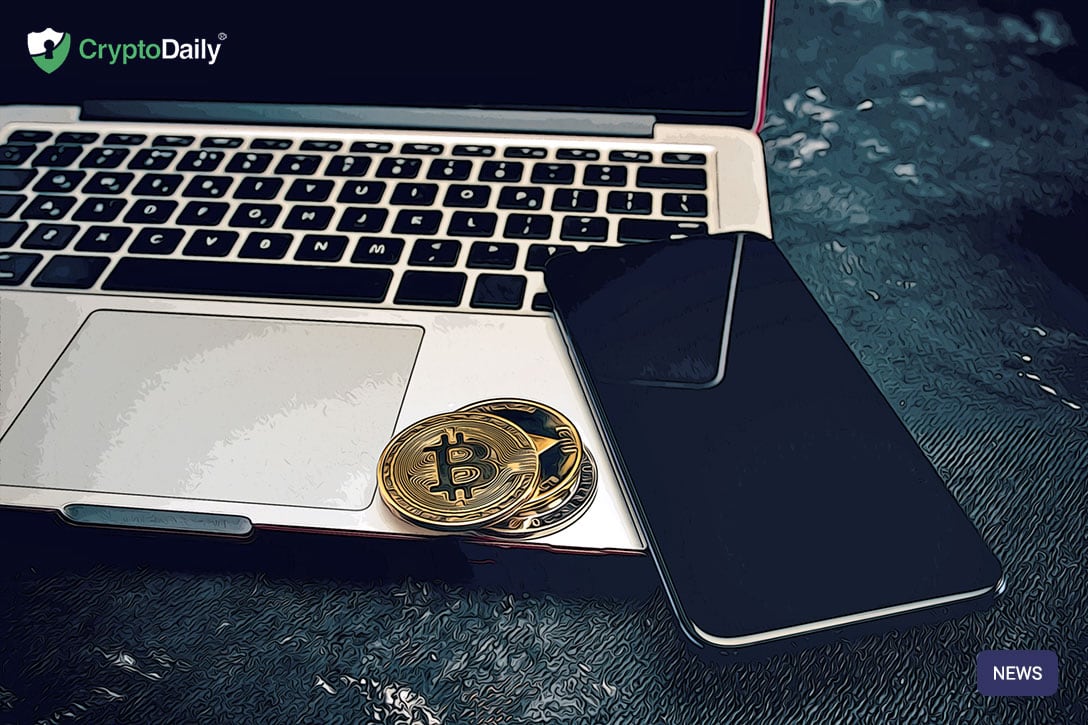 During the huge market fluctuation recently, crypto derivatives such as bitcoin futures contracts are growing in popularity. BTC futures trading is popular because it allows traders to make profits by correctly predicting if BTC will either increase or decrease in value. Besides, traders can use leverage to enlarge their initial margin and purchasing power. For example, with 100x leverage, you can buy (long) or sell (short) 100 BTC contracts with only 1 BTC used as margin.
So, where can you trade Bitcoin futures with 100 leverage?
Bexplus – No.1 BTC Futures Exchange with 100x Leverage
Bexplus is an advanced bitcoin-based cryptocurrency exchange offering 100x leverage crypto futures trading. Establish in late 2017 and registered in Saint Vincent and the Grenadines, Bexplus has set offices in Singapore, Japan, US and Brazil and is constantly expanding worldwide. In Bexplus, 100x leverage is applied in BTC, ETH, EOS, LTC, XRP futures contracts, which is yet a rare possibility on the majority of crypto exchanges, with maybe a handful of legitimate providers.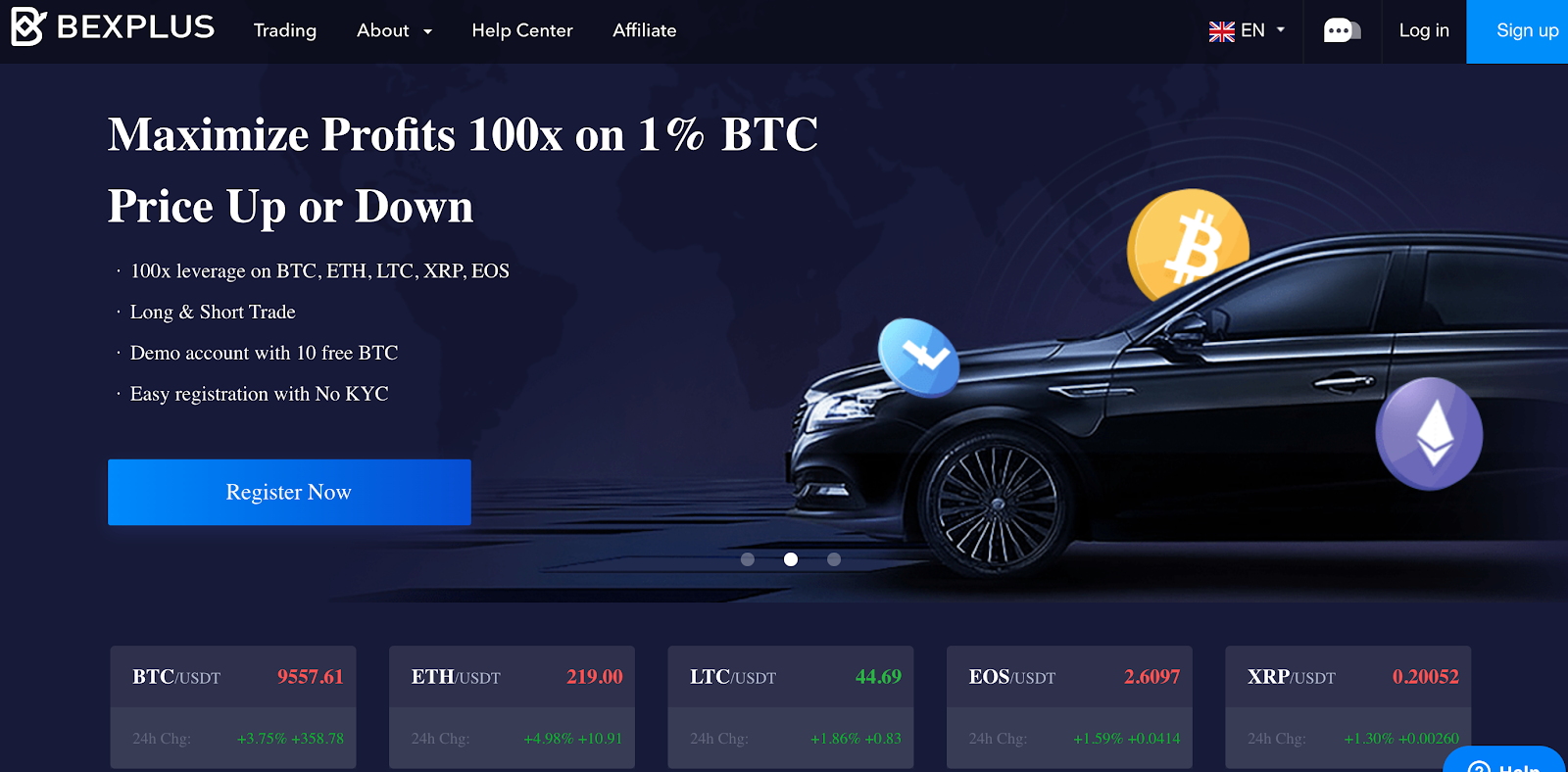 The highlighted features of Bexplus
Fast registration with NO KYC
All traders in the cryptocurrency market including investors in United States, United Kingdom and Canada can register an account and trade in the platform. Only with email, you can sign up an account in 30s with NO KYC required.
No Deposit Fee & 24/7 Withdrawal
Bexplus doesn't charge any deposit fee, you only need to pay for the miners who confirm the transaction. You can submit the withdrawal request anytime you want, and it will be processed and credited in your wallet in 30 minutes during work hours.
High Security with 2FA Protection
Bexplus users can bind a 2FA setting to their own Google Authenticator which only grants permissions from their own mobile phones.
Useful Risks Management Tools
Bexplus provides P/L calculator which helps you to evaluate the potential profits before you entering the real trade. Besides, you are allowed to set Stop Loss/Take Profit to lower the risks and guarantee the profits in the opened positions.
Trading Simulator with 10 Free BTC
If you are new to the BTC futures market, you can familiar yourself with the perpetual futures contracts by trading with the 10 free BTC in simulated mode.
Trade on Android & iOS
Bexplus creates a mobile trading experience that is smooth, simple, and professional as it is on the webpage. The official mobile apps can be downloaded from Google Play and Appstore.
Interest-bearing Wallet
Bexplus launches BTC Wallet especially for users who have not much experience in futures trading and want to earn money without risk. BTC wallet is an offline storage system encrypted with multi-signatured technology. All BTC stored in the wallet will be highly secured and protected. Deposit BTC in the wallet, you can enjoy up to 30% annualized interests.
Latest Activities in Bexplus Exchange
100% Deposit Bonus – Up to 10 BTC Giveaway
The deposit activity is available on Bexplus. When you finished deposit, you can contact the support or investment consultant for 100% free BTC bonus. For example, if you deposited 2 BTC, you will get 4 BTC in total credited in your account. In this way, you can enlarge the margin and get more chance to make greater profits, which is withdrawal as well.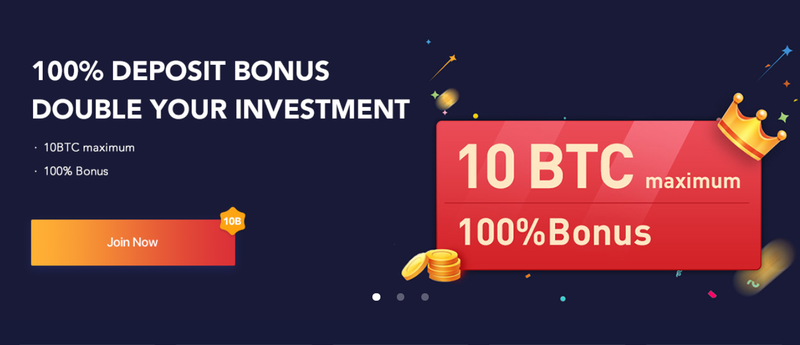 10% OFF Transaction Fee
For active users, Bexplus offers 10% OFF transaction fee to them. Active users are defined as those who have traded ≥ 0.05 BTC in the last 30 days traced back since the day of your application. Once your trading records are checked, you will receive a message. (The requirement on trading will consider all trading turnover, meaning that several transactions can be counted to a total.)
Joining Bexplus now to claim the 100% BTC bonus and enjoy 10% OFF transaction fee. Start the road to profit by trading 100x leverage perpetual futures contracts!