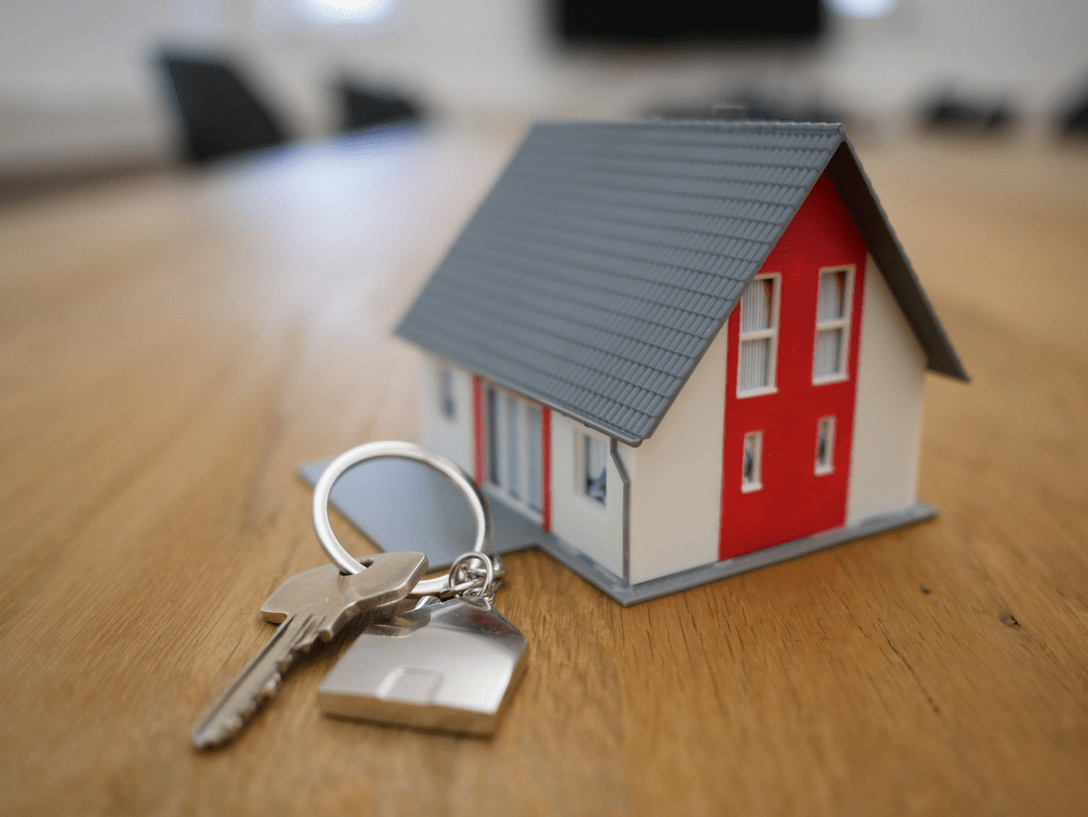 Photo by Tierra Mallorca on Unsplash
Bricks and mortar were the infallible assets that were never going to go down. "Put your money into real-estate and forget about it" was the rock-solid advice. This has held firm for decades as house prices have continued their skyward climb with only the odd minor blip here and there.
That was until now…
The mismanagement of the economy and living far above our means has meant that the time of reckoning is nigh. Real-estate is now just one of the many bubbles ready to pop across most asset classes and a resultant crash in house prices looks to be just around the corner.
As the real-world economy goes into a nosedive, money is coming out of stocks, bonds, and treasuries and some of it is going into the traditional hedges of gold and silver. Also, some of this wealth is going into a very untraditional Bitcoin, the new asset class on the block, riskier perhaps, but the one with the most perceived upside.
Bitcoin runs on its own blockchain which gives it those highly prized traits of immutability, scarcity, and no intervening third parties.
Blockchain is becoming key for so many industries, and real estate, in particular, is a great use-case because proof of ownership of property can now be indelibly stamped on the blockchain. Also, the coming of security tokens means that fractional property ownership is a definite future move.
Monopoly meets Decentraland!
Virtual worlds are taking off in the realm of blockchain and those with foresight are buying plots of land at today's low prices, hoping for large returns in the years to come. Cryptocurrency projects such as Decentraland have launched and investors, large and small, are snapping up plots of land with an eye to the future.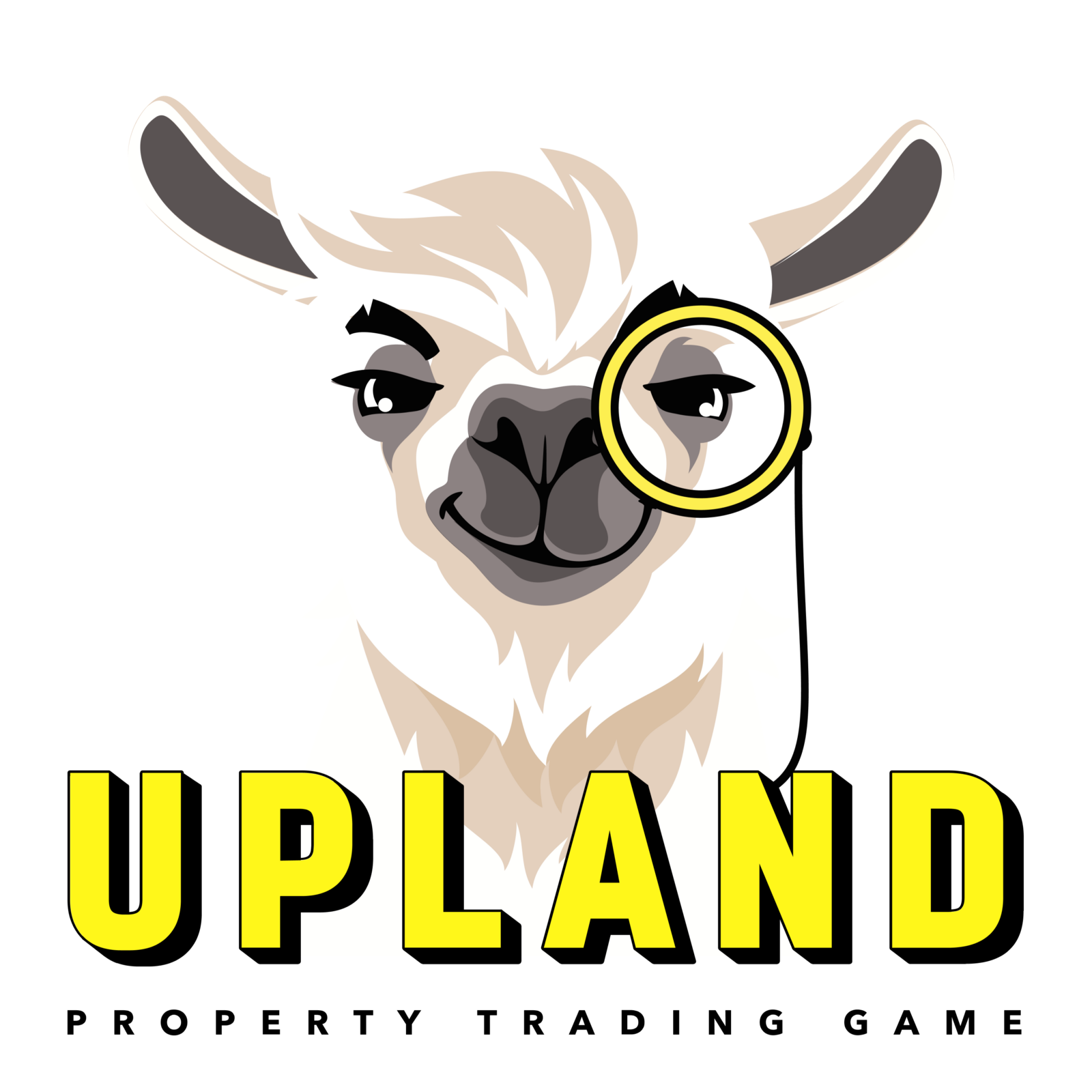 Upland.me is the brain-child of 3 entrepreneur friends. After playing monopoly and watching an episode of 'Stranger things', they put their heads together and came up with the idea of a virtual property world based on the real world.
The first virtual property world is based on the city of San Francisco. Visitors and players in this world roam around the city looking for properties to buy. These virtual plots of land are mapped to the exact same property addresses in the city so you can know exactly what the property looks like in real life.
Travel is enabled by an icon called a block explorer, similar to those used in the game of monopoly. As this icon travels in random directions it discovers properties that can be bought. Prices vary depending on the size of the property and whether it is in an exclusive or important area of the city.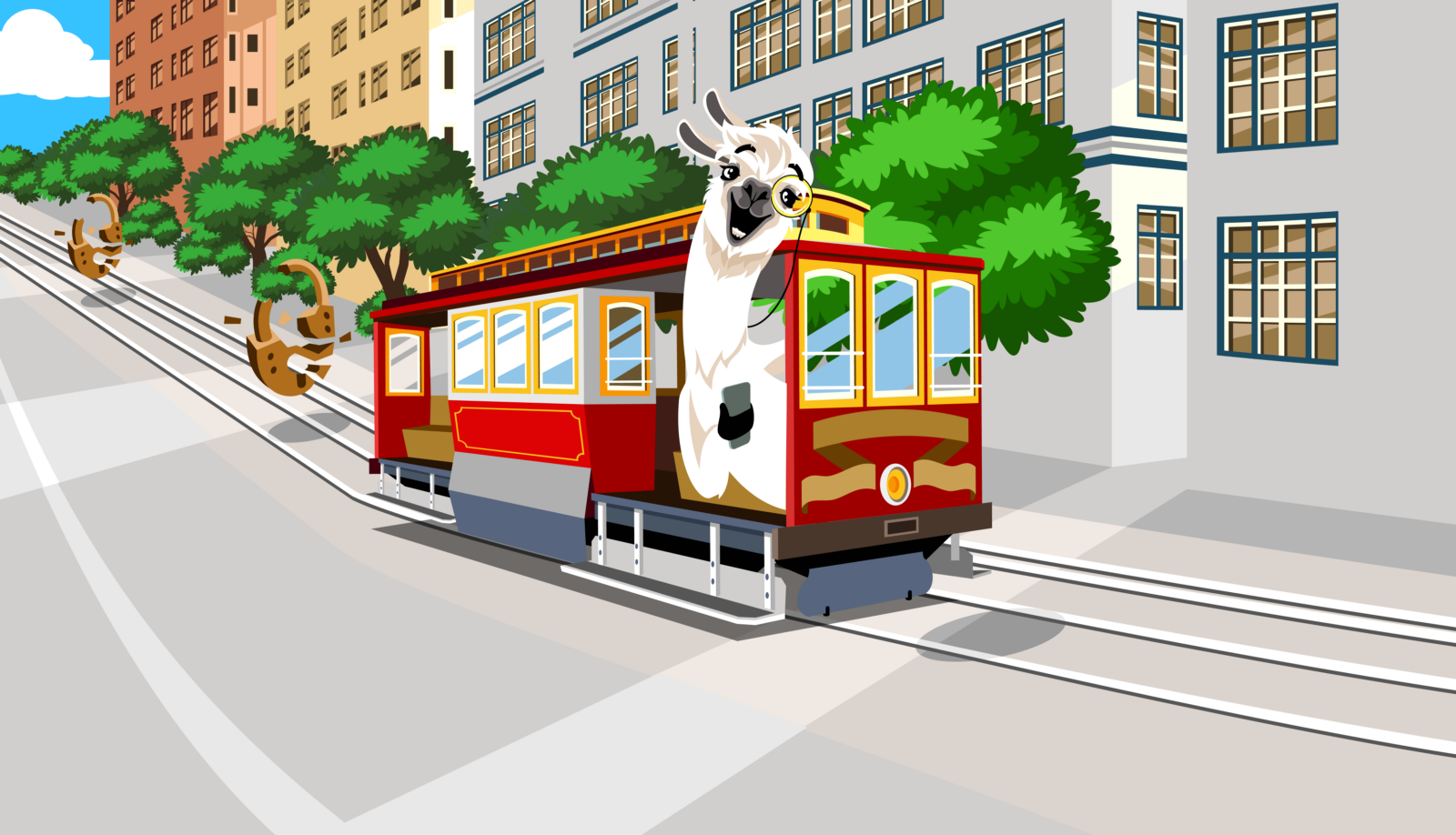 There are around 150,000 properties in the Upland version of San Francisco and about 35,000 of those are now minted (owned). For a small property in an average residential area, a property can cost as little as 2000 UPX which is about $2, while large properties in an exclusive area can cost millions of UPX (thousands of dollars).
Upland is available cross-platform on the web, Appstore, and Google Play. Players have some good options for buying UPX and can do this with a credit card, PayPal or Cryptocurrency. New players to the game can use the following link and receive a double sign-up bonus:
https://discover.upland.me/cryptodaily
UPX is the token and in-game currency used in the Upland world and it is based on the EOS blockchain. It's super easy to get set up as a player on the Upland platform given that the Upland game client takes care of all the behind-the-scenes stuff such as private keys and wallets etc. This enables the game players to just get on with playing in a simple yet colourful and exciting interface.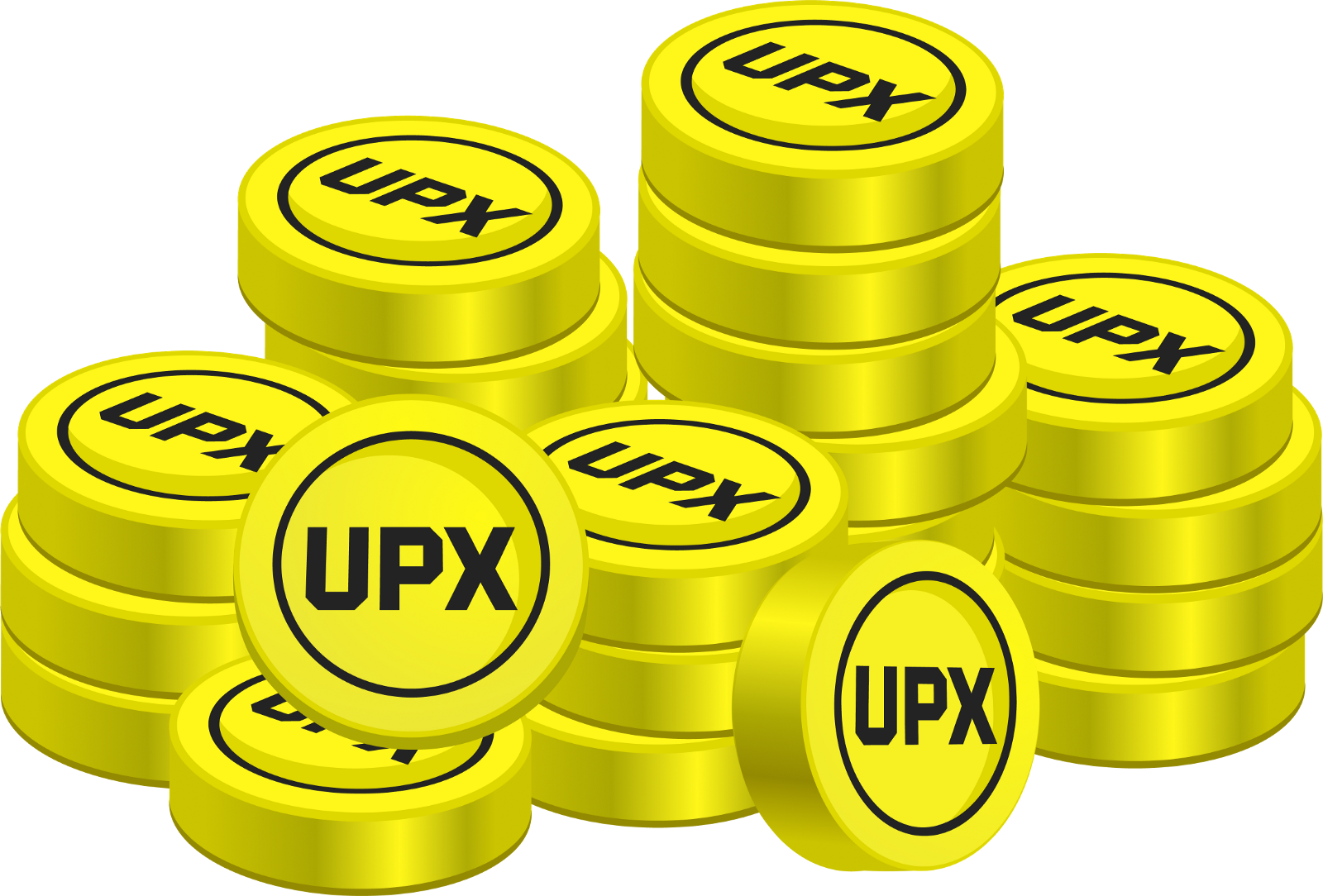 Upland permits absolute ownership through the use of non-fungible tokens, which allows players to trade and sell their digital property with no restrictions whatsoever. Once a property is purchased, the ownership details are recorded on the EOS blockchain for prosperity.
The subtleties of game-play
The main way of leveraging up your wealth in Upland, besides just buying and selling properties, is to build 'collections'. A collection is one or more properties that have something in common, such as being on the same street or in a particularly exclusive area of San Francisco such as Nob Hill, Lombard Street, Haight-Ashbury, or the Financial District.
The most expensive and sought-after collection category in the game is the 'Ultra-rare collection'. The most expensive collection here is 'The Curator', which consists of owning 3 of the many San Francisco city museums.
As a player completes each collection, they are first awarded a bonus amount of UPX depending on the rarety of the collection. Also, from that point on, the player earns a multiple on the earnings of all the properties in that collection per month. The rarer and more numerous the collections, the higher the multiple on that player's property earnings.
Buying properties in strategic areas of the game in order to flip them and earn more UPX is also a good ploy. As properties become scarcer as they are bought up, collections will be harder and harder to complete, so if you are sitting on properties in the most valuable streets or districts then you can sell them to players desperate to complete their collections at a distinctly higher mark-up value.
One recent transaction involved a property, whose initial price was 280k UPX. This was part of the 'painted ladies' collection and this helped it to sell for 1.5M UPX — around 5 times its purchase price!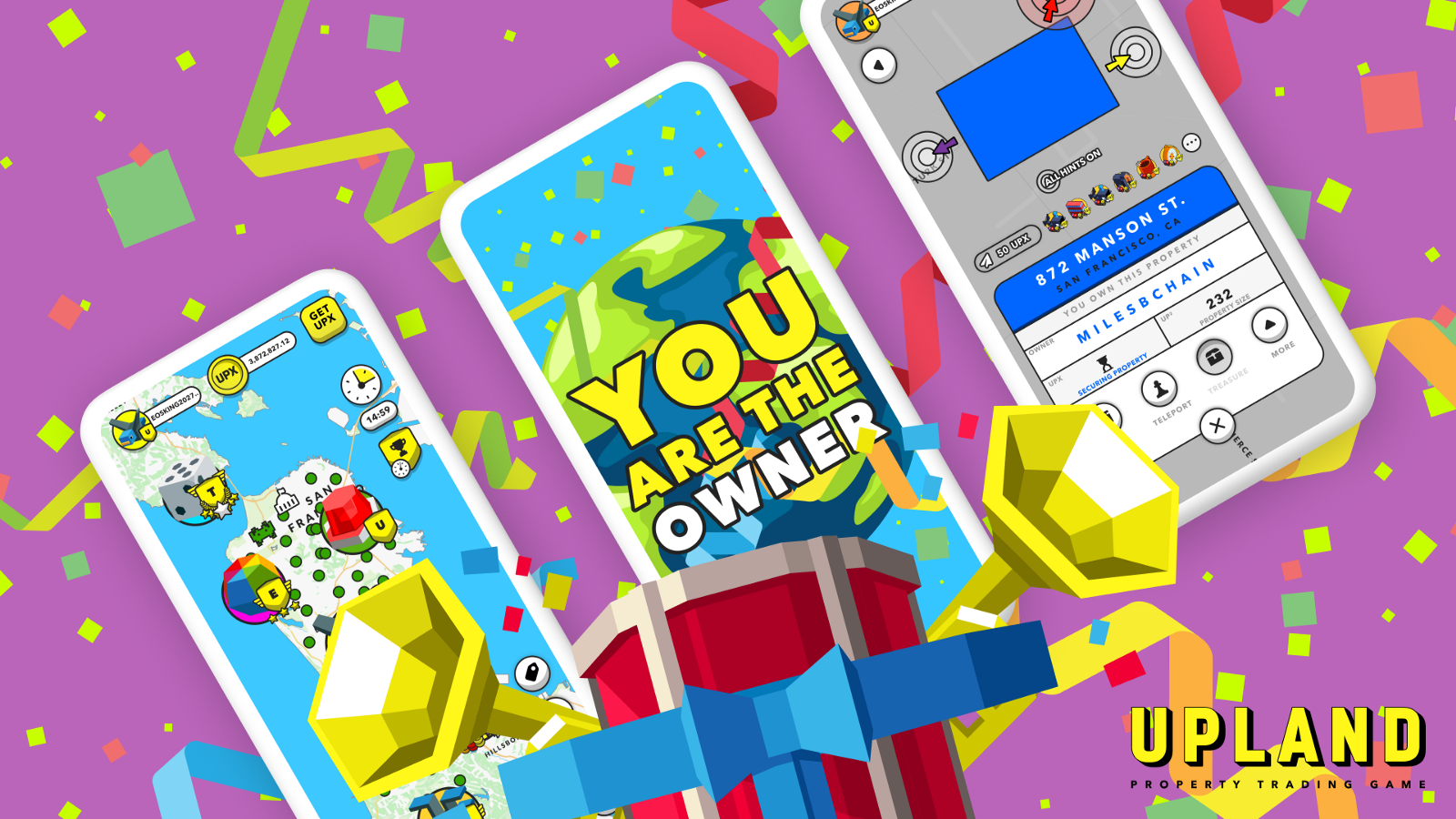 Even for normal properties, the yield is 17% p.a., and that's without the collection multipliers that can boost this percentage by as much as 3x. Knowing this should help potential players to realise the possible upside here and encourage them to start their Upland property portfolio.
A future upgrade will even enable properties to be developed (by adding buildings) and also businesses will be able to be run out of them. Imagine businesses as varied as a virtual day nursery, a car dealership, or a language school — the opportunities are endless!
Another area of the game is Treasure Hunts. In competition with each other, players use their explorers to trawl through the city looking for clues. These can be found in certain properties in the form of arrows that point in the direction of the treasure. The treasure consists of awards in UPX and is a great way to earn more in order to fund further property acquisitions.
The Upland vision
Upland's three overlapping strategic pillars are:
Entertainment
collecting, treasure hunts, events
Business
buying and selling properties
creating and running businesses
*tokenised real-world assets
Community
Forums where players can socialise
community-driven hosting of events
*Tokenised real-life assets can be another huge growth area that might attract a lot of new players interested in owning these assets. To give you an idea of the possibilities here, picture a beautifully looked-after antique classic car in the real world. Tokenisation could allow players of the game to own a piece of that car in real life and then to actually drive it through the virtual streets of San Francisco — just one more example of the thrilling opportunities planned for Upland in the near future.
Partnership
The newest partnership for Upland is really creating some stir. It has recently teamed up with Linden Lab's Tilia. Linden Labs is the company behind Second Life, the largest and most successful 3D virtual world which boasts 2 billion users and a $500 million economy. Tilia drives this economy in its function as a fully licensed money transmitter. Transactions with this provider are secure and massively scalable.
This partnership will enable players to sell their digital assets in Upland (Property, virtual cars, and other upcoming assets) for fiat ($) to other players. This means they will have a way to extract value back out of the game — something other games haven't been able to achieve. As well as further incentivising existing, and other potential players, this will also help to bring on board those who aren't familiar with blockchain/crypto and any of their perceived obstacles.
Conclusion
Add to all the good news the fact that New York is about to become the next Upland virtual city and you can see this project making some serious traction. The future would see other world cities being franchised out. I can already picture the excitement as London and Paris become part of the Upland scene with airports (owned by groups of investors) allowing players to travel between each city.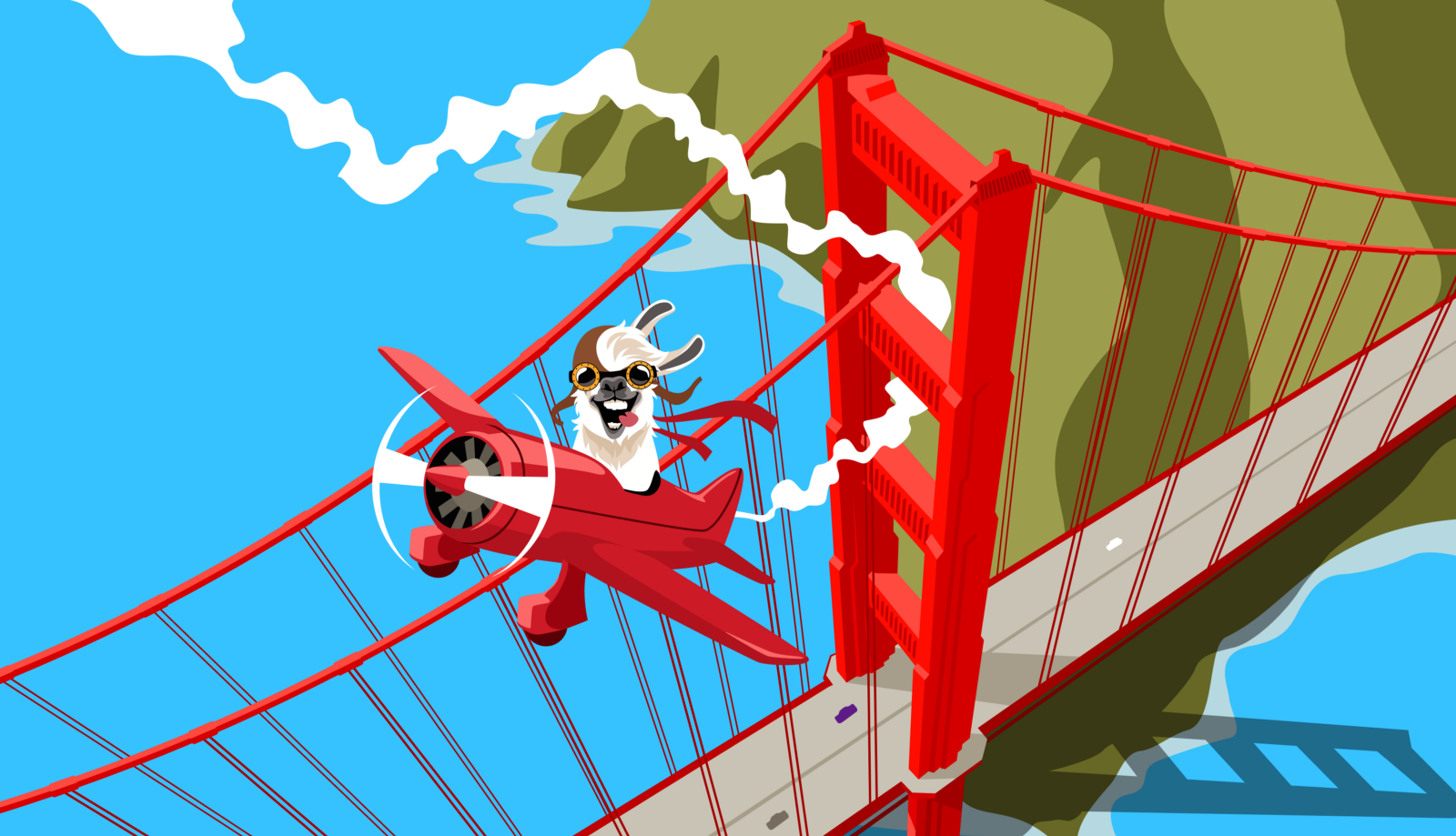 When Twitter first arrived on the scene back in 2006, I just didn't get the implications for how this would disrupt social media. I read a couple of tweets and saw someone announcing to the world that they had just made a cup of tea. I thought to myself this is utterly useless and disregarded it for a few months.
When I came back to it and saw how it was being used it really blew my mind and I knew I'd been very wrong about my initial assessment.
In the same way, a virtual property trading world may seem to be a playground for nerds and those with more money than sense. However, when this catches on and potential investors grasp the notion that they can outright own properties that have a scarce supply, and own and run businesses, just as in the real world, then the Upland property boom can really begin in earnest.