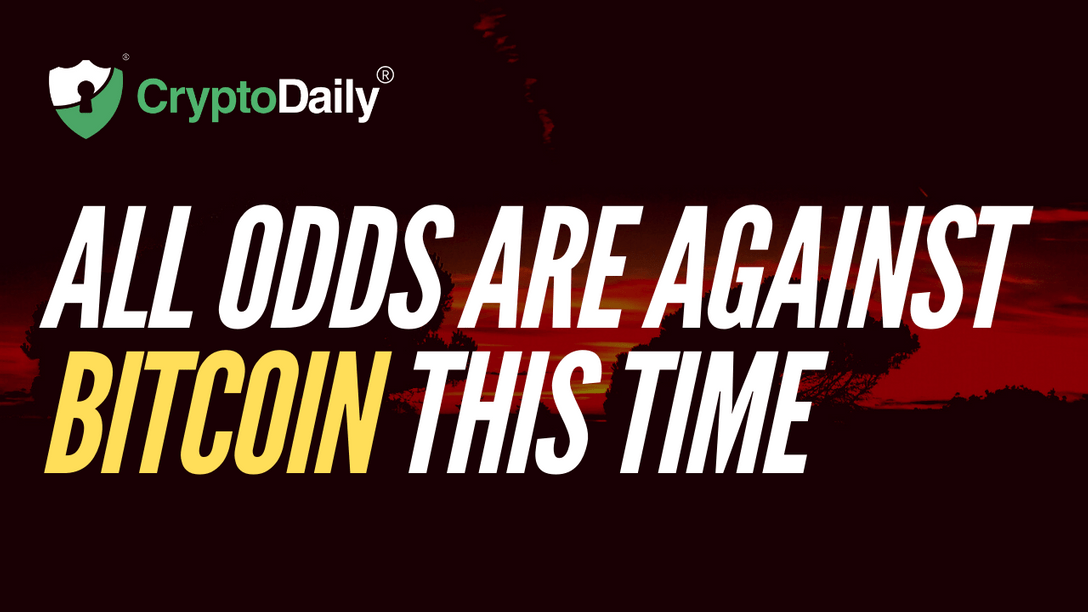 Bitcoin is on the verge of a major decline. This time the odds are against it both as a "safe haven asset" and as a "speculative asset". Whether you compare it with the stock market or the oldest safe haven asset known to man, gold, it is primed for a major correction either way. The price of Gold (XAU/USD) broke below the key rising wedge today and is now struggling to hold its ground above a key horizontal support which it is ultimately expected to break below.
Meanwhile, Bitcoin broke a key trend line support and is now eyeing further downside. The situation is worse for BTC/USD this time not only because of other markets but also because of Bitcoin itself. The mempool is getting congested with a lot of pending transactions. Network activity is slowing down and the fees are rising again just as they did around January, 2018 when Bitcoin topped out around $20k and embarked upon a major downtrend. This time, the risks are much higher as Bitcoin risks a 51% attack and it has a long list of enemies.

Just recently, a wallet from the Satoshi era became active after being dormant this whole time since 2009 and moved 50 BTC. There are some claiming that the wallet either belongs to Craig Wright or it is made to seem that way while he is embroiled in a legal battle with Ira Kleiman. No matter who it belongs to, it is certain that it had to be someone close to Satoshi. The sudden activity in this wallet after all these years is suspicious. That coupled with Bitcoin's technicals and the worsening economic situation because of rising Covid 19 cases and the lockdown indicates that a lot of people that have been holding on to their coins for a long time might finally decide to sell this time fearing a recession, now that it has become clear that Bitcoin is no safe haven asset and has performed really poorly in times of a stock market decline.