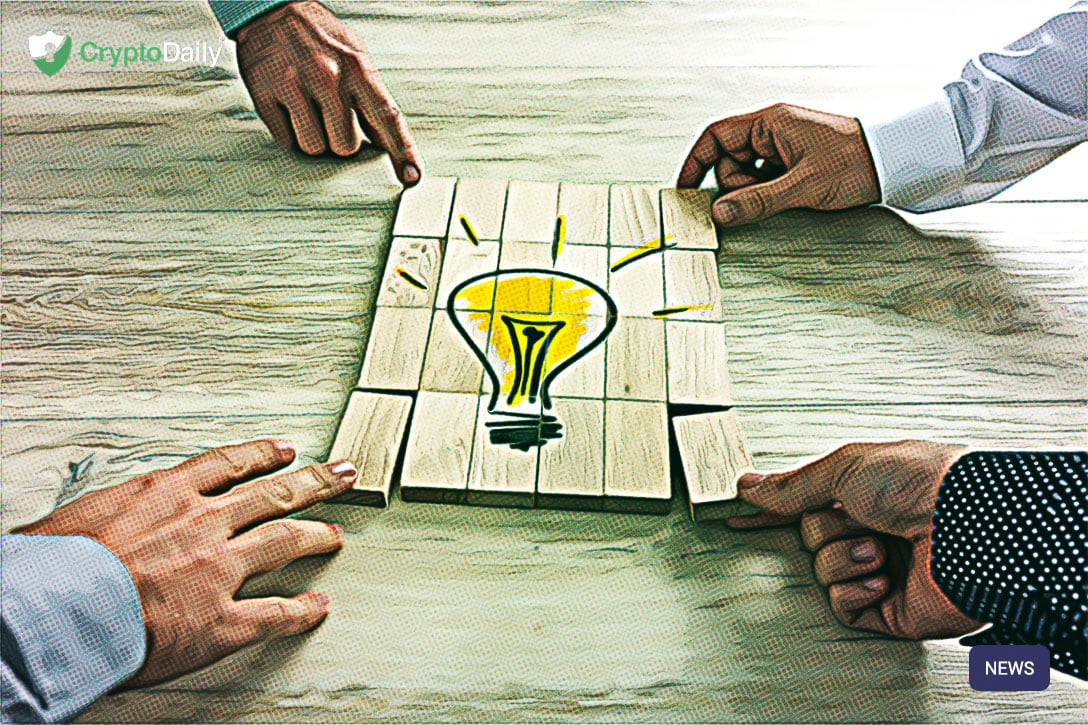 Tron, a popular decentralized blockchain protocol and content distribution platform has just laid the foundations of its decentralized finance ecosystem with the launch of JUST—a decentralized stablecoin lending platform.
Tron's First DeFi dApp
In short, decentralized finance, or DeFi, is the term used to describe the financial infrastructure and applications built on top of decentralized blockchains.
In the last year, DeFi apps have seen their usage climb dramatically as cryptocurrency holders increasingly began leveraging them to turn exit volatility, secure collateralized loans, and access crucial financial infrastructure in places where traditional options are lacking.

And now, Tron is muscling in on the action. In early April, Tron made its first foray into the DeFi industry with the release of the TRON-powered stablecoin lending platform—JUST. Through the JUST Network, TRX holders are able to get their hands on a new TRX-backed stablecoin known simply as USDJ.
USDJ is pegged 1:1 to the US dollar (USD) and has its stability maintained by a series of financial incentives and policy tools.
Billed as "everyone's stablecoin" on the official website, USDJ is issued by the JUST Foundation, and users can receive USDJ by collateralizing TRX and forming a debt position with the JUST smart contract. This allows TRX holders to temporarily exit volatility as and when needed, allowing them to hedge the market, perform stable cross-border exchanges, and more.
When the user wants their TRX back, they simply redeem their USDJ to close their collateralized debt position (CDP) and their TRX will be returned.
(1/6)And here is another wonderful news for #TRON #TRX holders!#JUST foundation will airdrop $JST tokens every month during the next two and a half years and the ONLY users who are eligible for the #airdrop are TRON $TRX holders!

More details below: https://t.co/AkEUVYEVIq

— Justin Sun (@justinsuntron) April 15, 2020
As the first DeFi platform launched on the Tron blockchain, JUST is being prioritized as one of Tron's major projects, and will likely feature heavily throughout 2020. As part of this push, Tron CEO Justin Sun also recently announced plans to airdrop a total of 217.8 billion JUST (JST), or 2.2% of the total supply to TRX holders, beginning on May 20.
As the governance token for the JUST platform, JST holders will be able to vote on policy changes to USDJ issuance and are rewarded for participating in USDJ governance.
Justin Sun Continues Expansion Efforts
This isn't the first time Justin Sun has thrust Tron into the stablecoin industry. Back in March 2019, Tron joined forces with Tether to launch the USD-pegged USDT stablecoin on the Tron blockchain as a TRC20 token.
Since then, the number of people using TRC20-USDT has skyrocketed, and TRC20-USDT tokens now constitute more than ten percent of the circulating USDT supply—due in part to an early reward plan that incentivized early holders with up to 20% APR for simply holding TRC20-USDT during the promo period.
Tron has also seen its use as a smart contract platform and dApp ecosystem climb considerably in recent months as the number of unique Tron dApp users increased by 18% in the first quarter of 2020 alone. Likewise, thanks to its acquisition of BitTorrent in 2018 and Steemit back in February, Tron is already well on its way to becoming the decentralized infrastructure platform and content ecosystem that was promised in its whitepaper
With the launch of its first DeFi dApp, Tron is continuing to round out its now extensive product offering, solidifying its status as one of the most fleshed-out blockchain platforms currently in operation. But can it maintain this momentum, or will it eventually run out of steam? Only time will tell.