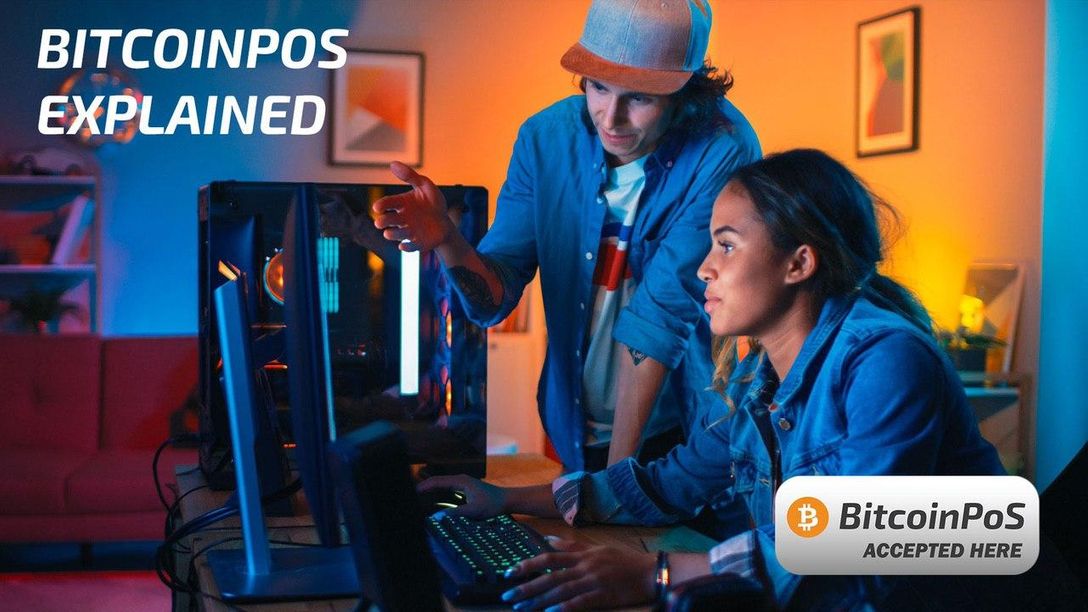 DeFi has become one of the great success stories in the cryptocurrency space. Ethereum clearly has the lead, to the point that when we talk DeFi most people associate the concept with the Ether development ecosystem, very few of us think Bitcoin. Yet, there is a vibrant community bringing DeFi to BTC and expanding the possibilities of the first cryptocurrency.
What is DeFi?
DeFi is short for Decentralized Finance. DeFi then refers to bringing the traditional financial services into decentralization. These include digital assets management, decentralized exchanges, crypto lending, decentralize FIAT ramps, marketplaces, stable coins, and many more which are yet to be invented.
Given the versatility and a vibrant development community, the Ethereum blockchain is the main choice for the DeFi products and services, but that doesn't mean it's the only one.

Bitcoin by itself may be considered the precursor to decentralized finance. Those who use Bitcoin act as their own banks when they control their private keys. This allows BTC to be exchanged with whoever is a willing participant. This is a new form of "permission less" transfer of value. This rudimentary archetype of decentralized finance kickstarted the whole trend and remains at the core of Bitcoin. This positions the cryptocurrency to attract developers and companies to use BTC in a new wave of DeFi. For now, we may associate DeFi with Ethereum, but projects are ready to bridge the gap and we will review a few of them in this article.
Before we begin to analyze some DeFi projects, check out this article on Blockchain Development.
Asset Management Tools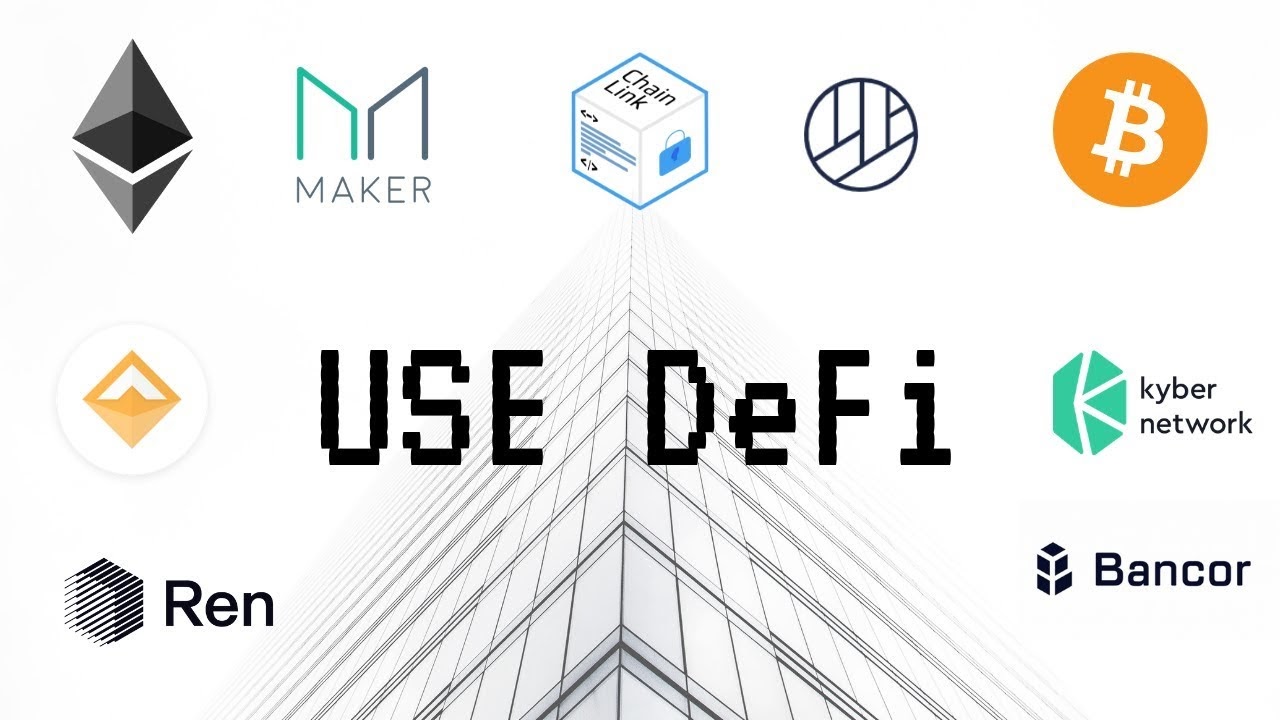 Asset Management Tools are those that allow a user to store, swap, stake, and many other things their crypto holdings. Here are some examples in the Bitcoin space.
Bitpie: this is a multi-blockchain mobile wallet. The Dapp enables users to exchange their holding, totally under their control. It works with BTC, ETH, EOS, and TRON.
Joule: this is an open-source Chrome extension that enables the use of the Lightning network right in your browser. Their user-friendly UI promises to be a replacement for the command line. Joule handles payments, invoices, and all of the features of the Lighting Network.
ZenGo: this is a Bitcoin and cryptocurrency wallet with native UI integrations with DeFi lending protocols and staking providers. It does no use a Private Key to secure assets. Their cryptographic protocols do not use keys and yet they have no custody of the assets secured in their network.
Decentralized Exchanges (DEX)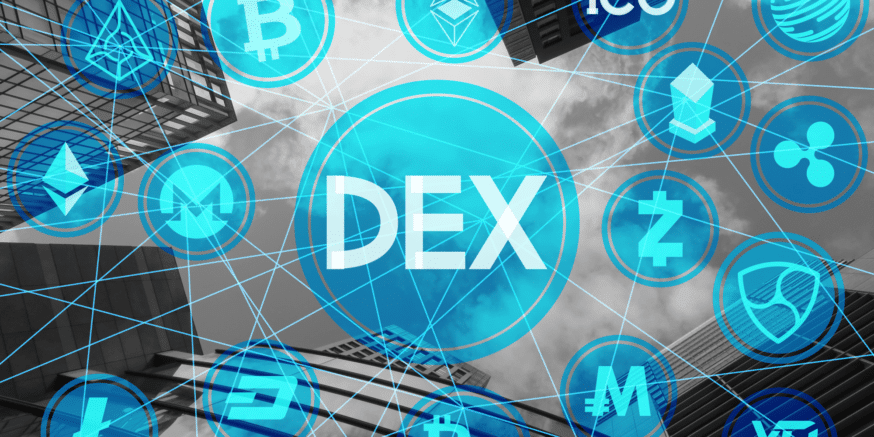 Exchanges were the first viable business model in crypto. The early exchanges proved the need and demand for crypto-assets and made the first inroads into adoption. Those centralized exchanges were not without flaws and were the subjects of large hacks and theft of cryptocurrencies.
In response, a new type of exchange was born, the Decentralized Exchange. These non-custodial spaces to exchange assets are in their early days, yet they still are pushing change in the DeFi world.
Atomex: this DEX allows the secure and anonymous exchange of Bitcoin, Ethereum, USDT, and Tezos via its own desktop wallet and also provides integration via its low-level APIs.
Bitsquare: this is a peer-to-peer marketplace for Bitcoins and other cryptocurrencies. It does not require a name, email, national ID nor verification. It is also fully decentralized.
JellySwap: this is a cross-chain exchange powered by decentralized atomic swap technology.
Although not fully decentralized, the leading peer-to-peer exchange, Remitano is regulated to prevent scams and theft of crypto assets. Check out this article on the various ways to make money online with Remitano.
Bitcoin Lending
Xcoins: this is a P2P lender platform where people lend their BTC, in exchange for monthly PayPal payments at various interest levels. The interest rates varied between lender to lender and the borrower is free to choose the most convenient.
SALT: A lending and borrowing space designed to allow crypto holders to leverage their crypto-assets by making secure loans.
BTCPOP: it is a platform that offers matching services for lender and borrower. This opens a large pool for crypto lending and borrowing options for entrepreneurs, individuals, and new companies on a global scale.
BlockFi: this platform lets users' crypto work and earns them monthly interest payments in the asset-type which they have deposited on the BlockFi site.
Constant: this is a P2P lending algorithm that matches investors with borrowers using the lender's interest rates as criteria.
DeFi Bitcoin Infrastructure
The DeFi revolution would not mean much without the developers out there building the necessary infrastructure to expand the uses of Bitcoin.
RSK: this is the open-source smart contract platform secured by the Bitcoin Network. They are looking to close the distance with Ethereum and other smart contracts friendly platforms by allowing Dapps to be build using the Bitcoin Blockchain.
MoonPay: this is a fiat money on-ramp which facilitates mobile and web developers the ability to purchase virtual currencies using a credit card.
REN: this is an open protocol that aims to give access to inter-blockchain liquidity for decentralized applications.
Stable Coins
Wrapped Bitcoin (WBTC): the aim of this project is to standardize Bitcoin to the ERC20 format. Then, smart contracts are able to be written for Bitcoin in the Ethereum Blockchain. WBTC is bringing the liquidity of Bitcoin to the Ethereum ecosystem including decentralized exchanges (DEXs) and financial applications. Moving the trading volume that takes place on centralized exchanges with Bitcoin to Ethereum and its ecosystem of Dapps and DEXs.
Precious Metal Exchanges
There are many comparisons between Bitcoin and gold, so would it be possible to trade one for the other.
Vaultoro: this is one of the first bitcoin trading platforms which allow swaps between Bitcoin and physical gold. The gold reserves have been extensively audited by professionals and are held within Swiss vaults. They even allow the purchaser to move the gold at a location of their choosing.
This is a brief review of the decentralized finance ecosystem of Bitcoin. The services and platform mentioned here are but a small sample of an ever-growing offering that expands by the day. Right now, most eyes in the DeFi space sit on Ethereum, but I hope this article has shown that BTC must not be overlooked. There is no better time than now to buy Bitcoin in our platform and try these DeFi products for yourself.