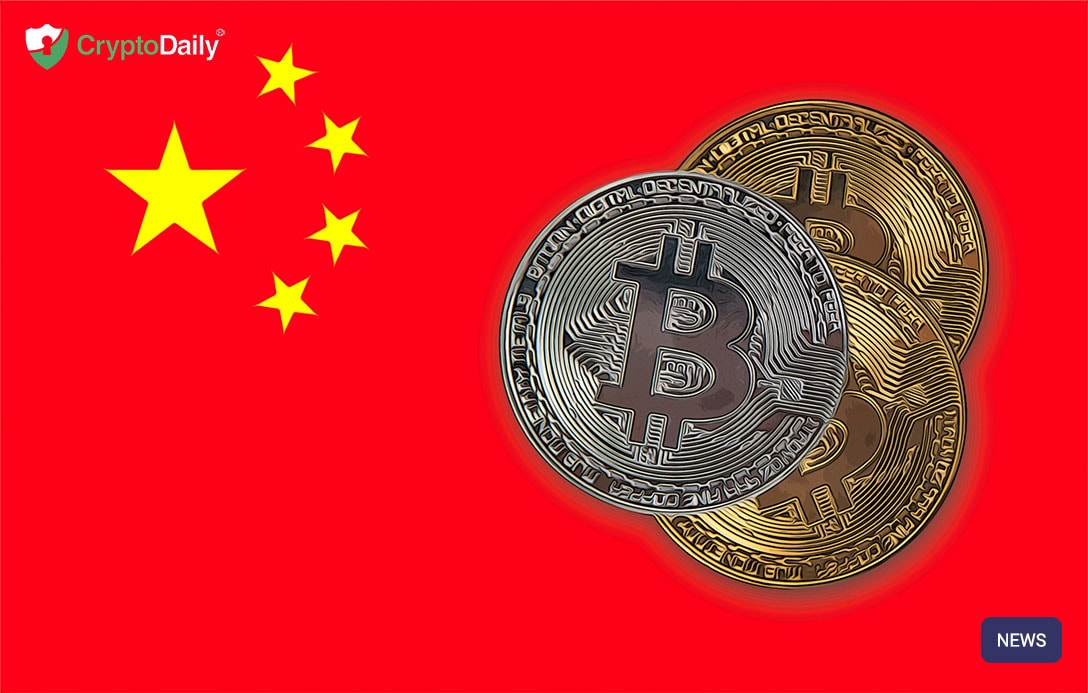 The People's Republic of China has undoubtedly been one of the world leaders in terms of blockchain in recent years. Moved and supported by high-tech innovations, China is smoothly transitioning from the status of "global factory" to that of the center of the blockchain economic system. Today, President Xi Jinping is talking about blockchain as a breakthrough technology, and Chinese media outlets are expounding on its benefits and the world top news channels discourse upon the historic opportunity to challenge the global hegemony of the USD with the help of crypto-yuan. Meanwhile, both blockchain and crypto are widely used by the population of China. In this article, we will highlight several use cases and see how the technologies are implemented.
Blockchain Before the Pandemic
China keeps developing a wide range of blockchain appliances, yet at the moment the most popular way of using blockchain technology in the country is still crypto. The second largest economy, with a GDP (PPP) of $25.27 trillion, the Middle Kingdom is also a top 3 country in terms of highest savings rates. Obviously, saving money is not as profitable as investing it. When the market goes red, Bitcoin is considered a "safe haven" asset, along with gold and some other assets. And even despite the government's recent hostility towards crypto, 40% of the Chinese population are interested in investing in Bitcoin.
Local users are pretty conservative, mostly opting for in-house options. Crypto exchanges of Chinese origin, like KuCoin, Huobi and OKex, remain the most popular ones here despite the steady, though slow, influx of Western products with advanced and useful features. For instance, HitBTC has a wider range of trading pairs (800+) than even Huobi (500+), which has helped it pick up Chinese users in this saturated market.

China is famous for its crypto exchanges and, to a greater extent, its mining facilities. Local miners control over 50% of the total supply of Bitcoin and produce 65% of Bitcoin hash power. And, according to recent news, they are also in control of the information, which is crucial at the time of pandemic. Before the outbreak it all revolved around crypto, but the tragic event has unlocked blockchain's potential. In the following paragraph, we will expand on how distributed ledger technologies have been widely used to collect charity donations and monitor the spread of COVID-19.
Blockchain VS COVID-19
The first country under attack, China realized many problems can be solved with the help of blockchain technologies and the cashless economy. For example, the Beijing branch of the Chinese banking and insurance regulator prepared recommendations for banks to disinfect banknotes. Although the WHO says that the risk of transmission of the virus through banknotes is quite low, the quick and contactless transfer of funds in an epidemic is extremely important.
Today, technology has advanced and China is using blockchain to accelerate both financial and information flows during the coronavirus epidemic. This includes managing medical data, tracking supplies of materials for virus prevention and consulting with the public.
People of China had been using blockchain long before the government created a national coin. In 2020, it has also become a tool in the war against coronavirus. Several large non-profit organizations are already accepting donations in Bitcoin, and more are set to follow. Some blockchain companies have taken the initiative and organized the delivery of medical and protective equipment to hospitals to help combat COVID-19. Their colleagues, in turn, have opened collections of cryptocurrency funds to provide assistance to victims of the deadly disease.
On April 3, twelve major mining companies including Canaan, AvalonMiner, Inter Hash, Huobi Pool, OkEx Pool, and others teamed with leading Chinese blockchain media companies to promote transparency and freedom of speech. They launched a platform called Pow Power to exchange information on the viral outbreak, bypassing government information censorship. Pow Power is not the only attempt to help the country come out of the recession induced by the spread of the virus.
According to media reports, in early February, a blockchain-based online consultation and screening system was launched in the city of Xi'an, Shaanxi Province in northwestern China. Local authorities say this approach allows them to manage medical records without compromising patient privacy.
The Alibaba affiliate Ant Financial launched Ant Duo-Chain, a blockchain-powered online bid opening system, enabling small and medium-sized enterprises (SMEs) to participate in contactless bidding remotely during the outbreak. Alipay's new app uses color code — green, yellow or red — to indicate a user's health status. The Alipay Health Code, as the country's official news media has called the system, is a project by the local government with the help of Ant Financial, a sister company of the e-commerce giant Alibaba.
Alipay has also launched an information platform in a mobile application to ensure transparency in the distribution of humanitarian aid. Together with government agencies, the blockchain-based platform monitors demand, supply and logistics related to materials for the prevention of epidemics.
Xiang Hu Bao, Alipay's online mutual aid platform, has added coronavirus to diseases that can claim a grant of up to $14,300 (100,000 yuan). Xiang Hu Bao, a blockchain-based platform for collective claims sharing, brings together more than 100 million users. The idea of ​​the project is that large sums of money are distributed among a large number of participants. As a result, the contribution per person is approximately 0.01 yuan. Blockchain technology is used by the system to prevent fraud and expedite claims processing.
It has also been applied by the Shanzong tracking platform, initiated by startup Hyperchain and China Xiong'an Group, to ensure that front-line medical workers in Hubei province are getting the donations of face masks, medical materials and cash they badly need.
Blockchain is being introduced to reduce paperwork which is essential now, as it is necessary to quickly process a large number of medical documents. For example, Blue Cross Insurance has sped up its workflow with a medical claims application. There is no need to deliver the papers back to the clinic after the examination, consequently, it helps reduce the risk of infection.
The development of financial technology has led to the emergence of new forms of targeted assistance. Fintech giants Tencent, Baidu, and Ant Financial offer financial support to businesses, hospitals in need of medicine and scientists working on vaccines. MY Financial Bank from Ant Financial has offered loans for companies in Hubei with a zero interest rate for the first three months and a 20% discount for the rest of the year long term.
What Is Crypto-Yuan and Why Does China Need It?
Somewhat upstage to the pandemic, another blockchain-related event took place. In a recent statement, the People's Bank of China commented on the development of the digital yuan, or DECP, saying the "processes of top-level design, setting industry standards, developing potential functions and integration testing," were "almost complete."
On April 25, 2020, China launched its national blockchain platform called BSN. Many consider this the first fundamental step before launching a global financial project - in this case a state cryptocurrency called DC / EP. How did China come to launch a state cryptocurrency and how will it change the Chinese economy and the global financial ecosystem?
It all began in 2014, when the country assembled a task force to study a potential national virtual coin and established the Research Institute of Digital Currency. By 2019, Beijing's attitude towards blockchain turned 180 degrees, and the Chinese authorities moved from prohibitions to comprehensive support. The change occurred after the collective study of the Politburo of the Central Committee of the Communist Party of China, devoted to blockchain and digital technologies.
Shortly after, the President of China, Xi Jinping, called for blockchain an innovative breakthrough and the People's Bank of China began to discuss the creation of a state-controlled crypto-yuan. Mu Changchun (Head of the Payment and Settlement Decision Division of the Central Bank of China) claimed that the only way cryptocurrencies can gain confidence is state management. He also said that the development program of the digital yuan had already been approved by the State Council of the PRC, and crypto-yuan was almost ready for launch.
As analysts explain, this standard coin will have, on the one hand, all the advantages of digital money (almost instant transactions, reliability, immutability, irreversibility), and on the other, the same sovereignty as an ordinary yuan, while holding digital RMB will give solid liquidity guarantees.
The benefits of spreading digital yuan are obvious. Here are just a few:
- Regular retail payments will improve due to money mobility;
- Clearance between banks will also be greatly simplified;
- The cross-border operations will be faster and cheaper;
- The transactional costs of crypto-yuan might be lower than the Bitcoin's. This could contribute to the internationalization of the Chinese coin;
- The running costs of digital yuan are lower than that of paper money.
China is already testing digital currency in four cities with a combined population of more than 38 million people. According to a report by the state-owned China Daily, the People's Bank of China stated that the digital currency "will not be issued in large amounts" for public use in the short term, and that the digital currency in circulation would "not lead to an inflation surge." A senior official from the digital currency research institute of the PBOC mentioned that some of the payment scenarios related to the Beijing 2022 Winter Olympics are also undergoing tests.
Blockchain Decisions for Chinese Economy
What we are witnessing today in the global market is an aggressive confrontation between financial giants with ambitious private blockchain projects. China is able to provide a sandbox where it can try out its new technical capabilities, and new theoretical concepts of monetary policy and monetary circulation in the digital era. But if you ask "Can China single-handedly implement and use state cryptocurrency?" the answer is "Probably not."
Cryptocurrency is a new format of digital money, its functionality is completely unlike that of electronic or non-cash money. One of the main aims of central banks is to ensure confidence in the national payment system and its functionality. And blockchain technologies seem to be able solve this problem much more efficiently and impartially. There are similar initiatives from the USA (digital dollar), France (digital euro) and South Korea.
However, blockchain technology has got a lot more to give to China that is currently supporting the projects involved in high-tech research and development, applied in the energy sector, public transport, freight transportation, industrial sector and innovation infrastructure, and many more spheres.
It is noteworthy that in April 2019, the State Committee for Development and Reform of China included mining cryptocurrencies in the list of activities that should be banned. Soon after that, in October 2019, President of China Xi Jinping announced the need to more carefully assess the prospects for using the blockchain, and the committee abandoned its plans. This is yet another proof that blockchain has become a strategically important technology for China, not only due to its help in fighting the pandemic and its consequences. The government is planning to invest 22-26 trillion yuan ($ 3.1-3.7 trillion) in developing blockchain technology in 2020. Obviously, this investment will yield good economic returns, and China will reap the benefits along with the whole blockchain-friendly countries.