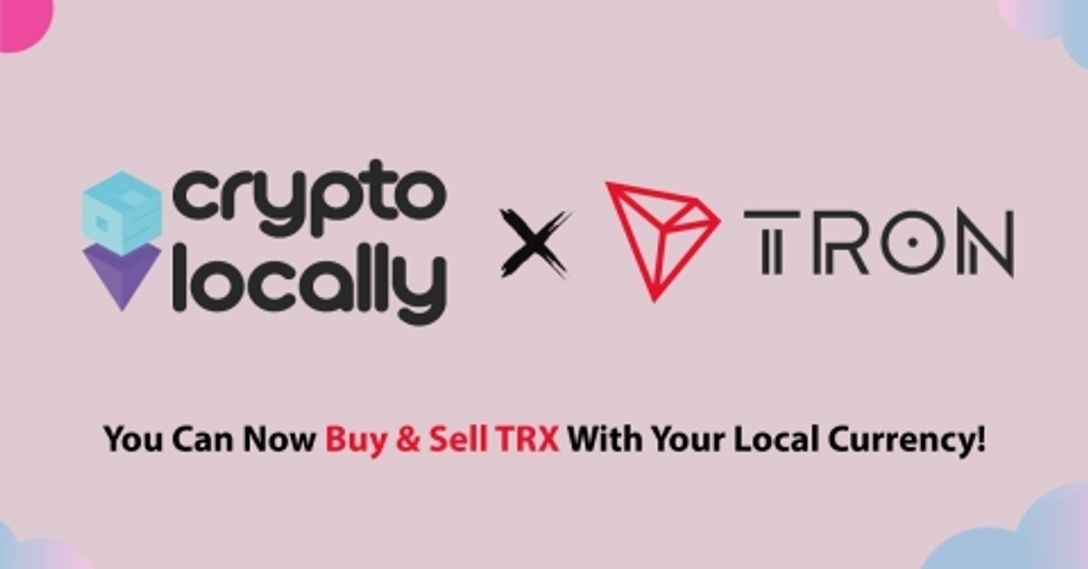 TRON's TRX has become the latest cryptocurrency to be added to peer-to-peer exchange CryptoLocally. The news will be welcomed by users of the decentralized TRON network, whose on-ramp options for buying TRX are mostly limited to exchanges and centralized companies. Platforms like CryptoLocally allow traders to conduct business in relative privacy and security, thanks to the use of escrow and a ratings system.
TRON Keeps Trucking, P2P Platforms Keep Growing
CryptoLocally's decision to add TRX over other crypto assets is indicative of TRON's standing within the industry. Initially written off by detractors as a sideshow to Ethereum, TRON has grown into a robust ecosystem, spanning verticals such as video, streaming, blogging, and gaming, as its user metrics show. CryptoLocally's integration of TRX is not surprising, therefore, but it is instructive of the way in which P2P exchanges are evolving.

P2P crypto marketplaces were one of the first ways of easily buying and selling bitcoin, with LocalBitcoins accounting for the bulk of the volume up until 2018. When LocalBitcoins enforced KYC on its users, however, its decline set in. Faced with being stripped of their privacy if they continued trading, users left LocalBitcoins en masse, with alternatives like HodlHodl, LocalCryptos, and CryptoLocally picking up the slack.
The latter two exchanges have rebranded in the past six months, reflecting a growing trend within the P2P exchange sector. LocalEthereum became LocalCryptos, while EOSLocally became CryptoLocally. Both platforms have added support for new assets, LocalCryptos introducing BTC and recently LTC, and CryptoLocally supporting nine cryptos now including TRX.
Buy TRX Without Selling Your Identity
Although CryptoLocally's volumes are modest in the grand scheme of things, its integration of TRX is nevertheless a coup for TRON users. TRX has been overlooked within the P2P sector thus far, forcing buyers to either purchase other cryptos privately before swapping them for TRX, or to go through KYC exchanges. Years of exchange hacks, exit scams, and data breaches have left cryptocurrency users wary of entrusting their details to crypto companies, however. Peer-to-peer platforms provide a more discreet way of acquiring cryptocurrency, enabling users to retain control of their funds and forgo invasive KYC.
Bank transfer is the most popular means of buying and selling crypto on P2P exchanges; the seller places the cryptocurrency in an escrow wallet, where it is locked for the duration of the trade. The buyer then deposits funds into the seller's bank account, notifies them and then, upon verifying that the bank transfer has been received, the seller releases the coins from the escrow wallet. Other fiat payment options are also available; CryptoLocally, for example, enables buyers to purchase TRX using cash deposit, international wire, Venmo, WechatPay, Toss, Kakao pay, Cash App, SEPA transfers, TransferWise, Mercado Pago and PayPal.
Pro-privacy cryptocurrency users rely on P2P exchanges to lawfully get funds in and out without forgoing the privacy they are entitled to. Many of TRON's most popular dApps involve gambling of some form, a pursuit whose participants have historically preferred to conceal. Having the means to acquire TRX without leaving a trail leading back to credit card statements, therefore, augments TRON's status as a haven for entertainment in all its forms.