StealthEX, a platform for instant, secure and anonymous cryptocurrency exchange, renewed its website, making swaps even easier with a new user-friendly design. The main feature to pay attention to is a more convenient and transparent exchange process. This entire process takes four simple steps, which are displayed in the very centre of the home page. All transactions and address links became visible in the explorer window. One of the primary tasks of the redesign was to create a high level of convenience not only for the desktop but also for the mobile version. Now StealthEX is adaptable for all devices, allowing customers to use the service in a way that is more suitable for them. The main page also contains a StealthEX Telegram bot link, providing an option to make direct exchanges in the Telegram app.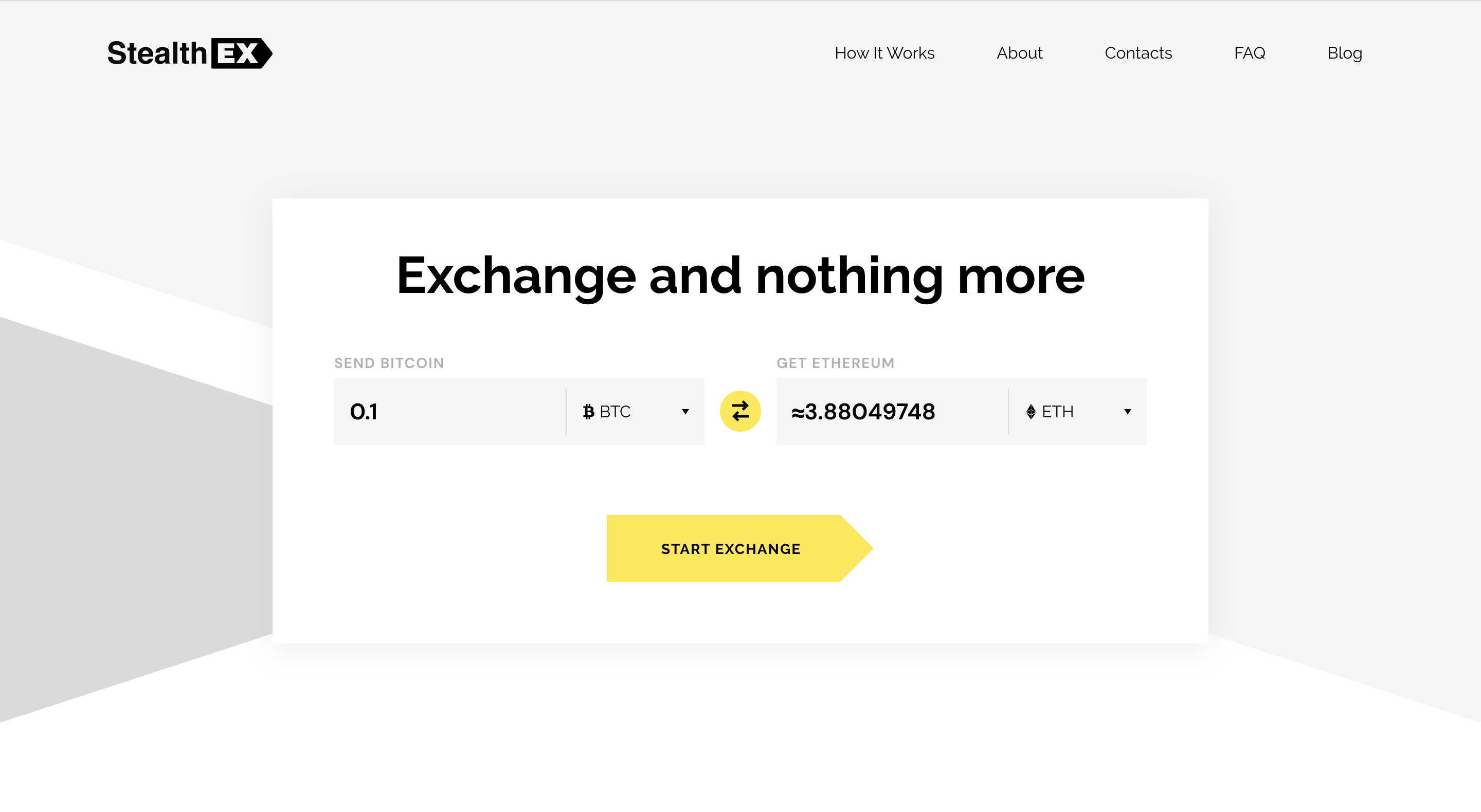 The site's appearance has become more minimalistic. A renewed menu makes the path to the necessary information shorter. Conciseness is meant to simplify site usage for crypto newcomers as much as possible. The "How It Works" section was also revised and adjusted, so if somebody doesn't understand how to make an exchange — this page will exactly help through. If something goes wrong during the exchange process, there is always a possibility to contact super-friendly support, available 24/7, and receive a response within 10-15 minutes. Recent articles from the blog are available right on the site.

Visually, the site became more soft and light. StealthEX abandoned the excess of rich yellow in favour of light grey and transparency. Fonts were also changed; they have become less dense and wider to make page visits more comfortable.
About StealthEX
StealthEX is a convenient and user-friendly instant cryptocurrency exchange, launched in 2018. It provides customers with anonymous, safe and limitless swaps. Customers' privacy is StealthEX's top concern. The service does not require any registration. As long as the client can be sure of the safety of their personal data, the account-free policy also saves time significantly.
StealthEX hasn't upper exchange limits. As for the lower limits, users only need to cover network fees of the coin they wish to exchange. There are over 250 coins available for fast and easy exchanges. The list of cryptocurrencies is constantly updated with new coins.
To learn more about StealthEX, visit stealthex.io