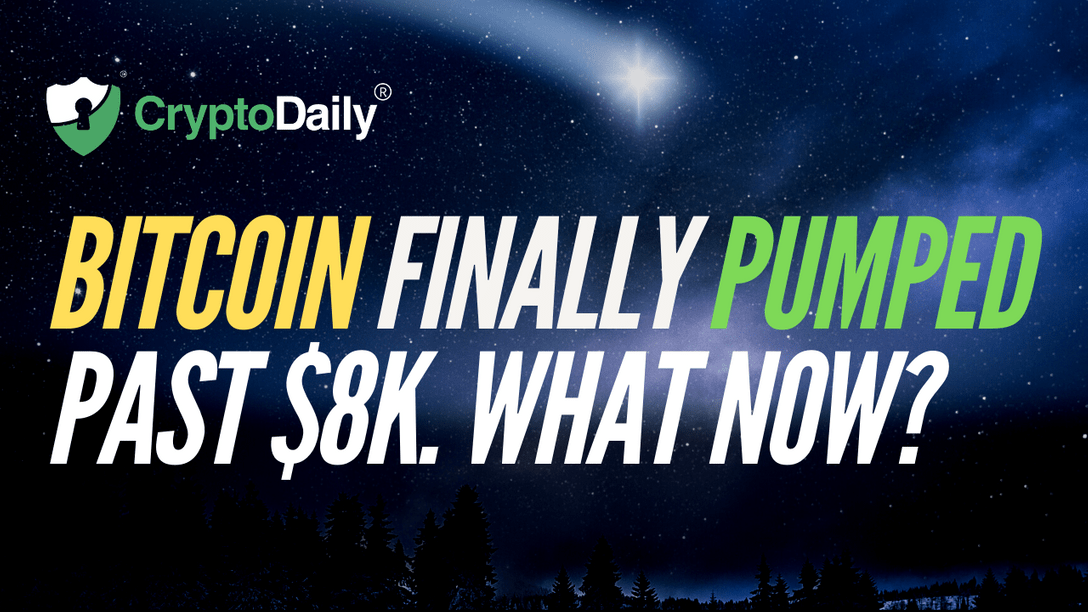 Bitcoin has finally done what we have been expecting for weeks now. The price shot up past $8k and the bulls seem to have taken control for now. This is a point where a lot of retail traders will get very excited especially as all this is happening before halving. Most prominent Bitcoin figures are also reaffirming their bullish targets of $200k and higher to spark more bullishness in the market. The simple principle of "be fearful when others are greedy and vice versa" works well at all times even in this market.
Just before this big move, many traders had turned bearish on the market and were hoping for the price to see a major retracement before further upside. Most of the popular ideas in trading circles were bearish and this is why the market makers and whales had an incentive to shake the bears out. The move could not have come at a better time for them. This is a time when many traders would be excited about the upcoming halving and they would readily jump in to buy even at these prices when BTC/USD is at risk for a major retracement from here.

The long-term outlook of the cryptocurrency market remains unchanged. Bitcoin is still at risk of a decline down to $1k if not lower. The reasoning behind this target is the fact that every time during the history of Bitcoin, it has come down to the top of the preceding cycle before moving higher. This could mean that BTC/USD might find bottom somewhere in the mid $900s before any future bullish cycle. This is a time to be even more conservative because for the first time in the history of Bitcoin we may be about to see a bear market in stocks. Meanwhile, the EUR/USD forex pair is also at a critical juncture and if it ends up declining below 1.00 long term, that could change the outlook of a lot of financial markets including the cryptocurrency market.