The Ternio Blockcard™ helps enable cryptocurrency adoption to take off in earnest as it announces 6.38% crypto-back on ALL purchases at ALL merchant outlets and with NO LIMIT ON EARNING REWARDS!
There are some existing schemes that offer competitive rewards for spending cryptocurrency. In the main, they are generally variable as to the level of reward and the particular outlet where it applies. However, there is nothing on the market that offers standard 6.38% crypto-back rewards on absolutely anything in any outlet that accepts major credit cards.
So, for example, a purchase costing $10,000 would mean that the Blockcard™ user would get $638 crypto-back onto their card. That $638 is then available to be used for other purchases that also get the 6.38% crypto-back, therefore earning rewards on your rewards!
Be your own bank!
In present times people are beginning to worry about the banks. Will they stay afloat? Will I be able to take cash out? What if the cash I take out is infected with COVID-19?
Digital currency is far more the norm these days as people are using their phones to make purchases for all kinds of things. Also, there is much talk already going on about central banks issuing their own digital currency, partly as a measure to get funds into the hands of their citizens more quickly given the present circumstances. China is already trialling its own government digital currency.
Up to now, the realm of cryptocurrency has been one where it has not been a straightforward process to cash your cryptocurrency out into fiat. Exchanges and banks cause friction which materialises in the form of transaction fees and lost customer time spent on the process.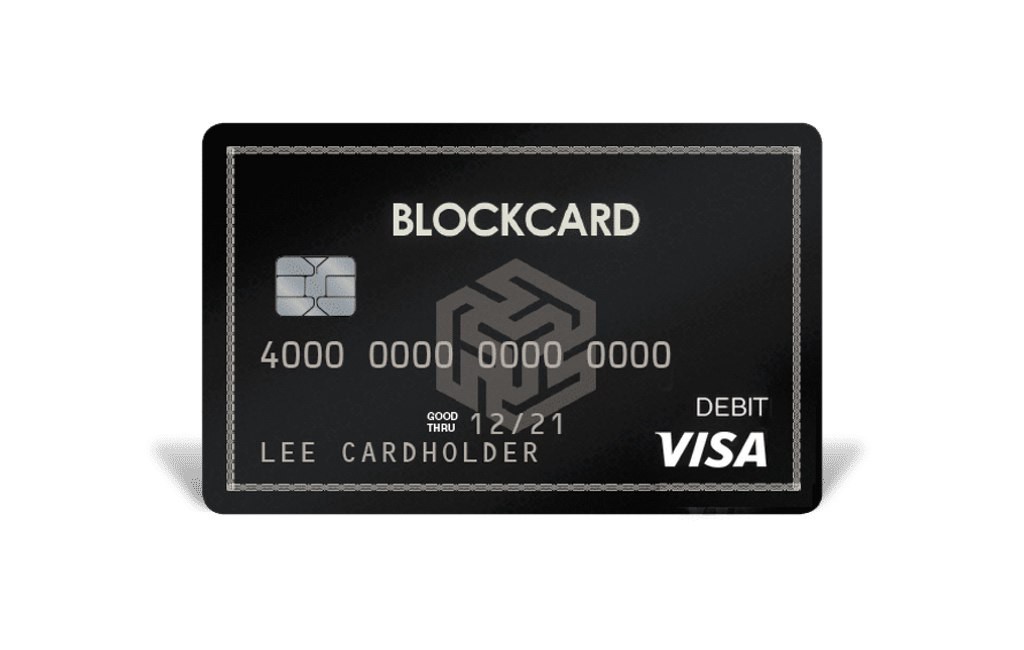 With Blockcard™ you can transfer your cryptocurrency from exchanges or wallets onto your card and be able to spend it immediately. Who needs a bank when you can store your wealth on your card — fully insured against loss. Additionally, you can quickly send payments to any person. In fact, a company could even pay its employees with the card…
One of Blockcard™'s main competitors must be Crypto.com. However, where Crypto.com requires you to stake more than the equivalent of $250,000 in MCO in order to obtain the top tier of 5% rewards, Blockcard™ only requires a stake of under $1450 in TERN in order to get the standard reward of 6.38% per purchase.
Crypo.com is available in a lot more countries and Blockcard™ is only available in the US at present. However, Blockcard™ is rolling out its offerings to another 31 European countries over the next 3 to 4 months. Asian-Pacific and South America are planned for later this year.
Further advantages
There is no annoying lengthy process when you sign up to Blockcard™. Instead, a simple on-boarding, which includes a KYC, takes about 5 minutes to complete. You can do this via the website or a downloadable app (coming soon). A really simple and intuitive UI allows a client to transfer any of 12 major cryptocurrencies (more coming soon) and load them into their account. A customer can even top up their card with cash in any participating stores such as Walmart, CVS or 7–11.
The online wallet is free to use but if you decide to sign up for the card there is a flat rate for using it but this is waived if you use the Blockcard™ Visa card. There are no transaction fees, exchange fees nor any crypto deposit fees. When using the card, you have the peace of mind in knowing that Blockcard™ comes with 24/7 customer support. Up to now the customer support appears to be seen as 'responsive' and gets issues resolved in a 'timely manner'.
Conclusion
In order for crypto to become mainstream we simply have to start using it. We need to go from holding it to spending it and when the incentives are becoming so mouth-wateringly good it must surely only be a matter of time. Why on earth would anyone use a standard credit card and pay the same price, pay the fees for the privilege and on top of this not benefit from such generous cash-back rewards?
The future is here and the future is in cryptocurrencies with actual utility for the user. It can take some time but when retail customers finally wake up to the opportunities offered by the likes of Blockcard™ the traditional credit card system will be left in the dust. Such forward-thinking and innovation can be the impetus behind a new financial dawn.